Encounter-less Seniors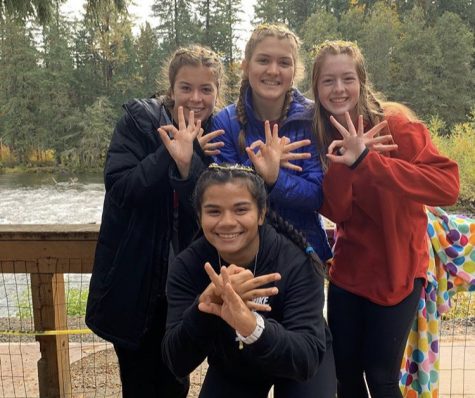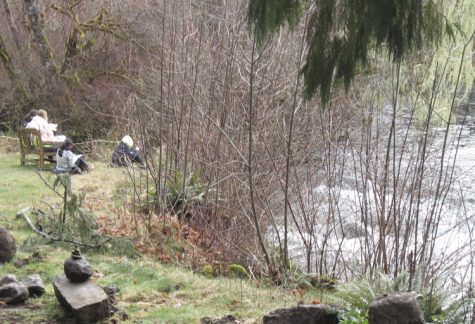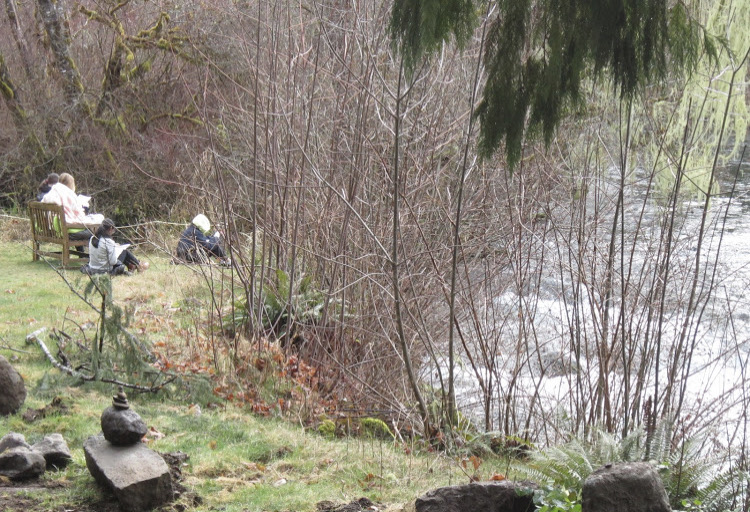 The Encounter is a memorable weekend that deeply resonates with most students, however 75 seniors were not able to experience Jesuit's junior Encounter due to the Coronavirus. Both the April Women's Encounter and April Co-Ed Encounter were canceled last spring in hopes of rescheduling in the fall. 
"The encounter is such a central part of the Jesuit experience and I've heard so many people say it's their favorite Jesuit memory," senior Emily O'Connor, a participant in the 2019 October Women's Encounter said. "I've seen people come back from their encounter with so much love and positivity that spreads to the rest of the community. My encounter made me feel so loved and everyone deserves the chance to have that experience." 
If the remaining seniors are able to experience their encounter, certain things may be restricted due to Covid-19, such as hugging or sitting in close proximity. 
"I don't feel like the encounter would be the same because we would have to social distance and not be able to hug and bond," senior Roxana Abtin said. "I also think that a lot of people might feel uncomfortable hugging because of the social distancing we've had to do the past 6 months. In my perspective, sometimes hugging feels weird and different than it did before Covid-19 began." 
Mr. Don Clarke, head of campus ministry and Jesuit retreats, was asked what restrictions would be set in place if the Corona Virus was still relatively prevalent. 
"When an Encounter is announced, it will be accompanied by a set of safety and hygienic restrictions that will be enforced. Anyone going on an Encounter this year will probably tell you that they knew what the expectations are for their weekend in light of Covid 19 guidelines."
Current juniors are yet to experience their encounters, which would have been scheduled for this year. Seniors and juniors may possibly have to experience their encounters together due to timeliness. 
"Trust is a necessary part of the small group discussions and I think that already having gone on previous retreats with our senior classmates has built the foundation of trust that is required and that wouldn't be the same with a small group mixed with juniors," O'Connor said. "Also, our class has lost a lot of time together because of Covid-19 so I think that having the encounter experience and the chance to create new relationships and strengthen existing ones with our own classmates is super important."
These concerns have also been brought to the attention of campus ministry.
"It is important to me to listen to what seniors are asking and each time I have met with them, they have asked that they be in a small group with just seniors. We will do everything we can to make that happen but it is in no way guaranteed," Mr. Don Clarke said. 
Mr. Clarke has been working relentlessly to provide an encounter for the 75 seniors.   
"We have been working with St. Benedict Lodge this summer and following the state guidelines as well as the CDC guidelines to see how we can get students to the retreat site and back and safely let them attend an Encounter." Mr. Clarke said. "We have changed the schedule to eliminate the events where social distancing could not be kept and we have developed a two day Encounter. Once we get an OK, we will set up a schedule for this year." 
Alongside 75 seniors who have not experienced their junior encounter, the entire junior class is patiently waiting as well. 
"Depending on class size, we have had Encounters of up to 55 juniors. This year we are proposing Encounters of 32 juniors," Mr. Clarke said. 
About the Contributor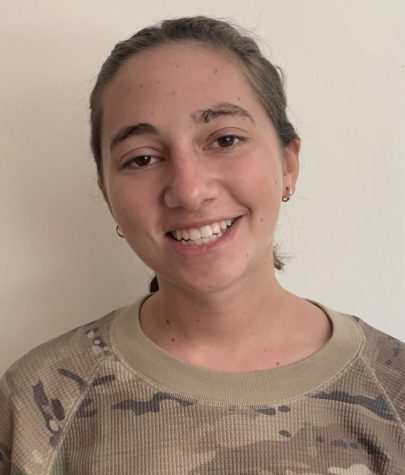 Lucy Menendez, Staff Writer
Lucy Menendez is a senior at Jesuit High School and first time journalism student. Lucy plays basketball at Jesuit and is involved in multiple clubs. Her favorite subject at Jesuit is English because she loves to read. She would even describe her perfect day to be spent curled up with a good book. Lucy loves to listen to music and is currently listening to Mac Miller, Jaden Smith and SZA. Lucy will dive into any conversation involving sports. Her favorite team is the Portland Trail Blazers. Lucy has two older sisters who have graduated from Jesuit and currently study at the University of Oregon. She loves to travel with her family. If it were spring break, summer, or even winter break, you could find the Menendez family in Captiva, Florida where they soak up the sun and spend time with family and friends. Lucy is ecstatic about her first year as a journalist and looks forward to writing articles for the Jesuit community.