Wondering what to watch?: Your guide to the best shows to watch during quarantine
A brief guide to some of the best TV to watch during social distancing.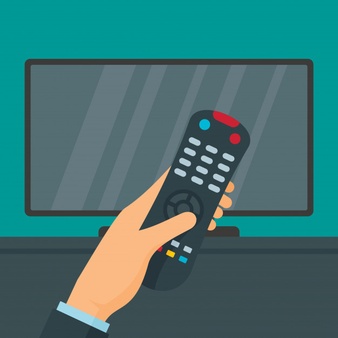 Picture this: School has just been cancelled for over a month, and you're feeling lost on what to do. You are sitting at home, staring at a family picture you think you look bad in, so bored that you're thinking about what would happen if you decided to jump start the Purge. Suddenly, you remember the overabundance of streaming services your family has, and you rush to the TV and grab the remote. Then you freeze. You think, "do I check out an old Disney Channel show on Disney+? Do I try to watch Breaking Bad to seem nuanced on Netflix? Do I finally start Handmaid's Tale on Hulu because everyone tells me it's amazing and I know I have to watch it but I feel a little behind because I never read the original book so will I even understand it?" Eventually you shut off the TV and decide to take your fourth nap of the day.
The streaming service world is a hard, unforgiving world. If you are anything like me, the overwhelming amount of content on all streaming services, especially multiple streaming services, leaves me feeling tired just from 5 minutes of scrolling. TV shows are especially hard, because it's not only a commitment but there are Just. So. Many.
So, I've decided to compile a list of the best TV shows to watch on the big 4 of streaming services so you can finally have some peace of mind. And because you need a new commitment. I know it's scary, but it's time. You got this.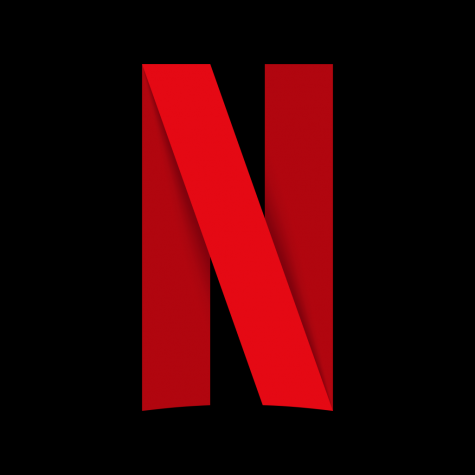 I Am Not Okay With This: A show about some teens and some superpowers and some crazy situations. It'll surprise you and confuse you all at the same time. But it's great! It also has very short, easy-to-digest episodes for you Tik Tok users out there who can barely pay attention to any video longer than 20 seconds. Go crazy! Hey, it even has the kids from It!
Schitt's Creek: If Eugene Levy's eyebrows aren't enough to draw you into this show, it's witty writing and hilarious cast will. Focusing on an uber-rich family who loses their house and wealth and goes to live in a motel they bought, the comedy is all of the ridiculous fun you'd expect. Also, it's Canadian. And everyone loves Canada! Just wait until you hear them say "sorry".
Russian Doll: I have nothing to say except that this is the best show on Netflix, period. And it's much better if you don't know the plot. Do yourself a favor and watch it.
The Circle: Like reality TV? Like to hate on random people you don't know in real life? Want to see a Black Mirror episode without the scary stuff? This is the show for you. Watch a bunch of really beautiful people try to win a popularity contest and try and figure out how they aren't getting bored living by themselves.
Star Trek: Because you deserve it. I don't care who you are, but the classic Star Trek show is the most relaxing thing you can watch. It's so great. The very definition of an oldie but a goodie.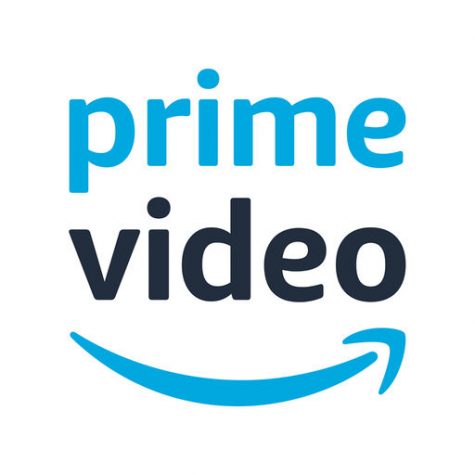 Mr. Robot: You know, the one with the guy who looks like he needs to catch up on sleep? Spoiler alert: he does. If you like hacking and intense camera angles, this is the show for you. It's smart and quick and will make you wish you were better with tech. It had plenty of twists and turns to keep you awake even through the parts when they are just talking about IT. I don't get it either, trust me.
Fleabag: Remember that show that kept winning all of those Emmy's? Turns out, it is just as good as everyone says! Phoebe Waller-Bridge is just her comedic genius self, and her character wanders through London trying to figure out what to do with her life while a bunch of random people keep popping up. The show is both funny and slightly depressing. It's perfect! Also, you'll wonder why no one has names and wish you could give them some.
Hunters: This one's weird. But if you miss Logan Lerman as much as I, get on it. A bunch of people decide to hunt down a bunch of Nazis living out in New York. It's a lot, I agree, but dang if it isn't entertaining. It's also based on a true story, which makes even weirder and crazier. Check it out.
Modern Love: For all you romantic people out there, this one's it. It's an anthology series about people falling in love. It's pretty feel-good and will make you feel extremely single. But that's okay. The right person will come along eventually. In the meantime, if you want to cry over fictional character's relationships, watch this show.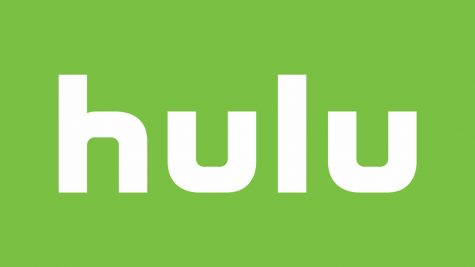 Law & Order: Special Victims Unit: Need I even say anything? This is one of the few shows that you can hit a random episode of and not be confused or frustrated because you didn't watch any of the previous ones. If you are thinking of committing a crime out of boredom, this show will talk you out of it. It's gross, it gets pretty sad, but you'll keep watching it anyway, because you're weird like that.
Community: Wondering how to fill that hole in your heart when The Office is removed from Netflix? This is the show for you. Centering around a group of community college goers, it's one of the funniest and sweetest shows out there, with one of the best casts in a sitcom to date! It's just so good!! Can you tell I'm biased?! Also if you want to see a young(er) Donald Glover… ahh, what am I talking about, of course you do!
Wu-Tang: An American Saga: For rap and history fans, this show portrays the lives and rise to fame of the members of the Wu-Tang Clan. It's such good TV. Even if you don't know anything about the Wu-Tang, do yourself a favor and learn. Bring Da Ruckus!
Looking for Alaska: Remember that book you read in 7th grade that you thought you were super cool for having? Well, it's a show now! And even though it's just as corny as you remember the book being, it's also a heartfelt nostalgia trip back to the early 2000s. It'll make you giggle, it'll make you cry, it'll make you say "wow, I thought John really did something when I was 12."
Atlanta: Yes, this is the second time Donald Glover has appeared on this list and I ain't sorry. Atlanta is about, well Atlanta. It's one of those shows that's so wacky that I can't really explain it. It's one of the most well-made, clever shows out there though, so do yourself and favor and give it a shot. And stay woke!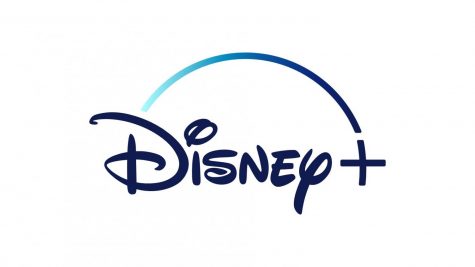 Suite Life of Zack and Cody: The best show Disney ever put out. And that's on 2000s haircuts! No, you definitely aren't too old to watch it. There's nothing that puts a smile on your face like Suite Life. It's perfect. I have no critiques. It's what every show after it strives to be like.
Wizards of Waverly Place: It's just as good as you remember! The outfits are just as wacky as you thought! You'll still wish you were a wizard! Selena Gomez is a queen! There's nothing to not love about this show. The intro song is straight up everything. If there's any show to revisit it's this.
Hannah Montana: If you don't want to see Miley Cyrus in her tangled wig, you are lying. The show holds up. It's fun, it's a great time passer, and it's the really good kind of nostalgia. And Every. Song. Slaps.
High School Musical: The Musical (The Series): It's so cute. If you are a die-hard HSM fan, you'll love it. Featuring Teens Singing At Inappropriate Times, Teens Having Beef With Eachother, Teens Who Definitely Shouldn't Be Dancing In This Situation. It's a fun time, even if it isn't the original.
The Mandalorian: Whether or not you understand or appreciate Star Wars… it has Baby Yoda in it. And it may be an old meme, but he never gets less cute. It's worth it for him. Do it for Baby Yoda.
About the Contributor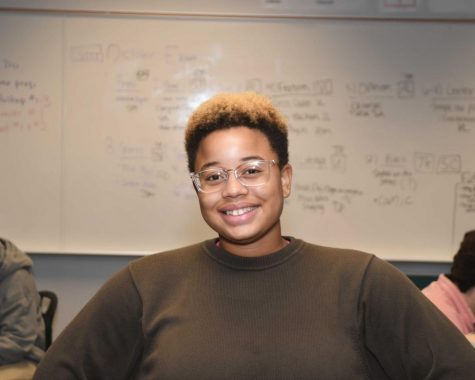 Jayla Lowery, Alumni 2019-2020
Jayla Lowery is a current senior at Jesuit High School. She enjoys biking, reading, swimming, music, daydreaming, watching movies, and writing mediocre short stories and screenplays. Journalism has always interested her and she is excited to learn and write articles for the first time. She is really hoping to write pages focused on social issues and pop culture. She believes these topics deeply connect into Jesuit High School's environment and culture and is interested in exploring the impacts of those subjects on Jesuit further. Jayla also hopes to write about music and movies and interview the many diverse and unique members of the Jesuit community. She is hoping to hear the perspectives and stories of people from all walks of life that make up the greater Jesuit High School community. She can't wait to meet and talk to people she would usually never get the opportunity to! Jayla is hoping to studying screenwriting in college and hopes journalism will help her improve her writing skills and also help introduce her up to a new form of writing. She hopes she isn't too nosy of a journalist and that this year is a very fun and exciting one and can hardly wait to get started!