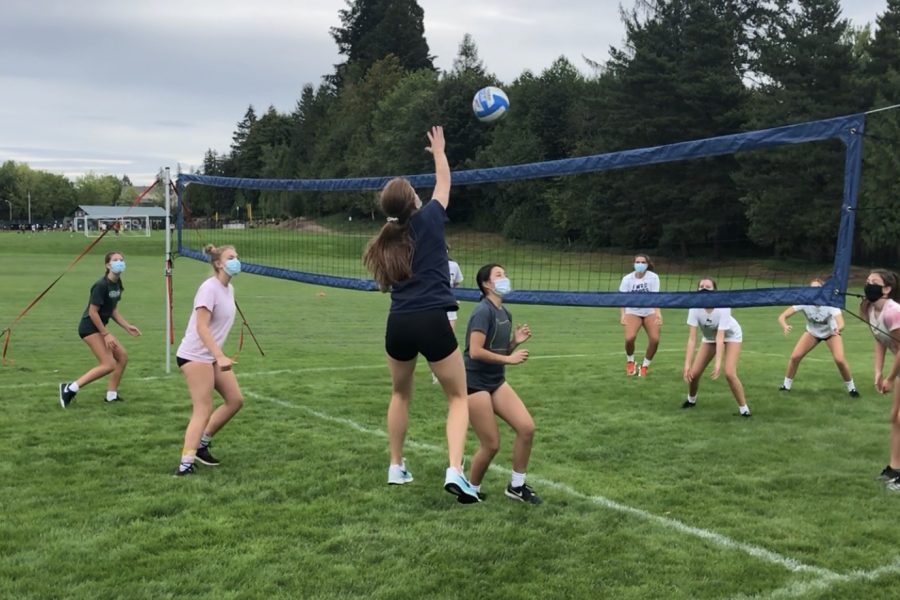 Mr. Mike Hughes
The Jesuit announced in an email on September 13 that all student athletes must have followed CDC guidelines regarding physical distancing and wearing masks prior to attending campus for scheduled fall workouts. Jesuit student athletes cannot participate in fall workouts if they have failed to follow CDC guidelines 14 days prior to entering campus.
"The main purpose of these fall workouts is social and emotional health. Practicing once or twice a week for 4-5 weeks is not going to move the needle on our next league title or state ranking. The focus will be fitness, community building and fun," athletic director Mr. Mike Hughes said.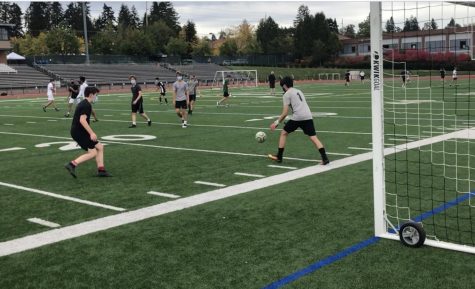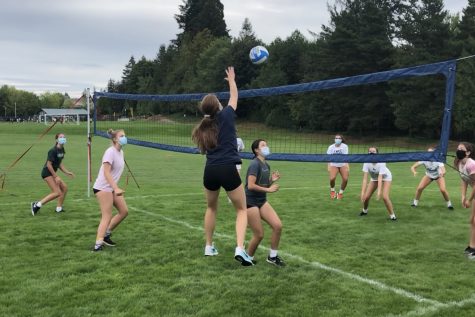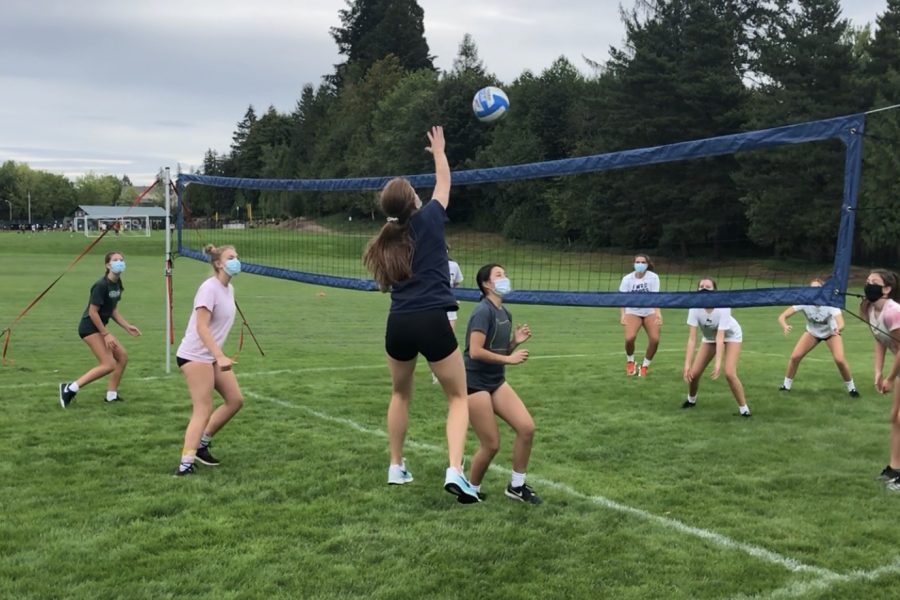 For senior cross country runner, Oliva Silenzi, fall workouts mean just that: fun.
 "When first hearing about the workouts I was super excited just to be able to go to campus. That was what I was most looking forward to honestly, just being able to go and run again at Jesuit," Silenzi said. 
Jesuit then followed up with a second email that announced new guidelines for athletes and coaches who will enter campus. Athletes will be asked a number of health screening questions before practice: "In the past two weeks, have you followed all CDC guidelines, including maintaining six feet of distance and wearing masks when with people not in your family/not in your family's designated safe pod?" Students who cannot answer yes to all these questions will not be allowed on campus. If a student is untruthful in their response, the student may face disciplinary consequences. 
"We are concerned that some students may unknowingly bring COVID-19 onto our campus…" Hughes said. "If students are acting in irresponsible ways such as attending indoor social gatherings outside their immediate families, especially without wearing masks, or participating in club sports that do not require masks when indoors or when closer than 6 feet, then we are concerned. Students need to know that this type of risky behavior not only puts themselves at risk, but it potentially exposes our athletes, coaches, the families of other athletes and the general community to COVID-19 spread."
Jesuit established that players must wear masks at all times, games and scrimmages will not be allowed, and no drill will involve contact between players.
"[The players] are missing out on the actual game play so we are trying to find a balance of fun and overall football development… Just being around each other is a huge win," football coach Kyle Carter said. "I think mental health is the number one thing we need to be aware of and focus on. This is a great way to get people out and be around their friends, classmates, coaches and teachers. Just to get out whatever was bottled up inside them during these past six months of Covid."
Jesuit plans that the new guidelines will provide a safe environment for athletes to workout while finally being able to rejoin their teammates and coaches on campus.