Sinstas provide online "diary" for users
Sinstas provide online "diary" for users
With most teenagers already on social media, sinstas become a way for high schoolers to share more personal information with close friends.
Sinstas, which is the compound of "second" and "instagram", is another added instagram account, popular with high school students .
On a typical sinsta account, people will share more personal information that shows the followers a more authentic side to them.
"I like that I can be more of myself because it's people that I trust and people that I know I can just be myself around," junior Em Beaton said. "I know I won't be judged by them."
A sinsta account will not have many followers attached to them due to people sharing more daily personal experiences.
"A lot of my close friends and people that I think would share the same humor as me follow me," junior Mackenzie Convery said.
A sinsta is a place for users to be more of themselves, which has caused a shift for a main instagram account to be edited so users can reveal a perfect image for their followers.
"On my sinsta, I am goofy and post whatever and it's fun and silly because I know everyone on it," Beaton said. "I don't really think about my posts and I don't edit them or anything. On my main, I try to be the best person I can be, even if it's not who I really am. Since I have so many followers on instagram, it is hard to post funny, authentic photos, because I don't know every single follower."
People will also use a sinsta as a social media diary to vent about any struggles going on in their lives.
"Some day's if I've had a bad day or took a hard test, or whatever, I will post something on my sinsta," Convery said. "It can be a place where I can just vent and let my followers know what is going on in my life."
This use of a sinsta being a "diary" can invite the opportunity of drama.
"People can say bad things about each other or talk about people behind their backs on their sinsta posts, and you might think it's about you or not," Beaton said. "[This] could start a lot of drama."
This begs the question: is having a sinsta beneficial or hindering to highschoolers?
"Having a sinsta has helped me in high school connect with my close friends about things
happening in my daily life, whether it's something funny, serious, or fun," Beaton said. "I am able to post something about my life that is either good or bad, and have my close friends look at it and respond with no judgement."
Others don't see any benefits or disadvantages of having a sinsta.
"I don't think it affects me," Convery said. "It doesn't make me better or make me worse. It is just something to laugh about with my friends and look back at."
A sinsta is private for the user and touches on normal issues that are common to teenagers like tension with parents, anger with school, or fights with friends. As a parent, this could be troubling knowing that their kid is letting emotions out into the "social media world." 
"I told my mom that I had a sinsta," Beaton said. "I told her it was just a second instagram account to connect with close friends and post funny pictures. Even though I told her I had a sinsta, my mom does not follow it because I don't want her seeing all my posts."
Even though most parents or authoritative figures know about sinstas, it is uncommon for them to follow a teenager's sinsta, mainly because it is followed only by close friends of the user. With a sinsta being popular with mostly teenagers, it also brings up the question: Does a sinsta stays with teenagers until they become an adult or are they temporary accounts?
"As of now, I don't know if I will have a sinsta in five years or so," Convery said. "I feel like older people that I know don't have one, so I feel like when I get older, I will use it less and less and eventually stop using it." 
About the Writer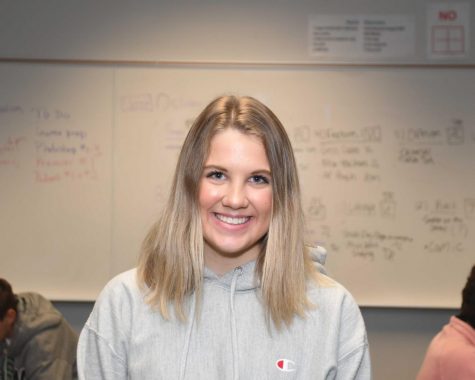 Annie Landgraf, Alumni 2019-2020





Annie Landgraf is a managing editor for journalism. She was born in Lake Oswego, Oregon and went to Lake Oswego schools her whole life before...
Jesuit Named #1 Athletic Program in the Nation
Jesuit Named
#1 Athletic Program in the Nation
For the second time in four years, Jesuit High School was identified as the number one athletic program in the nation by MaxPreps and awarded the MaxPreps Cup.
Following 11 state championship titles during the 2018-19 school year, Jesuit beat out Carmel High School in Indiana and became just the third high school to have won the honor twice.
In addition to state championship titles, MaxPreps awards points for second place finishes and national rankings in the top 25. The size of a state, the popularity of the sport being played, the school's playoff classification and the number of teams competing in a playoff classification are all taken into account in the MaxPreps point system.
In the fall, Jesuit received points for their state titles in girls soccer, boys soccer and volleyball, and their second place finishes in boys and girls cross country. Additional points were awarded for ranking second in the nation in girl's soccer and ranking eleventh in the nation in women's cross country.
The winter season yielded three additional state championship titles in boys swimming, girls swimming and boy's basketball.
Few will soon forget the boys basketball title run that took place at the Chiles Center in early March, which saw the Crusaders upset #1 ranked Lake Oswego and basketball powerhouse Jefferson in the semi-finals and championship game, respectively.
"Going into it, just about no one believed that we had a chance," current senior guard Matthew Levis said. "It was a surreal moment really, when the final buzzer went off and we beat them by 6 or 7. I was just there sitting on the sidelines in disbelief that we had just won a state championship and I had thirteen of my closest friends to share it with right on the sideline with me and an entire Jesuit student section right above me cheering us on. I'm never going to forget that moment for the rest of my life."
Despite these successes, Jesuit came into the spring season trailing Carmel High School in MaxPreps rankings by over 400 points. However, state championship victories in boy's tennis, boy's golf, girl's golf and baseball gave Jesuit the advantage over Carmel. Points awarded for a national ranking of 18 in boy's golf and a second place finish in girl's track put the Crusaders at 2,243 points to finish the 2018-19 school year, 156 points ahead of Carmel.
"It's a wonderful honor that within our state, within our market, we do really well that it is recognized at a national level," Athletic Director Mike Hughes said. "It's a compliment to the well roundedness of our school. There are some schools that are known for being a great football school or a great basketball school, but there are few schools that do it in all of their sports programs like we do, so we take pride in that."
According to Hughes, numerous factors are responsible for Jesuit's athletic success over the years, including strong parental support and the experience of our coaches. "When you have coaches that have been here for 37 years, Coach Rothenberger, 32 years, [Coach Ken Potter], 31 years, [Coach Gene Potter], you tend to learn a thing or two about how to be successful," Hughes said.
About the Writer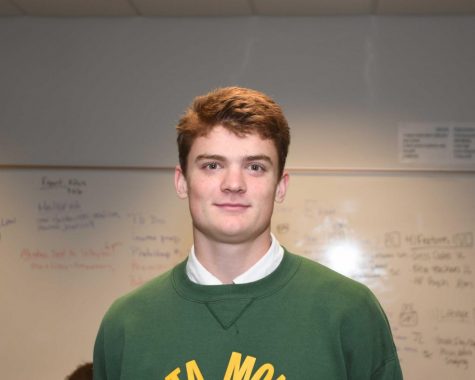 Jack Kelley, Alumni 2018-2020
Jack Kelley is the associate chief editor for this year's Jesuit Chronicle. A senior at Jesuit High School, Kelley has journalistic experience as a staff...