Crowded in a Virtual Classroom, Yet Feeling Alone: The Necessity of In-Person School for Freshmen
After seven months of quarantine, online learning has become the new norm. To upperclassmen, the feeling of drowsily walking to class in the morning, catching the sweet aroma of cinnamon rolls on Wednesdays, and hearing the loud chatter at lunch seems nothing but a distant, nostalgic memory. For freshmen, however, the chances of sharing the same experiences and sentiments this year seem unlikely –  And the negative effects of online schooling are becoming clear. 
Even in normal circumstances, the transition from middle to high school can be mentally and emotionally taxing. Fulfilling deadlines, getting used to new expectations, maintaining extracurriculars, and the thought of nearing adulthood are all arduous tasks that overwhelm students on any grade level. 
As freshmen, students gently ease into the new environment, but quickly familiarize themselves with the hectic lifestyle and academic rhythm of high school. The aid given by a teacher, counselor, or other staff through physical classes helps a student adapt faster. With the restriction of a remote-learning environment, freshmen are struggling to academically compensate for the lack of in-person instruction. 
"It feels like it's harder to ask questions and understand new concepts," freshman Sonali Kumar says. 
Academics isn't the only aspect of school in jeopardy. 
Building relationships online can be a daunting prospect for many. It's especially difficult for introverted students, who already face difficulty making friends.  
"Half the time I don't even know the people in my class well enough besides hearing them answer questions," an anonymous freshman states, "I can't even think about asking for contact info or saying "hey, wanna do this?" because it feels awkward, too—How  would you ask them for things like that?"
Usually, this is where Jesuit Ambassadors often step in to play the "big-brother role", by organizing freshman-focused activities such as dances, games, and retreats to help build relationships and encourage friendships. But with the absence of these crucial in-person events, simply conversing online may not be enough to establish a significant bond between students.
During stressful times, upperclassmen often reminisce and reflect on important memories with their friends at Jesuit as a means of motivation and hope for the future. 
"I remember seeing my friends after school everyday," senior Gwynne Olson recalls, "I can't wait to come back and maintain the friendships I took three years to make." 
But how can people even make those important memories? According to Micah Murray, an associate professor of biology at the University of Lausanne, the "multi-sensory events – those which engage sight and hearing – enhance memories and create more vivid memories." 
Without associating senses (auditory, olfactory, visual, etc.) to one's experiences, the development of a memory is compromised. In other words, one has to be physically present in order to have the memory stick and become meaningful. That's why students bond over food in the cafeteria, in after-school sports activities, and in classrooms.
It also explains why people crave human-to-human contact in isolation, because they no longer have access to hearing, seeing, physically touching things, which helps them connect with others on a deeper level. Because of this, the Class of 2024 could potentially have one of the most underdeveloped relationships with each other than any other previous graduating class at Jesuit. 
Jesuit's prudent efforts to provide in-person socializing opportunities are praiseworthy, including the upcoming Freshman Day Retreat on October 19th. Students are looking forward to meeting fellow freshmen and becoming acquainted with the school's environment. Even a small success from this early effort could ultimately prove hugely promising toward a fuller and richer school experience for all.
About the Contributor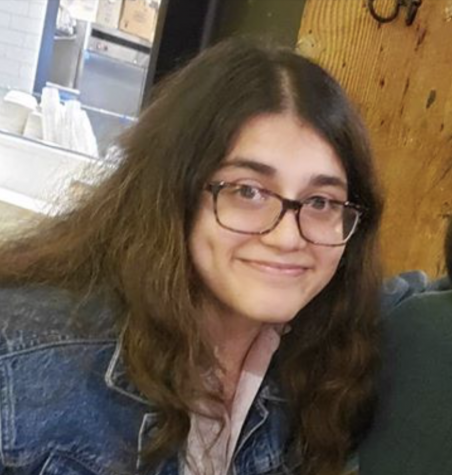 Avni Sharma, Staff Writer
Avni Sharma is a current sophomore at Jesuit High School. She enjoys writing about a wide variety of topics, from music reviews to current politics. Though this is her first year writing for the Jesuit Chronicle, Avni has managed several class newspapers and has blogged about classical music and music theory in the past. As a child, Avni read magazines and spare copies of The Wall Street Journal before entering her Nancy Drew and Harry Potter phase. Today, Avni frequently reads the WSJ and is passionate about reading to learn. In her spare time, Avni loves to paint, draw cartoons, play tennis, and manage her science-focused YouTube channel, "The Breakdown".
Link to Avni's Youtube Channel: https://www.youtube.com/channel/UC7WsYGppgUztsS_ZeSWcgCw