Senior Tanner Olson is the November Artist of the Month
When you look at senior Tanner Olson's artwork, you might surmise that he has been drawing since he learned how to hold a pencil. Unbelievably, Olson only started experimenting with art in sixth grade.
"It was eighth grade when I started taking art seriously," Olson said. It was just fun to me, and what kicked it off was finding out about the Jesuit art program, and then having the opportunity to go meet with [art teacher] Miss Manning [to review my portfolio]."
Upon entering Jesuit's art program, Olson learned to work with many new and different media and techniques, including linoleum block printing, clay, and pastels. Even now as an Art IV student, however, Olson contests that his favorite medium is still pencil.
"I think I'm best at realistic drawing in pencil because it was the first thing I was exposed to," Olson said. "It's the thing I enjoy doing the most."
Olson describes his art style as "realistic," drawing or painting portraits, random household items, or things he finds in nature. His next project, illustrating a series of nine different works, involves painting flowers.
"They're all different types of flowers," Olson said. "You can make a connection to people because we all look different, and have different things about us, but we also have similarities [like flowers]."
Open to experimenting with different media, Olson decided to use gouache, which he describes as a mixture of watercolor and acrylic paint, to create his flower series.
"I have been enjoying gouache recently. It's just fun to play around with because it's just water and acrylic paint," Olson said.
When asked what the most challenging part of the Jesuit art program has been, Olson says that it has been difficult to try not to compare himself to other artists.
"I don't want to feel like I'm making art for competition," Olson said. "It doesn't really feel great. I'd rather do art for fun or to express a deeper meaning."
Like many artists, Olson is inspired by the work of fellow artists. Using social media, he browses through different works, combining some of the ideas he sees with his unique art style.
"Seeing other pieces on like Instagram and seeing other people's art really inspires me," Olson said. "A good portion of my art has a deeper meaning, like self-reflection or self-expression. I make a lot of self portrait pieces."
So where did he get his artistic talent from?
"My grandma is a really good artist. She hasn't taught me much, but maybe there's something genetic," Olson said.
Additionally, Olson offers sage advice on what it takes to be a great artist.
"I think a lot of people may not realize this, but I'd say art takes more time than it does skill. If you want something to look good, you're gonna have to invest a lot of time into it," Olson said.
Tanner Olson's twin brother, senior Tyler Olson, describes his brother as artistic, quiet, and respectful.
"We can't stay mad at each other," Tyler Olson said. "If we ever fight, it never lasts more than an hour. He's very understanding."
Senior Samantha Le met Tanner Olson at Holy Trinity Elementary School, and have known each other since kindergarten. Le agrees that he has always been quiet, and, like Tyler Olson, knows he is respectful.
"I have known Tanner since kindergarten, but we didn't become good friends until eighth grade," Le said. "I would describe Tanner as kind, reserved, and selfless."
Friend and Art IV peer senior Tori Nguyen met Tanner through close friends and through the Jesuit art program. Nguyen praises Tanner Olson's work, highlighting his meaningful and thoughtful art process.
"Tanner draws very meticulous things or small things that draw your eye, or things that you wouldn't maybe notice at first," Nguyen said. "It's all well thought out and deliberate."
Does Tanner Olson see art in his future?
"I might minor in art. Maybe drawing and illustration. I also really do enjoy painting."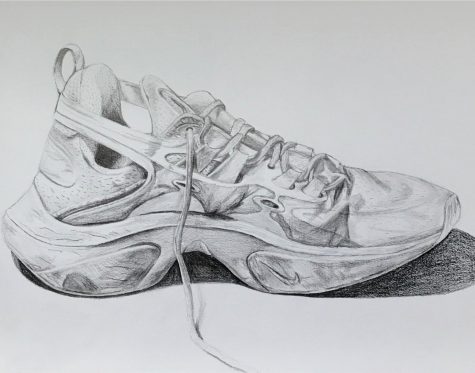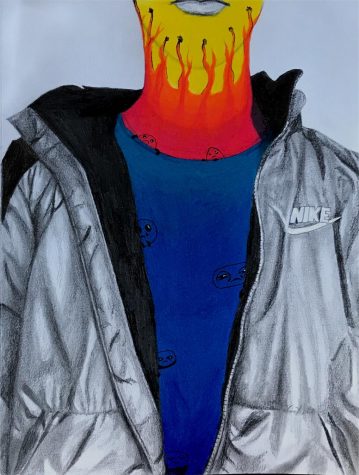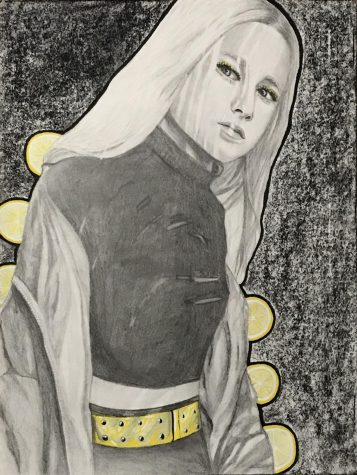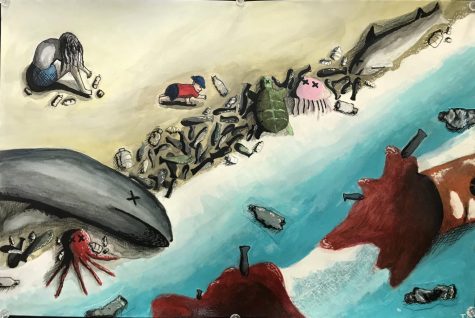 About the Contributor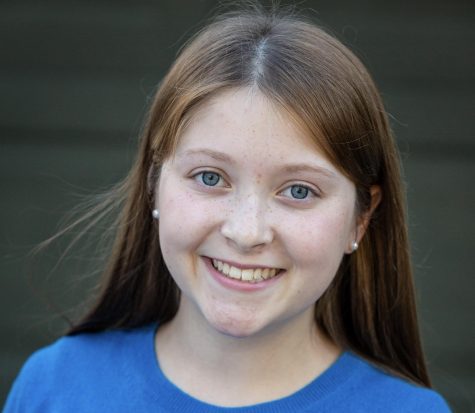 Steele Clevenger, Editor-in-Chief and Creative Director
Sarcastic. Artistic. Enthusiastic. These are three words Steele Clevenger would use to describe herself. A senior at Jesuit High School and a veteran journalism student, Steele loves to write about people and topical issues facing our local and global communities, draw comics, and educate through news. From a young age,
Steele has been interested in journalism, spending many an hour listening to her mom type articles for the OHSU "
Cementum
" on her com
puter, and being dragged to interviews with dental students.
When she was in eighth grade, Steele attended a once-weekly journalism class, running around the school on Friday afternoons to interview teachers and students. Using her experience in journalism and her passion for communication, Steele hopes to be a voice of positivity and curi
osity for Jesuit students during such unprecedented and uncertain times. In addition to writing, Steele enjoys badminton, knitting, cooking, and creating art. Visit her website at www.steelescomics.wordpress.com.