Stella Bonta is December's Artist of the Month
When she was four, freshman Stella Bonta remembers drawing images of her family, the sun in the top left corner of the page, and grass across the bottom. 
"Whenever [my sister and I] would draw the grass, we have this texture on the walls in our house. I remember we would hold the paper up to the wall, and like, color, so it had texture," Bonta said.
At the age of six, Bonta recalls a time when she was frustrated at a drawing, foreshadowing her future as an artist and self-proclaimed perfectionist.
"I was drawing at the kitchen table because I actually had free time when I was six. I was trying to draw something that did not look like a stick figure, something with arms with actual thickness. I remember trying so hard, and I just got so frustrated, and went back to drawing stick figures with three fingers and like the triangle body.
In elementary school, Bonta did not have a regular art class. Once a year, however, an art teacher would visit her class and give a lesson. In middle school, Bonta began to have a regular art class, although she said she had a difficult time relating to the type of art that was taught in the class. 
"It was cool, but my main teacher for art has really just been YouTube," Bonta said. 
When it came to auditioning for the Jesuit Art Program, Bonta submitted her work to a Padlet, where it was reviewed by art teachers Sascha Manning and Danielle Chi. 
"She has a really good sense of color composition, all of those fundamentals that are needed for the advanced class," Manning said. "Her work has a lot of expression in it, and she has very strong skills in drawing faces and hands."
Manning also admires how hard Bonta works and how much time and effort she spends on her art. She described her as "expressive," "friendly," and "enthusiastic."
"Stella is a very friendly person in every breakout room that she is in. She gets everyone interacting. People find her very approachable. She also very thoughtful and her enthusiasm really comes through very easily," Manning said
Bonta says she has two separate art styles: one very realistic for portraits, the other for character sketches and "draw-this-in-your-style" challenges on Instagram. 
"The proportions are bigger and everything's a bit more exaggerated —it's semi-realistic," Bonta said. 
Bonta's favorite medium right now is watercolor because it is "unpredictable." She says she could not use watercolor until she bought a travel set, and realized she was using way too much water. Now, watercolor is an integral part of her artwork. 
Right now in her Art I Advanced Class, Bonta is working on an art project pertaining to environmental justice and climate change. 
"The idea is to have Mother Nature in the center being suffocated by the human race, an image of suffering, Bonta said. 
Aside from practicing her art at Jesuit and posting her work on Instagram, Bonta has her own YouTube Channel for her art, which she started in eighth grade. She said the most challenging part of having a YouTube Channel, and being an artist in general, is "art block," and having difficulty being creative. Despite this challenge Bonta continues to work on her art.
I feel like since COVID, art is a huge part of my life now," Bonta said. I cannot go a day without drawing something. Art has totally shifted roles in my life. It is now my main creative outlet."
Fellow Art I Advanced freshman Emma Williams described Bonta as funny and kind, even though she has only met her through Zoom this year!
"I met [Stella] through our second art class when we were in a break out room together," Williams said. "She has amazing [art] technique and I love how nice she is to everyone. She also has a great sense of humor."
When asked what advice she would give to beginner artists, Bonta said that patience and persistence are important to putting out one's best work.
There's always more to learn," Bonta said. "There's always something I can improve on, study, or practice. Get out of the mindset of "it's good enough." Be patient, don't try to finish as fast as you can."
Does Bonta see art in her future?
"I want art to have a significant role in what I'd do in the future," Bonta said. "I would love to have a career in art, but I could also do it on the side because I also love linguistics."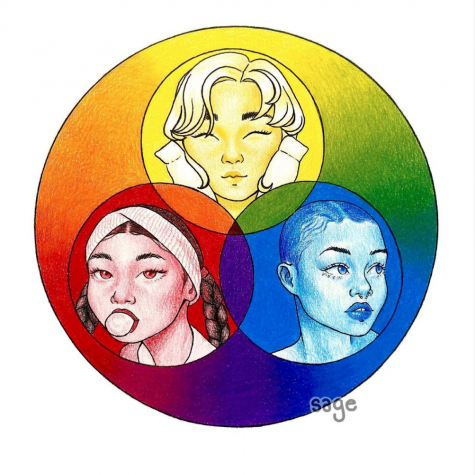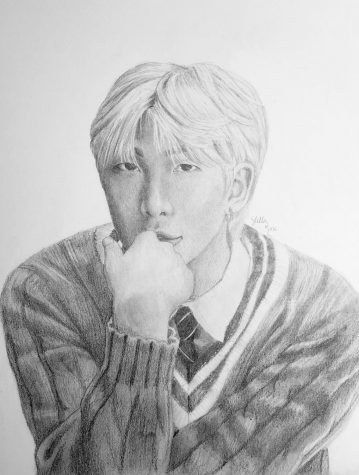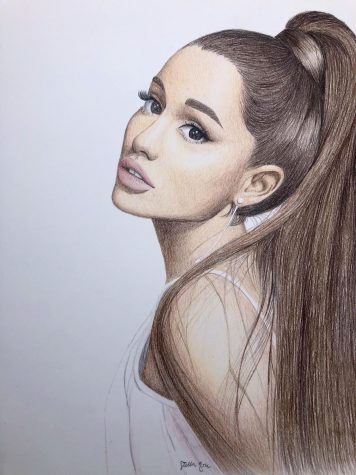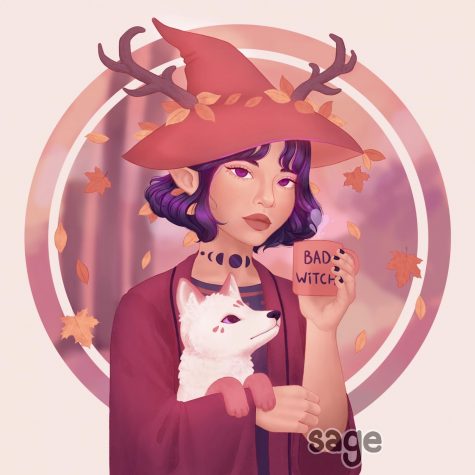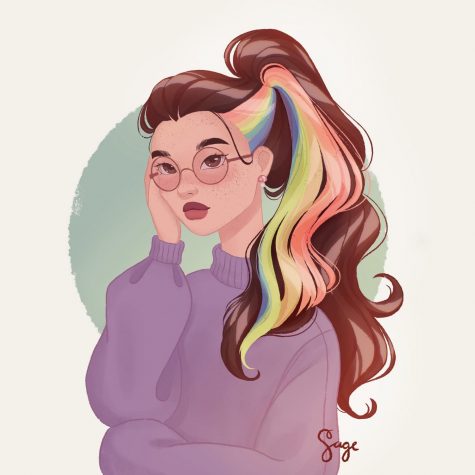 About the Contributor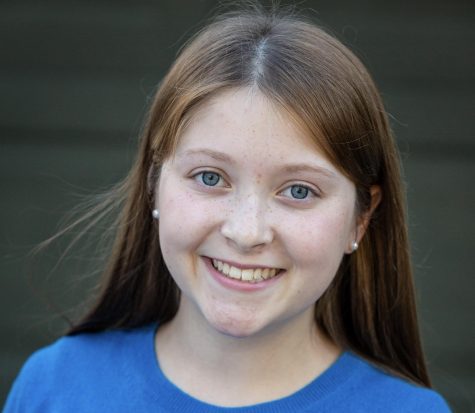 Steele Clevenger, Editor-in-Chief and Creative Director
Sarcastic. Artistic. Enthusiastic. These are three words Steele Clevenger would use to describe herself. A senior at Jesuit High School and a veteran journalism student, Steele loves to write about people and topical issues facing our local and global communities, draw comics, and educate through news. From a young age,
Steele has been interested in journalism, spending many an hour listening to her mom type articles for the OHSU "
Cementum
" on her com
puter, and being dragged to interviews with dental students.
When she was in eighth grade, Steele attended a once-weekly journalism class, running around the school on Friday afternoons to interview teachers and students. Using her experience in journalism and her passion for communication, Steele hopes to be a voice of positivity and curi
osity for Jesuit students during such unprecedented and uncertain times. In addition to writing, Steele enjoys badminton, knitting, cooking, and creating art. Visit her website at www.steelescomics.wordpress.com.