School Emphasis on Technology Grants Smooth Transition into Pandemic-Era Learning
Jesuit High School has spent much of the last decade focusing on technology and innovation in the classroom. The institution's emphasis on technology has granted students and faculty a smoother transition into learning amidst the COVID-19 pandemic. 
Last March, Oregon Governor Brown ordered a state-wide closure of K-12 schools. Local schools, such as the Portland Public School District, initially struggled to effectively implement online remote learning, according to KGW news. The district faced challenges including mobile device access, internet stability, and online textbook distribution. 
It's a different story for Jesuit High School, a private school in Portland. The school has been a 1:1 computing school (one iPad for each student) for the past seven years. In addition, Jesuit employs four full-time staff members dedicated to technology support.
The institution's strength in the technology department allowed for a relatively seamless transition to online learning when the pandemic began. 
"We had a lot of the tools [for online learning] already in place," said Craig Huseby, IT Director for Jesuit High school. "Regular practice with digital learning days helped students and faculty gain exposure to digital learning."
Senior Emma Matous agreed that Jesuit's emphasis on technology facilitated her experience of online remote learning. 
"The iPads really helped a lot during online learning," Matous said. "It's really convenient to have your notes, homework, and textbooks all in one organized place."
Huseby stressed that a strong and experienced technology department is a key component to counteract the challenges of online learning. The quicker a student can get help with a technology issue, the quicker they can return to focusing on school. 
For example, Matous experienced a technical difficulty with the Zoom video conferencing app, preventing her from attending class on time. She received help from the Jesuit IT department within minutes, helping her update Zoom and still attend class for the day.  
In addition to online support, Jesuit's emphasis on technology has assisted the efforts to return to campus. After almost 11 months, students returned to campus on Tuesday, February 9th for in-person learning. The school implemented multiple new forms of technology to bring the return-to-school procedure into fruition. 
In order to affirm health surveys and take temperatures, Jesuit purchased 10 CapScann by DOCS Health machines. The CapScann kiosks enable students to check-in for in-person learning safely yet efficiently.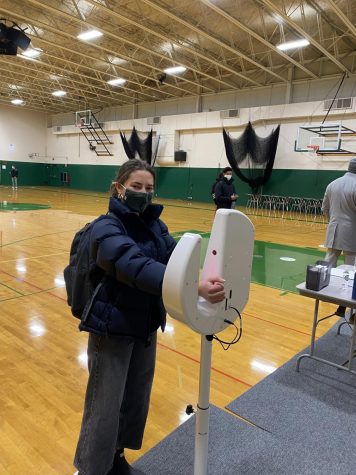 In addition to the CapScann machines, Huseby and his team added a webcam and extra laptop for video calls in every classroom. This enables students working from home to connect with students and teachers in the classroom via video conferencing.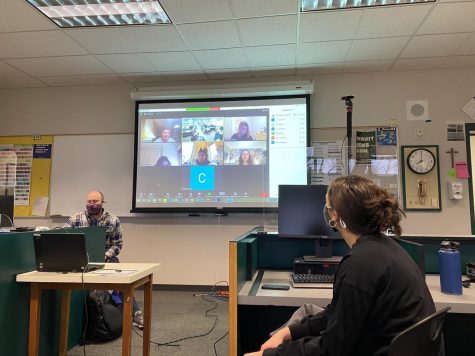 Huseby hopes that schools and districts take the pandemic-era of online learning as a time for reflection and growth, remembering the lessons learned along the way. 
"While the pandemic caused a jolt to our education system, it also forced us to grow, and I hope we don't lose that growth," Huseby said. "We've learned a lot about how technology enhances the classroom dynamic, and I hope we can utilize it to improve the long-term approach to education."
Craig Huseby's decade long experience in the technology field has helped him transform Jesuit's technology department into what it is today. His knowledge and expertise have been especially valuable during the pandemic-era of learning. Huseby's leadership in Jesuit's technology and innovation sector was recently featured on the Catholic Sentinel. 
About the Contributors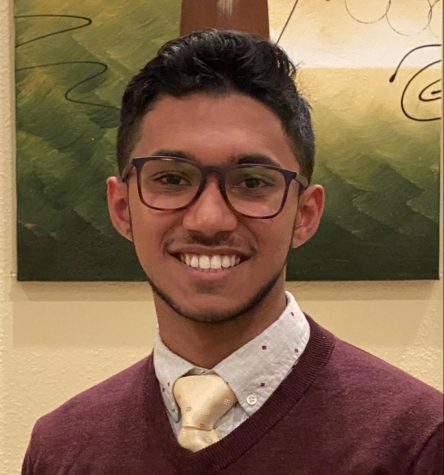 Reet Chatterjee, Editor
A senior at Jesuit High School,
Reet Chatterjee
strives to better humanity with his writing. His writing focuses include social justice, politics, reform, racial justice, education, and environmentalism. In addition to the Jesuit Chronicle, Reet is currently working as a content writer intern for Parlia
—a London based encyclopedia of opinion and perspective. His favorite media outlets are Vice, The Wall Street Journal, Parlia, Vox, and of course the Jesuit Chronicle. As a native Oregonian, Reet spends his free time enjoying the outdoors by hiking, skiing, mountain biking, and road cycling. Reet hopes to develop his English language and writings skill in college and ultimately pursue a career as a trial lawyer. He has made a commitment to work for reform within the United States criminal justice system.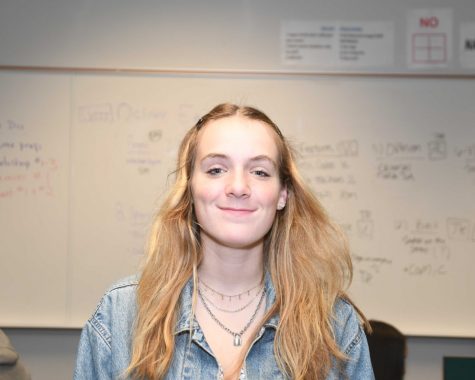 Gwynne Olson, Executive Editor-at-Large and Social Media Executive
Executive Editor-at-Large and Social Media Executive, Gwynne Olson uses writing and social media to inform, educate, and entertain. Beginning by writing mainly sports pieces, Gwynne dives into opinion pieces and news pieces as well as the occasional video,  humour article, and podcast. Gwynne hopes to continue to pursue journalism after graduating from Jesuit, wherever she may land. Though a journalist at heart, she also writes fictional pieces and poetry on the side.