Senior Devansh Khunteta wins 2020 Congressional App Challenge
Senior Devansh Khunteta was recently awarded district winner of the 2020 Congressional App Challenge (CAC) by Congressman Earl Blumenauer's office for the development of his app. Khunteta's app worked to connect student tutors with other students through Students Tutor Students, a student-lead organization based in Portland.
The CAC challenges students in each district to submit an app they developed, as well as a video centering around the purpose of the app and how it was created. The winning app will be displayed in the US Capitol Building for one year, and the developers are publicly recognized by a US Representative.
In addition to Khunteta, senior Gaurang Kakodkar assisted in programming the app. When developing the app, Khunteta was unaware of the CAC, simply hoping to assist students whose educations were greatly impacted by the pandemic.
"The app's primary goal was to connect students with vetted tutors amongst the disarray of the pandemic," Khunteta said. "Our aspiration for the app spans beyond providing students with the academic help they need, and we hope that the app can forge a community of student learners who are passionate about the topics they are learning. We knew the app would be ready to submit once we created a matching algorithm between students and student tutors, had a working chatting interface, and completed a few rounds of testing."
Learning about the CAC through a friend, Khunteta now is invited to demo the app at the Capitol Building, known as #HouseofCode, where students can also meet other developers and interact with Representatives. However, due to Covid-19 restrictions, #HouseofCode will now be held in a remote fashion.
"As a student deeply interested in politics, meeting Representatives, albeit virtually, will be an amazing experience," Khunteta said. "However, getting to know students with similar goals of addressing societal problems through Computer Science excites me most. Many students had inspirational ideas, and having the opportunity to learn more about their projects would be a fantastic experience."
Although Khunteta is excited for #HouseofCode, his main priorities are to complete the app and release it on the App Store. With a passion for both technology and addressing social justice issues, Khunteta hopes to continue utilizing his talents in programming for the greater community.
"What continues to excite me about programming is how it can turn words into tangible impacts," Khunteta said. "Going into college, I want to continue to harness the power of words in programming languages and incorporate them to address society's problems. As for specific projects, I continue to see the increase of people experiencing homelessness in the Portland area due to COVID-19 and a lack of affordable housing. In the future, I hope to continue my progress on apps that could allow people experiencing homelessness to find real-time bed availability at shelters near them. Projects like these continue to keep me fascinated with programming, specifically on how I can address the problems that I see."
While being recognized by Congressman Blumenauer is a great honor,  Khunteta is also excited that his app can now expand even further and reach a multitude of students, fostering their educational journey.
"It was an honor to be recognized by Representative Blumenauer, and I was excited to hear that our app will now reach more students." 
About the Contributor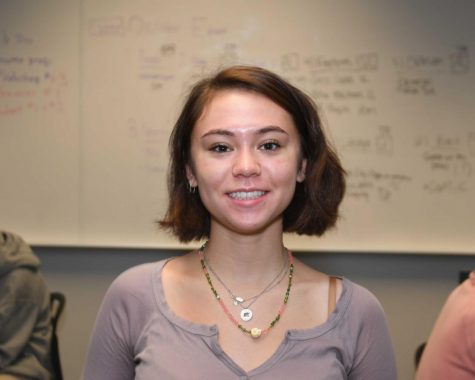 Scout Jacobs, Staff Writer
Scout Jacobs is a managing editor for the Jesuit Chronicles at Jesuit High School. As a senior in high school, this is her third year doing Journalism, and she loves to write. Journalism has been a primary passion of hers throughout highschool, and she hopes to continue this passion through college. Outside of school and writing, Scout enjoys reading, hanging out with friends, and listening to music. She is on the swim team at Jesuit, and has been swimming since she was a freshman. Born and raised in Portland, OR, Scout has an older brother who graduated Jesuit last year, who is now attending Seattle University. In her free time, she is usually watching a movie or spending time with her family at home or at fun destinations around Portland. Her favorite subject in school is English, and she has been taking French throughout her high school career in hopes of becoming fluent in the language. She loves the outdoors, and her favorite activity to do with friends is to go on a hike or go swimming. During the weekends and long breaks, Scout usually visits her family in Seattle, where most of her extended family lives. Both of her parents are architects, and she loves hearing about their work and the creativity they use to feel passionate about their work.