Looking Back on Social Justice Day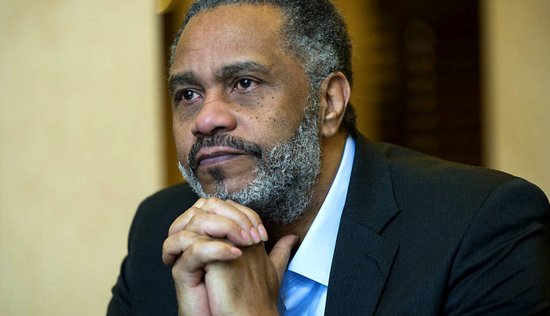 Wednesday March 17th, Jesuit held its very first Social Justice Day. Students attended a keynote address, three different sessions, and finished with a Celebration of Community. This event was virtual, so students participated by signing up for different Zoom sessions, and watched the larger events as they were live streamed through YouTube. 
The day began with a keynote address from Anthony Ray Hinton. Mr. Hinton shared his story of racial bias. He served 30 years on death row after being wrongfully convicted and was charged for 2 capital murders with deficient evidence. The Equal Justice Initiative worked for years to prove the innocence of a falsely accused man, trying to get the charges dismissed. Finally, they succeeded and all charges were dropped. Since his release, Mr. Hinton joined forces with EJI and now works as an EJI Community Educator where he advocates for the abolition of the death penalty. 
Mr. Hinton's words were powerful. Students were not only touched but also educated by his story. 
"He gave me a perspective on the injustices the BIPOC community faces one a day to day basis," senior Max Lavey said.  "As a white individual, it educated me on the systemic racism within this country, that I fortunately have not gotten to experience. I learned that we should treat one another as humans and not one another as strangers. The moment he began to shed tears, I knew I needed to change my outlook on racism."
Over the next several hours, students were to attend three different sessions with topics of their choice. Topics ranged from White Privilege to LGBTQ+ Identity to discussions about Rape Culture, and many more.  Sessions varied in many different factors. Some were adult-led, some were student-lead, some were designed for students to sit and listen, and some were workshops with lots of student participation.
English teacher Emily Keller led a session called "Owning White Privilege: A Tale of Two Families." In this session, Ms. Keller told the separate, yet conjoined story of her biracial family. She compared the life of her privileged white family to the struggles that her black husband's family experienced. She dove deep into the ignorance of white privilege as well as educating about systemic racism. 
"I know that as humans we are built for story-telling and that sometimes abstract and messy concepts become clearer when we can personalize them," Ms. Keller said. "My hope is that through telling my family's story and the story of my husband's family that my session helped one person who has been stuck on their journey to understanding white privilege to move a little further along the road."
Senior Aliyah Rameriez shared her thoughts about the workshop. 
"Not only did she compare her parents' experience with those of her in-laws, but she also showed the contrast between her high school and adolescent experiences compared to her husbands," senior Aliyah Rameriez said. "A big point of her presentation was to state that having this inherent privilege does not undermine what you've accomplished, but you should recognize that the person of color in your position had more hurdles to get over."
The openness and honesty that Ms. Keller showed made her session very impactful. In a time like this, it is important to talk about and educate others about topics like white privilege that are often dismissed. 
Other sessions were student led. A session about LGBTQ+ Identity was led by junior Alexandra Reynaud, junior Bella Klucevek, and senior Dylan Schmidt. In this session, they moved to educate others about what they thought to be the most important things to know about the LGBTQ+ community. They found this difficult at first since they were talking about a very large and diverse community in a short period of time, but the session moved very smoothly. 
"The sessions went well and we were all really happy by the amount of questions that were asked," Reynaud said. "We hope this presentation, or some form of it, will be taught in a class in the future and we are grateful to everyone who attended with an open mind."
The day finished with an all school, Celebration of Community assembly. This assembly was similar to the annual multicultural assembly. Students demonstrated their culture by performing dances, playing musical instruments, and many other things. 
"I think that the multicultural assembly is something that a lot of students look forward to every year, I know I do," junior Shreya Kaushik said.  "I am so glad that we got to see students represent their culture and identity through music and dance, especially during the pandemic."
About the Contributor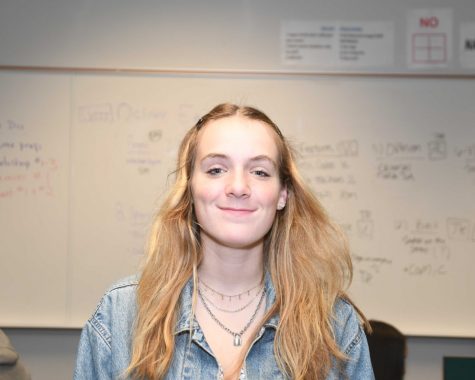 Gwynne Olson, Executive Editor-at-Large and Social Media Executive
Executive Editor-at-Large and Social Media Executive, Gwynne Olson uses writing and social media to inform, educate, and entertain. Beginning by writing mainly sports pieces, Gwynne dives into opinion pieces and news pieces as well as the occasional video,  humour article, and podcast. Gwynne hopes to continue to pursue journalism after graduating from Jesuit, wherever she may land. Though a journalist at heart, she also writes fictional pieces and poetry on the side.