The Gedrose Student Center is Getting a New Look
This summer, the Gedrose Student Center is undergoing renovations and receiving a refreshed look for the 2021-2022 school year. 
In addition to its new look, the remodeled cafeteria and commons area will be named the Hollman Family Student Union after Joseph H. Hollman '60, though the building will remain the Gedrose Student Center.
According to an email sent out by Jesuit High School President Tom Arndorfer on Wednesday, April 14, Mr. Hollman is the founder and owner of Keyless.Co, the premier manufacturer and supplier of keyless combination locks for high-security facilities worldwide. He made a $2 million donation to the school, making this project possible.
"Through the education and guidance I received during my Jesuit years, my life was changed for the better," Mr. Hollman said in the email. "Those lessons I learned continue to impact my life today. I believe that a Jesuit education impacts every facet of a student's life and truly lasts forever. I am a living example of that, and I am humbly grateful."
The question is: What prompted this monumental change?
"In the course of my four years here, my eyes have told me that student interaction has changed," Arndorfer said. "It became apparent that many students were consistently leaving Gedrose on a regular basis, and we want them to feel comfortable and energized about being there."
"There have been some area enhancements and improvements to the cafeteria since it was constructed in 1956, but the cafeteria and commons have not undergone a full renovation," Erika Tuenge '94, Vice President of Communications and Public Affairs said.
To give the student center a much-needed new look, new furniture, lighting, and audio and visual equipment will be installed. 
"We're going to have new tables," Arndorfer said. "We're going to have booths. We're going to have environmentally friendly recycling. We're going to have an extra [lunch] line. We will have new flat screens in there so students can watch replays of the latest JCTV athletic broadcast or the most recent drama production or choir performance."
"[The Student Center will have] screens that also display the daily announcements and photos of the lunch menu," Tuenge said. "The ceilings will have acoustic elements in our school colors, which will really stand out. We'll have a big word wall with different Ignatian principles and words that symbolize who we are as a school."
Additionally, the narrow hallway leading from the Commons into the Gedrose Student Center will be widened to provide more continuity and connection between the two areas. 
"I hope we can make it a cool place that people feel good about," Arndorfer said. "We want people [to feel] comfortable at the school. We want [The Gedrose Student Center] to be available from 7 a.m. to 5 p.m. We want it to be a place where students love to hang out, like the library."
Opsis Architecture, which has done a number of major projects, including the Student Union at Gonzaga, was responsible for the design of the newly renovated Student Center. The general contractor, a family-owned business called Schommer & Sons, will begin the renovation process this summer. Managing the project is Paul Schommer, a graduate of Jesuit in 2000.
"There will be some really nice enhancements to make our students more comfortable, welcome, and give them a space to hang out, study, and eat together throughout the day," Tuenge said.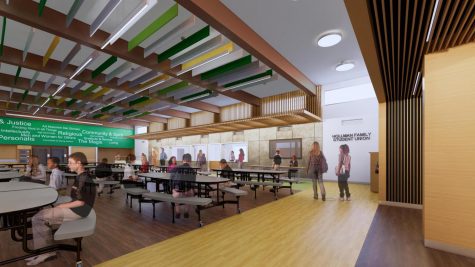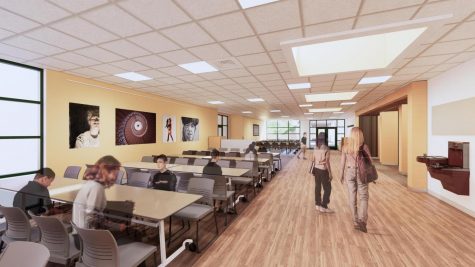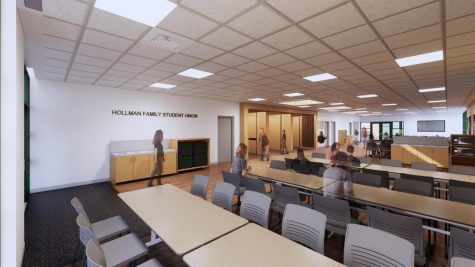 About the Contributor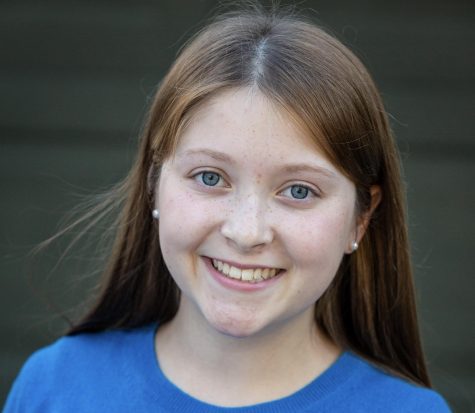 Steele Clevenger, Editor-in-Chief and Creative Director
Sarcastic. Artistic. Enthusiastic. These are three words Steele Clevenger would use to describe herself. A senior at Jesuit High School and a veteran journalism student, Steele loves to write about people and topical issues facing our local and global communities, draw comics, and educate through news. From a young age,
Steele has been interested in journalism, spending many an hour listening to her mom type articles for the OHSU "
Cementum
" on her com
puter, and being dragged to interviews with dental students.
When she was in eighth grade, Steele attended a once-weekly journalism class, running around the school on Friday afternoons to interview teachers and students. Using her experience in journalism and her passion for communication, Steele hopes to be a voice of positivity and curi
osity for Jesuit students during such unprecedented and uncertain times. In addition to writing, Steele enjoys badminton, knitting, cooking, and creating art. Visit her website at www.steelescomics.wordpress.com.