Senior Abigail Rawlinson is April's Artist of the Month
At 18 months of age, Abigail Rawlinson remembers taking art classes with her mom. Now 18-years-old, and a Jesuit senior, Rawlinson reflects on the progress she has made during her art journey. 
In elementary school, Rawlinson was required to take an art class. However, she was unsatisfied with just once-a-week lessons. In middle school, Rawlinson began practicing with an art tutor outside of school.
"I started taking private lessons with one of the art teachers at my school, and she really helped me elevate my skills," Rawlinson said. "With her, I was able to expand beyond what I was learning in the curriculum at my school."
Rawlinson applied to the Art One Program at Jesuit, taught by Sascha Manning, under the direction of her middle school art teacher.
"My experience [in the Art Program] has been very positive," Rawlinson said. "The emphasis on learning different media, not just painting and drawing, has impacted me as an artist."
This year, Rawlinson has decided to take Art Four as an independent study in order to continue in her language studies, as well as cultivate her artistic abilities.
When asked what her favorite project has been, Rawlinson discussed the medium in which she is most recognized: printmaking: the art of carving an image into a block of linoleum, and "stamping" it onto a surface with special ink.
"This past summer, I really dove into printmaking," Rawlinson said. "I did this giant piece, 24 inches by 36 inches, and it was very intricate and detailed, and I liked how much I had to think while I was working on it. I'm really happy with how it turned out."
Unsurprisingly, printmaking is Rawlinson's favorite medium.
"I like how it's totally different from other mediums in that when you are drawing, you have to focus on places where [the image] is going to be darker, but for printmaking, you have to focus on where [the image] is going to be lighter," Rawlinson said. "I have to use my brain a lot more when I do printmaking, so it is more enjoyable for me."
In addition to printmaking, Rawlinson enjoys working with paints and papier machê, and describes her art style as realistic in its own way.
"I don't really like abstract art," Rawlinson said. "I like being able to look at a photo or something in front of me, and then recreate it on paper."
Rawlinson said she draws inspiration from old family photos, and likes to find pieces that have good variations in lights and darks, as well as ones with personal meaning and memory behind them. 
Thanks to the tremendous amount of work she puts into printmaking, Rawlinson garnered herself a Silver Medal and a Silver Medal with Distinction in this year's Scholastic Art Competition, a national art contest. Rawlinson was one of only 30 people in the country to receive this honor. 
She said that her greatest triumph as an artist is the ability to capture the emotions and expressions of a person, and being able to tell a story through her art.
"I like using my art to thank other people, to show gratitude, to share with others, and being able to share a piece of art or to send a card that is handmade has a huge impact," Rawlinson said. "I believe that art can change how people see the world."
Sophomore sister Mimi Rawlinson described Abigail as determined, ambitious, and intelligent.
"As an artist, Abigail's greatest strength is printing," Mimi Rawlinson said. "She is able to look at a picture, draw it, then carve it, and then print it with ink very well. When we make birthday cards or thank you notes for family members, hers always look so much better than all of my family's cards. My sister inspires me to work hard and do my best at everything that I do."
Manning met Abigail as a freshman in the Art One Program, and described her as driven, humble, and skillful.  
"She doesn't seek the limelight for her efforts, and she accepts compliments very gracefully," Manning said. "And she's put in so much time to selectively choose a medium, printmaking, and she has really honed her skills, which shows because she just won two national silver medals [in the Scholastic Art Competition]."
AP Calculus BC teacher, Scott Reis described Rawlinson as creative, caring, and conscientious. 
"One of my first impressions of Abigail was from the beginning of the year when she reached out to me via email after only a few days of having her in class (remotely)," Reis said. "She is a very kind and polite young woman, and she told me how glad she was to have me for her teacher and was looking forward to this year. She is one of those students who is talented in many arenas, but remains very humble. She is genuinely caring and friendly to everyone she encounters."
Now for the big question: does Rawlinson see art in her future?
"Yes, of course," said Abigail Rawlinson. "I don't want to become an artist or major in art in college, but it's been a part of my life since I was 18-months-old. It's allowed me to see the world in a different way, and I'm grateful to have the talent and the ability to share it with others."
Abigail Rawlinson offered advice for artists who are just starting out, or struggling to find the motivation to keep going. 
"Practice," she said. "You don't get better if you just mope and cry and despair over something you can't do. You have to realize that making mistakes is part of the process, and not every piece [of art] is going to be good. In the end, as long as you are learning, that's all that matters."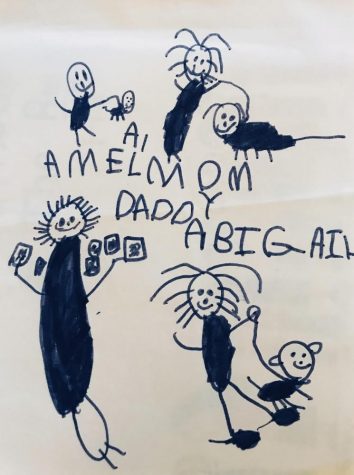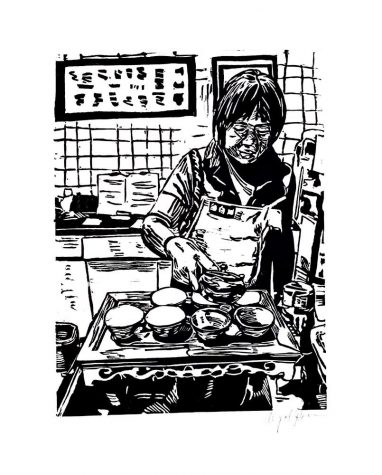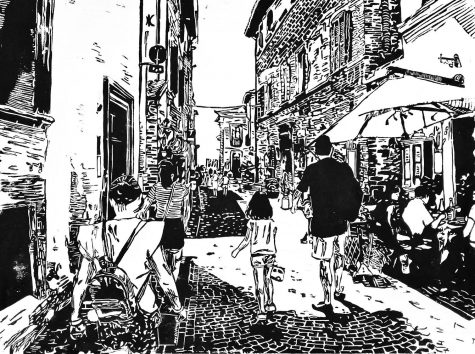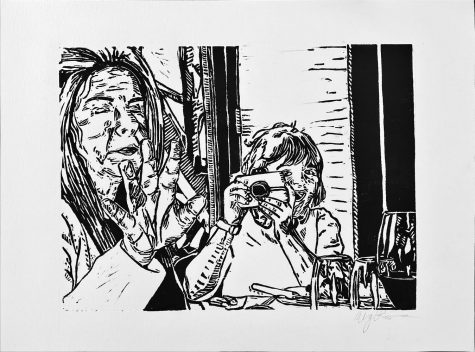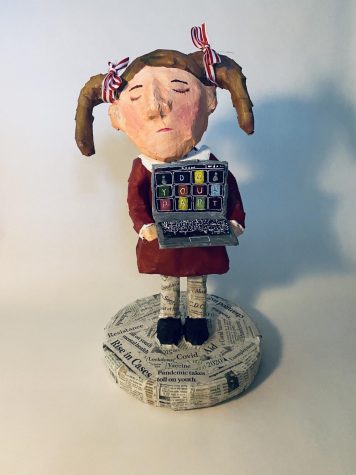 About the Contributor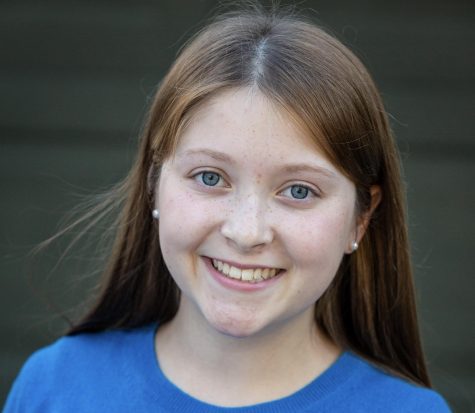 Steele Clevenger, Editor-in-Chief and Creative Director
Sarcastic. Artistic. Enthusiastic. These are three words Steele Clevenger would use to describe herself. A senior at Jesuit High School and a veteran journalism student, Steele loves to write about people and topical issues facing our local and global communities, draw comics, and educate through news. From a young age,
Steele has been interested in journalism, spending many an hour listening to her mom type articles for the OHSU "
Cementum
" on her com
puter, and being dragged to interviews with dental students.
When she was in eighth grade, Steele attended a once-weekly journalism class, running around the school on Friday afternoons to interview teachers and students. Using her experience in journalism and her passion for communication, Steele hopes to be a voice of positivity and curi
osity for Jesuit students during such unprecedented and uncertain times. In addition to writing, Steele enjoys badminton, knitting, cooking, and creating art. Visit her website at www.steelescomics.wordpress.com.