Prom Preview by Lucy Menendez
Jesuit's junior/senior prom is planned for Saturday, May 15th, 2021 from 7:00- 10:00pm. Prom will take place on Jesuit's Cronin Field. 
Juniors and Seniors are invited to attend the 2021 Enchanted Forest themed Prom. It will be an outdoor event with a live band and dessert. Students can be dropped off by the flagpole and walk through Mary's Way. Mary's way will be filled with lights, similar to sader lights. Candid, "runway" photos will be taken.
As the night continues, students are invited to visit dessert and drink carts: Shaved Ice, Churros Locos, Italian Soda, and Hot Chocolate.
Seniors will be provided with complimentary blankets to enjoy the live music on the field in a concert-like experience. Juniors are encouraged to bring their own. 
The entertainment is Blue Wave Band, a high-energy wedding band based in Portland. The band will play for the entirety of the night with a few ten minute breaks.  
Student Government encourages students to think of summer outdoor concerts when deciding their outfits. Students can dress in a semi-formal or a traditional formal prom outfit (e.g. long formal prom dress or tuxedo). 
Tickets are required to attend. Ticket prices are $10 per person online and can be purchased here. Tickets will not be sold at the door. 
As of 5/6 250 tickets have been sold for the Prom.
About the Contributor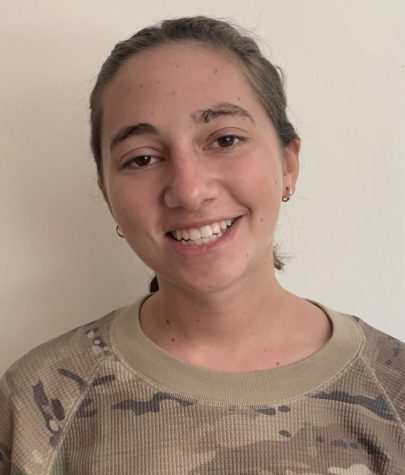 Lucy Menendez, Staff Writer
Lucy Menendez is a senior at Jesuit High School and first time journalism student. Lucy plays basketball at Jesuit and is involved in multiple clubs. Her favorite subject at Jesuit is English because she loves to read. She would even describe her perfect day to be spent curled up with a good book. Lucy loves to listen to music and is currently listening to Mac Miller, Jaden Smith and SZA. Lucy will dive into any conversation involving sports. Her favorite team is the Portland Trail Blazers. Lucy has two older sisters who have graduated from Jesuit and currently study at the University of Oregon. She loves to travel with her family. If it were spring break, summer, or even winter break, you could find the Menendez family in Captiva, Florida where they soak up the sun and spend time with family and friends. Lucy is ecstatic about her first year as a journalist and looks forward to writing articles for the Jesuit community.