Class of 2021 Collegiate Athletic Signing Ceremony
On May 4, 2021, 40 Jesuit student-athletes signed national letters of intent to continue their academic and athletic careers in college. Athletics Director Mike Hughes shared a speech about how the signing athletes have demonstrated the mission and values of a Jesuit athlete, both on and off the athletics facilities. In addition, each athlete's respective coach shared a brief overview of the athlete's athletic career and contributions to the Jesuit Athletics Department.

Seniors who committed to college athletics:
Bella Anderson – Idaho State, Soccer
Quinn Barrett – Chapman University, Soccer
Jack Bennett – Columbia University, Cross country/track and field
Colt Bordonaro – Babson College, Lacrosse
Mike Brittingham – St. Joseph's University, Track and Field
Alison Buchholz – Washington and Lee University, Volleyball
Roy Bunn – Academy of Arts University, Basketball
Nick Burkett – College of Idaho, Baseball
Alex Casias – University of Dallas/ Maverick Battalion for Army ROTC, Track and Field
Eliza Daigle – Whitman College, Lacrosse
Maddy Dowdall – Chapman University, Volleyball
Molly Grant – University of Notre Dame, Cross country/track and field
Paige Grant – University of Notre Dame, Cross country/track and field
Peyton Griffin – Cal State East Bay, Volleyball
Amanda Henry – Volleyball, Trinity University, San Antonio
Katya Kurkoski – Whitman College, Golf.
Olivia Juarez – University of Washington, Soccer
Maddy Koleno – Arizona, Soccer
Sydney Landauer – Pomona Pitzer, Lacrosse
James Lang – Carroll College, Basketball
Noah Lyman – Columbia University, Baseball
Owen Mackin – Creighton University, Golf
Brody Marconi – Oregon State University, Golf
Mason Masterson – Linfield College, Baseball
Emma Matous – UCLA, Swimming
Darius Mims – Southern Oregon University, Football
Sean Murphy – University of Puget Sound, Baseball
Tori Nguyen – Trinity University, Swimming & Diving
Marco Nosack – University of Denver, Swimming
Emily O'Connor – Colorado School of Mine, Soccer
Charlie Pickard – Oregon, Football – Preferred walk on
Sydney Rankin – Colorado College, Cross Country/ Track and Field
Liam Ruttledge – University of Puget Sound, Basketball
Stanley Schoppe – George Fox University, Football and Baseball
Ryan Schumacher – University of Notre Dame, Cross country/ Track and field
Reece Sullivan – Colorado Mesa University, Lacrosse
Aries Valenzuela – George Fox University, Swimming
Joe Vranizan – Georgetown, Lacrosse
Sydney Watson – St. Peter's University, Soccer
Congratulations athletes of the Class of 2021!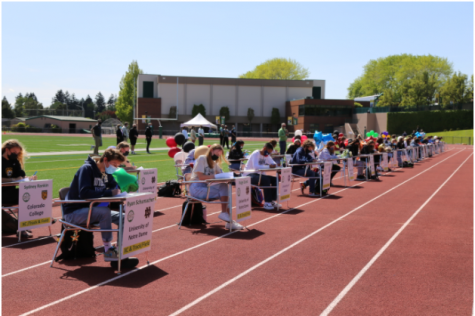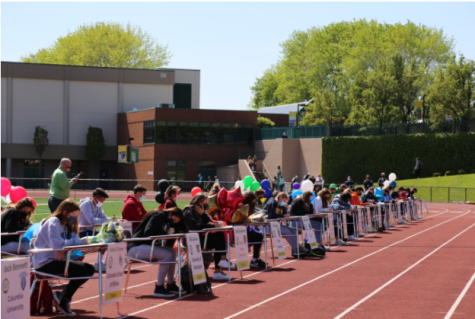 About the Contributor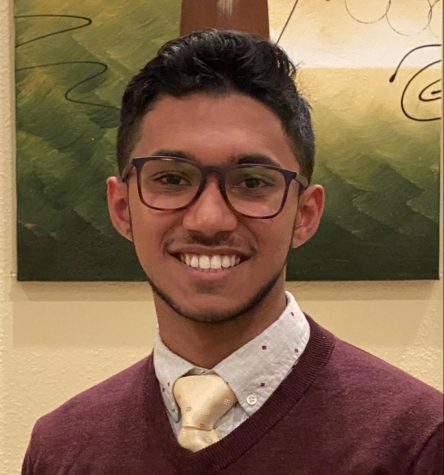 Reet Chatterjee, Editor
A senior at Jesuit High School,
Reet Chatterjee
strives to better humanity with his writing. His writing focuses include social justice, politics, reform, racial justice, education, and environmentalism. In addition to the Jesuit Chronicle, Reet is currently working as a content writer intern for Parlia
—a London based encyclopedia of opinion and perspective. His favorite media outlets are Vice, The Wall Street Journal, Parlia, Vox, and of course the Jesuit Chronicle. As a native Oregonian, Reet spends his free time enjoying the outdoors by hiking, skiing, mountain biking, and road cycling. Reet hopes to develop his English language and writings skill in college and ultimately pursue a career as a trial lawyer. He has made a commitment to work for reform within the United States criminal justice system.