Club Fair Recap—Where can you get involved?
During Flex Period on Tuesday, September 21st, students of all grades lined up behind tables at Jesuit's 2021 Club Fair to discover how they can get involved around campus. 
Tables lined Mary's Way and spread into Hayes Plaza arranged alphabetically in attempts to organize stations in an accessible way. 
Students could choose from 52 clubs hosting tables at the event. For example, some clubs offered creative outlooks and others focused on fostering discussions over political issues. Additionally, clubs ranged in commitment with some meeting once a month, while others meet every week. 
"I signed up for 5 clubs. I found Ukulele Club, SAFER, Drama Club—a lot of new clubs," senior Ellie Gianola said. 
Club Fair also offered freshman students some of their first interactions with clubs. 
"Everyone was really welcoming and wanted us to sign up and asked us questions about ourselves," freshman Akhil Kaushik said.
One difference between this year's Club Fair and those in the past was the shift from it being held during lunch to now during Jesuit's new Flex Periods. 
"I think more people attended during Flex because people don't want to give up their lunch, and are more willing to use their Flex Period time to explore other activities," club leader Jenny Duan said. 
Club Fair offered opportunities for students to get excited about the school year and helped aid clubs in gaining new members to spread their mission.
"It was really helpful because I now know there's a bunch of things I can do at Jesuit and I feel more excited for the rest of the school year," Kaushik said.
To find more information about Jesuit clubs for the 2021-22 school year, follow this link for a list of activities and descriptions. 
About the Contributors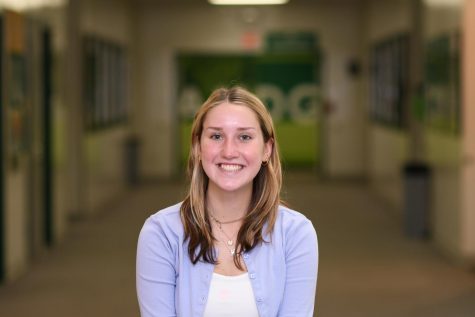 Noelle Furnanz, Editor
Noelle is a senior taking journalism for the first time. She plays soccer year-round while engaging in other activities including Social Justice Union, DEI planning, the Jesuit ambassador program, and mock trial. As a leader of Social Justice Union, Noelle enjoys spreading awareness on social justice issues and providing students with tools to get involved in change. She uses her passion for social justice to help coordinate events through the DEI office, including planning assemblies and community engagement. She is also passionate about mock trial to help her future career goals and learn more about the legal system. Following that path, she plans to study criminal justice and possibly attend law school. At school she enjoys humanities courses including History and English. Outside of her extracurriculars, Noelle loves to enjoy the outdoors with friends and family by going on hikes, swimming, and running. She loves living in the Pacific Northwest as it provides great opportunities to get outdoors. She also enjoys listening to a variety of musical genres including R&B, psychedelic rock, and alternative from artists such as Still Woozy, SZA, the Beatles, Jack Johnson, and the Wallows.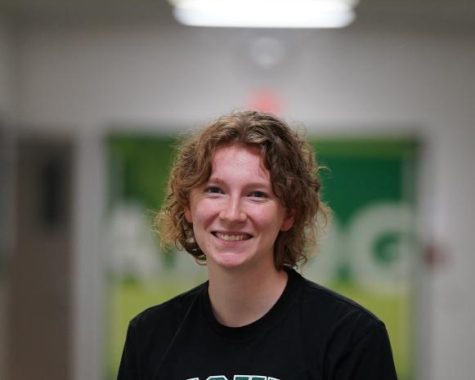 Caitlin Thomas, Staff Writer & Photography Editor
Curious, driven, and open-minded, Caitlin Thomas is an active member of the Jesuit community. She is involved in student government, women in sports club, and the ambassador program. Caitlin developed her interest in media taking photography class her junior year. She enjoys unique projects like fashion photography, senior photos, and focusing on capturing a subject's personality in her pictures. You'll find her with her camera at many Jesuit events capturing the unique, diverse community. Thrust into the spotlight, Caitlin interviewed 4 Jesuit students dressed as bananas at the Homecoming Football game while filling in for a sideline announcer at the last minute. This chance interaction launched her excitement in discovering passions in journalism and JCTV. She plans on reporting current events and Jesuit student interests. Caitlin loves being involved at Jesuit and in the greater Portland community, volunteering at Blanchet House and co-founding the non-profit Handle With Care PDX. Outside of school, she enjoys reading, working out, and traveling. She also enjoys exploring Portland's thrift stores and vegetarian restaurants.