First Sophomore Fun Night Recap
Jesuit High School hosted a Sophomore Fun Night for the first and potentially last time. This event was planned for the Class of 2024 because their freshman fun night was cancelled due to the COVID-19 pandemic. The event took place on 9/24 which is two weeks later than the Freshmen Fun Night this year. The Sophomore Fun Night followed the end of spirit week and the mass on Friday.
"Current sophomores did not have that opportunity, we know that a lot of sophomores did not have the chance to meet a lot of classmates besides those they had class with last year. This is a good opportunity to bond as a class," Activity Director Dr. Exley said.
The Sophomore Fun Night was a collaborative event. Junior Caitlin Thomas helped coordinate this event.
In terms of why this event happened, "The sophomores didn't really get their freshmen fun night last year," Thomas said.
As far as the event itself goes, "We did a lot of research on where to get fun activities. For example the bounce house and churro cart. We did research on where to get that food and those activities" Thomas said.
The activities at the event used both resources we had at Jesuit and new materials.
"We had to research where to get that food and those activities, we also used a lot of stuff we already had at Jesuit," Thomas said.
In terms of how the event itself went, sophomores had a good time overall. With activities coordinated carefully, things went smoothly.
"Sophomore fun night was really fun. I got to hang out with all my friends and eat delicious churros," sophomore Sofia Waters said. 
Going forward, more Sophomore Fun Nights are not planned assuming that these circumstances do not occur again. This will make 2021's Sophomore Fun Night the first and last of its kind.
About the Contributor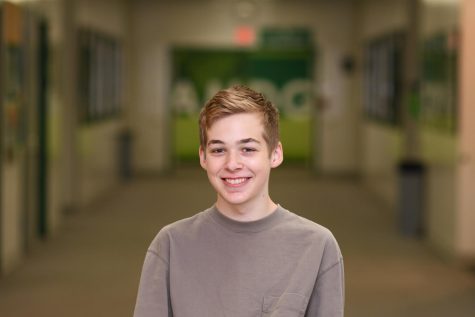 Matthew Heinsen, Staff Writer
Matthew Heinsen
is a junior at Jesuit High School. He is interested in utilizing his interest in reading to improve his writing ability in journalism. Over the summer he read about finance. This is Matthew's first year on the journalism program at Jesuit, though he wrote for his local magazine. When Matthew worked with "Cedar Mill Living", he wrote about local athletes and brainstormed with the other writers. During his experience there, Matthew learned how to conduct interviews and work with his team. Matthew also likes basketball and swimming. His favorite basketball teams are the Portland Trail Blazers and Sacramento Kings. He also watched the Olympic swimming events. At Jesuit, Matthew likes math and the sciences. Outside of school, Matthew likes to volunteer for Blanchet House and the Oregon Food bank. In his free time Matthew enjoys paddle boarding, swimming, and hanging out with friends.