Men's Soccer Recap: Jesuit vs La Salle Prep
On a foggy Thursday night, Jesuit took on La Salle Prep, a team ranked #1 in 5A OSAA ranking. The Crusaders got off to a rough start in the first half, and found it hard to get themselves back into the game. Mizael Harris led the way for La Salle, scoring two goals against a formidable Crusader defense. This loss at home is Jesuit's third of the year, falling to a 5-3 record overall. 
La Salle came out with a quick and fast pace, immediately putting Jesuit under pressure. Within two minutes of the game, La Salle headed in a cross to take an early lead. Trying to bounce back, Jesuit attacked as midfielder Spencer Carle narrowly missed after a save from La Salle's keeper. 
Things did not go to plan as La Salle took a 2-0 lead after a mistake from Jesuit's goalkeeper, Zak Simmons. As the ball was kicked high in the air, Zak Simmons jumped up to claim the ball, but it slipped through his hands and fell right to Mizael Harris. The forward latched on to the ball and easily tapped it home to shock the Saders. 
La Salle continually pressed on with their skillful attacking force. Dominic Hoar-Weiler fouled a La Salle player in the box after a collision, resulting in a penalty. Mizael Harris got his second of the night as he calmly sent the keeper the wrong way and slotted it in the corner. La Salle ended the half with a comfortable 3-goal lead. 
Jesuit tried to get back into the game by being more aggressive and attacking in the second half. More chances were created as Jesuit tested La Salle's keeper with multiple shots. They finally found the breakthrough after a ball was played through to Drew Pedersen who shot it through the keeper's legs. 
La Salle's defense stayed strong and kept out the Crusaders for the rest of the match, as the game ended in a 3-1 loss for Jesuit. La Salle will try to keep this momentum for the rest of the season after beating a strong 6A team. Jesuit will have to brush this one off as they look to win their first metro league game against Beaverton on Monday. 
About the Contributor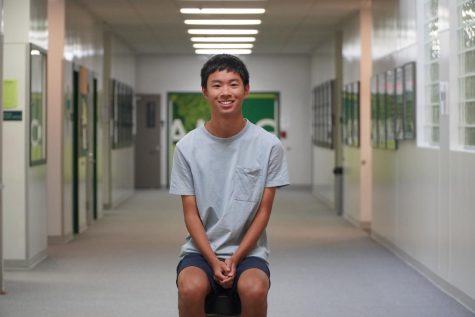 Justin Bian, Sports Executive & Editorial Board Member
Justin Bian is a senior at Jesuit High School and the Sports Executive for the Jesuit Chronicle. He has played soccer for eleven years, and piano for ten. Along with those hobbies, he likes to visit new places around Portland with his family on the weekends. Justin got interested in Journalism because of his older sister, Andrea, who was a staff writer a few years ago. Although his older sister's experience was a great motivator, the main reason he decided to join Journalism was because of his passion for sports. This year, he hopes to cover a variety of sports and write short stories about the games. He also looks to interview players, coaches, and fans, so that the Jesuit community can get insights on the sports teams. Justin would also like to pursue other forms of media, such as broadcasting and podcasts. He aims to bring relevant news around the Jesuit community based on current events on and off campus. At the end of the year, he hopes to have published many articles and have created lasting relationships with classmates and teachers.