Women's Soccer Unbeaten Streak Ends at 77
The match was destined to be an instant classic with both teams coming into the contest undefeated.
Jesuit sat atop the OSAA rankings Monday (7-0), while Beaverton High School were riding a 9-game winning streak to start the season. The teams had combined for 58 goals while conceding only seven. Jesuit had encountered a couple tough teams, narrowly beating Lincoln and Lakeridge. 
This would prove a significant test: could Beaverton cement themselves as legitimate title contenders or would Jesuit roll to 8-0?
The match was held at the Beavers home stadium only 2 miles away from Jesuit, and the setting was electric. Both schools had a massive student population, adding to the hype of the game. 
Beaverton jumped out to a 2-0 lead behind a pair of long range bombs from junior Natalie Drotzmann and Lauren Ashe. Audrey Johnson made it 3-0 when she banged a left-footed volley from outside of the box into the top left corner. Jesuit Sophomore Abigail Cox reignited Jesuit spirits when she sprinted up the right side, cut into the box and found the roof of the net, making it 3-1. 
The Crusaders continued to fight back into the game as they narrowly missed a header at the back post. With 5 minutes remaining, senior Taylor Krueger hit the post from way out, but it wasn't enough to turn the tide. 
This loss was the first in 77 games for the Saders, an incredible streak including the last 3 State Championships. Prior to the 3 goals conceded Monday, the Saders had only let in 11 goals the previous 5 seasons. 
With one loss, the Crusaders will have to start a new streak as they seek to repeat as champions and win Metro. 
Jesuit will look for their first league win home against Southridge (4-4-2 overall)(0-2 league) while Beaverton will play undefeated Mountainside next both Thursday October 7th. 
About the Writer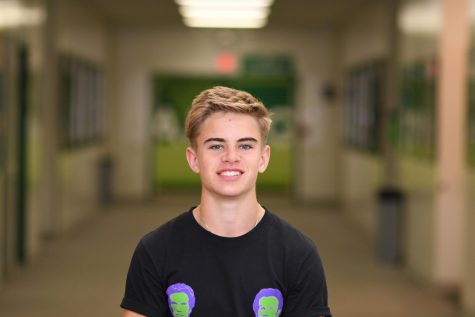 Spencer Carle, Staff Writer
Spencer Carle is a first year writer for the Jesuit Chronicle. As a member of the class of 2022, Spencer decided to take Journalism primarily because of his uncle Neil, who studied journalism at the University of Oregon and is now an anchor on the late night show: SportCenter on ESPN. Spencer has a true passion for sports, especially soccer, and has committed to play collegiate la at the D1 level at Gonzaga University. One of his essential inspirations for sports journalism is watching early morning soccer analysts on NBC and Sky Sports. His first experience with journalism was as a junior taking the Broadcast Journalism class, where he learnt how to commentate live sports, conduct interviews and display videography skills. This year, Spencer hopes to learn the fundamentals of journalism, and primarily focus on covering the school's Varsity games and pursue stories tied with the sports programs. In addition to writing about sports this year, Spencer would love to write about problems students face at Jesuit, mental health, food and fashion. Outside of the classroom, Spencer is one of the captains for the men's soccer team, a cook, an avid traveler and loves to spend time with his friends and family. A fun fact about him is that he lived in London and Amsterdam between ages six to ten.