Fall Drama Season: A Preview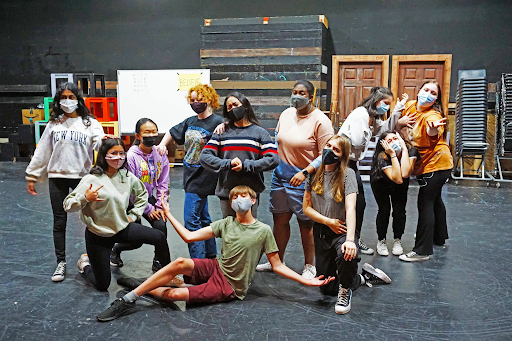 The Jesuit Drama Department has begun work on the three productions for the fall season,  ALL TOGETHER NOW, MEN ON BOATS, and RUDOLPH THE RED-NOSED REINDEER. The casting for all three shows was recently finalized on Sunday, September 19th, 2021.  Auditions for these shows were run from Tuesday, September 14th to Thursday, September 16th, 2021, and across all three shows, 59 students were cast.
ALL TOGETHER NOW is "..a music revue welcoming live theatre back to the community," Ms. Elaine Kloser said. "6000 venues around the world are producing this show during the same weekend in November; we will be making history by sharing in this global event!  Numbers come from a vast Musical Theatre canon, including some nods to J-High Theatre history, making up an entertaining evening of song, dance and story," said Elaine Kloser, co-head of the drama department.
All Together Now will be run from November 12-14, with a cast size of 31 students in two ensembles.
MEN ON BOATS is a "comedy by Jaclyn Backhaus [that runs from Thursday,] December 2nd-5th," Ms. Elaine Kloser said. "Ten explorers. Four boats. One Grand Canyon. MEN ON BOATS is the true(ish) history of an 1869 expedition, when a one-armed captain and a crew of insane, yet loyal volunteers set out to chart the course of the Colorado River," said Ms. Elaine Kloser. It has a cast size of 10 students.
One student, sophomore and actor Piper Lavey, describes the show as "about the men who 'found' the Grand Canyon and went on a journey to [discover] it, but all the men are played by women and it's [sort of] a comedy making fun of them, because they didn't actually find the Grand Canyon, as the natives were there first."
RUDOLPH THE RED-NOSED REINDEER will be performed by the freshman ensemble, with 18 students preforming on Saturday, December 18th, and "..may feature an appearance from everyone's favorite Santa Clarke," Kloser said.
Students and faculty are excited to return to a standard theater experience, while still maintaining COVID safety.
"..we are following the lead of many local theatres, both professional and educational," Kloser said. "Our plan right now is to allow an in-person audience of fully-vaccinated members or non-vaccinated audience members with a recent negative Covid test. For everyone's health and safety, audience members will be required to wear masks," Kloser said.
Likewise to the faculty's perspectives, students are also excited for an in-person audience.
"I'm very excited to be able to see the [audience] and just seeing the [theater] community," Lavey said.
"I'm really excited for the official re-opening of the theater and the [return] of it's community, alongside working on the shows," said Bennett Ptak, a tech theater student.
About the Contributor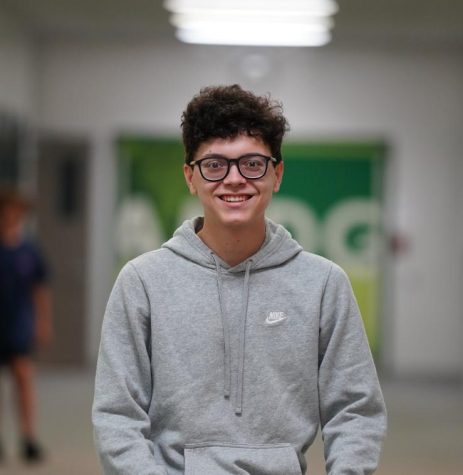 David Reynaud, Staff Writer
A senior at Jesuit High School,
David Reynaud
strives to document the overlooked students at Jesuit. His writing focuses on history, drama, and more. In addition to working at the Jesuit Chronicle, is a member of Jesuit's Chess Team. His favorite media outlets are
Vice, The New York Times, Vox, and the Jesuit Chronicle
. David spends his free time reading, playing games with friends, and listening to podcasts. David hopes to improve his writing skills, and major in Education at University of Oregon, and pursue a career in teaching.