How students are balancing school and sports
     Jesuit students prides themselves on both sports and academics. Not only is it difficult to do one well, but it's even more difficult to excel at both. 
Sean Khouri is a two-sport varsity athlete at Jesuit who plays football and track. Right now he is in football season. Sean has football every day after school. 
"I have no time to do personal stuff because as soon as I am done with sports I have 3 hours of homework to do. The weight of sports and homework combined gives me less than 5 hours of sleep, every night," Khouri said.
Avery Edwards is a junior as well. She is also a two-sport athlete and her sports are basketball and lacrosse. Similar to Sean, she feels that it is challenging to balance both. Right now she is playing club basketball and has practice until seven every night.
"It is very hard to be playing basketball until 7 than go home and do homework when I am already exhausted," Edwards said.
Nick Ferrero is a (two-sport) varsity athlete who has played varsity football and track since his sophomore year. Nick starts on both offense and defense which means practices require a lot of work for him.
"Junior year has been very hard with the amount of homework I am getting and I have to do all of it after I have football practice for 2 hours," Ferrero said.
Similar to Ferrero, junior Isaiah Crane recognizes the challenge of balancing school and sports. Isaiah plays basketball for Jesuit and year round. Right now Isaiah is playing fall basketball but also balances that with Jesuit practice 2 days a week. His Jesuit practices are at 6 am and he gets home late from his other basketball practices. 
"My basketball practice right now is not at Jesuit so I don't get to start my homework until after 9," Crane said.
About the Contributor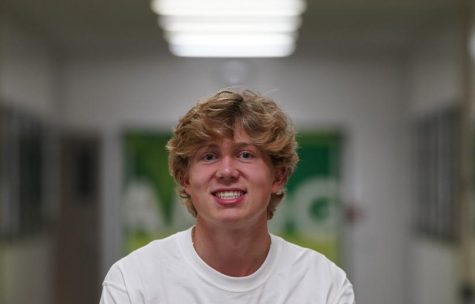 Charlie Riddle, Staff Writer
Charlie Riddle is a senior at Jesuit and this is his first second year in media. Charlie's favorite thing to do in the media is make podcasts. Charlie has two sisters. One of his sisters, Abby, graduated from Jesuit in 2020 and goes to TCU and his other sister Kate is a sophomore at Jesuit. Charlie also has two dogs named Lulu and Archie. Charlie is involved in the lacrosse program at Jesuit. Charlie's favorite thing he wants to write about this year is sports and movies. His favorite sports teams are the Oregon Ducks, Trail Blazers and the Chargers. Some of Charlie's favorite hobbies are traveling, playing sports, and hanging with friends. Charlie's favorite sport is golf. The coolest place he has been to is Mexico. When Charlie is not in school and has some free time he also likes to play golf and hang out with his friends. Charlie is not the best golfer but he still enjoys playing. Charlie also enjoys watching movies. Charlie hopes to write a couple articles this year about some of his favorite movies.