Should Teens Go Trick-Or-Treating?
As Halloween approaches, the age-old question begins to surface: should teens go trick-or-treating? This question has plagued generations, with high-schoolers struggling between the appeal of the Halloween spirit and candy versus judgement from adults and feeling out of place.
In an article by the New York Times, Laura M. Holson describes a law designed to address the dilemma that prevents people older than 14 from going trick-or-treating in Chesapeake, VA.
Trick-or-treaters older than 14 in Chesapeake could be charged with a misdemeanor and $250 fine.
Some may say this is a clear violation of American rights, while others may argue that it is a necessary measure to preserve the spirit of Halloween.
To better understand the thoughts of the Jesuit community on this issue I talked to sophomore Avery Fritz, who stopped trick-or-treating when she was 11. 
"I think people should do whatever they feel most comfortable with, or whatever makes the most sense for where they go trick-or-treating," Fritz said. "I think at a certain age, like 15 or 16, trick-or-treating is a little bit strange, but you can still do it."
A more relaxed and flexible approach to trick-or-treating teens is necessary in many areas. Mr. Schulte, Jesuit teacher and father of young children, provides an alternate adult perspective. 
"I would tend towards no, high schoolers shouldn't go trick-or-treating," Schulte said. "I think there's probably more age-appropriate things to do for high-schoolers that could still be really fun and in the spirit of Halloween."
However, Mr. Schulte says he won't be turning teens away. 
"Obviously if anyone comes to the door I'll give them candy, but it's just more fun from the adult perspective when little kids come to the door and they're really dressed up and clearly excited," Sculte said. 
Senior Hannah Noguchi, who hasn't seen the Halloween streets since 6th grade, offers her wisdom on trick-or-treating as a teen. 
"I think to each their own, do whatever you want to do, but also it's a little weird if an 18-year-old is showing up on your doorstep begging you for candy," Noguchi said.  
Encouraging teens to have fun on the spookiest night of the year, Avery Fritz encourages fellow high schoolers to keep the spirit of Halloween alive 
"If you're doing it because you want to and it'll be fun, you do you! But if you're just going to get candy for free, don't," Avery Fritz said. 
So, Jesuit students, if you took to the dimly-lit streets on October 31st, I hope you showed up and showed out in your best costume. 
About the Contributor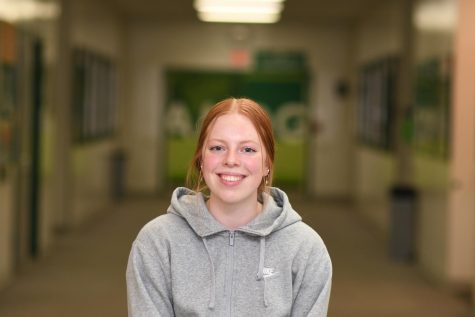 Sophie Schmidt, Staff Writer
As a first-year journalist, Sophie Schmidt is excited to learn about all things interviewing, investigating, and writing. She hopes the lessons that she learned in her fifth grade newspaper elective (in which they printed the school 'newspaper' on bright white printer paper) will contribute to her journalistic success this year. A senior at Jesuit high school, Sophie is passionate about social justice issues, primarily climate justice. This fuels her role as a Green Team leader at Jesuit. She hopes to continue her learning and activism about social justice at the Jesuit Chronicle. Sophie spends most of her time rowing on the Willamette river with her club team which gives her a special appreciation for the days she uses to binge-watch Netflix. She also loves to read and spend time in the beautiful Oregon outdoors, especially if she's next to a body of water. An avid traveler and tryer of new things, Sophie hopes these qualities will help her in seeking out the best stories for the Jesuit community. While she writes her articles this year, you can expect that Sophie will simultaneously be trying to get her one year-old dog to curl up in her lap.