Faculty Spotlight: Martha Cope
Mrs. Martha Cope is a seasoned faculty member at Jesuit High School. She is a large part of Jesuit's athletic success and does the majority of her work behind the scenes for the Jesuit athletic community. 
"I organize all the schedules for each team, I order all of the buses for away games, and I enter all of the team rosters into the Jesuit and OSAA website," Cope said. 
She is a great organizer and keeps the Jesuit teams running behind the scenes. 
In classes like Journalism and Broadcast Journalism use the rosters that she puts into the specific websites. 
Cope was first introduced to this job when her kids attended Jesuit. 
"I actually studied finance in college but first started doing this as a volunteer when my last son was here at Jesuit. The woman that was doing it before me was on leave for her baby and I volunteered for the job. Years later I am now in this job and I love it," Cope said. 
She has been here for many years now and has been involved in many of our state championships with the sports department. Her kids also had successful Jesuit athletic careers. 
"The most special moment that I got to experience was to put the state championship medal around my son's neck when he won a Metro League Medal for hurdles. I actually ordered the medals and organized them, so it was very special to do that with him and actually put it on his neck," Cope said. 
Mrs. Martha Cope has been a great addition to the Jesuit athletic community, in her many years here, and loves what she does. She is excited for the future teams and wants to be a part of as many exceptional moments as she can at Jesuit High School. 
About the Contributor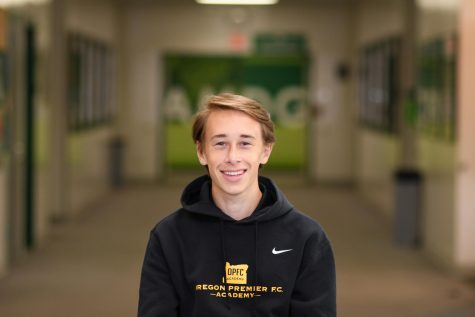 Henry Hess, Staff Writer
Hello my name is Henry Hess. I am a senior at Jesuit High School. I was born in Boston, Massachusetts and have lived in Portland for 15 years now. I have played soccer since I was 2 years old and the sport is still my passion today. I play on the varsity team here at Jesuit and play for a club team called Oregon Premier Football Club. In my free time, I like to make and watch films, ski and travel with my family. I am an intern for my dad's company, Jumpturn Consulting. I live with my dad, John, my mom, Jennifer, my sister, Adelaide, and my black lab, Gordie. My sister is a freshman at Northwest Academy. I am taking Journalism this year to improve my writing skills and write and research about current events and sports.