Robbery reported: Mock Trial is on the case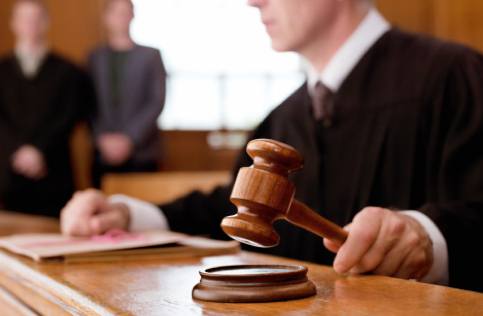 Mock Trial offers a welcoming environment for all students to improve their public speaking skills, collaborate with their peers, and to learn about the law. As Mock Trial season begins to ramp-up, students gain excitement in hopes of winning a state title.
Dr. Exley has been running Mock Trial for 6 years.
"Mock Trial works well in conjunction with Speech & Debate since we do a mock trial unit," Exley said. "I enjoy working with students and have always been interested in the law."
Senior Chloe Forester joined Mock Trial following her sophomore year in Speech & Debate. She loves competing in Mock Trial.
"After taking Speech & Debate, I was really interested in learning how to argue cases and how the court system works, as well as how trials run," Forester said. "I like getting to practice my public speaking skills and having to think on my feet."
Jesuit's Mock Trial team has been strong in recent years, but has only clinched the state championship once, back in 2012. This year, they plan to draw on strategies they have overlooked in past years in order to achieve better results.
"We need to focus a bit more on witness development," Exley said. "We often focus on the law and how it is applied and tend to lose sight of the performance aspect. I want to get students to focus more on performative features in order to get better results."
This year's student leaders of Mock Trial are seniors Grace Denny and Shreya Kaushik.  
"I love getting to learn about legal jargon and the law while forming a collaborative community of future lawyers that are willing to solve problems together," Kaushik said. 
The seniors have high hopes for this season.
"One of our biggest goals for this year is to win the state title—we're going for gold! We plan to put in the work to reach our goals," Denny said. "We are going to approach this case with a unique perspective and out-perform our opponents."
While Mock Trial is a competitive club, the club wants to emphasize its inclusivity for all students, and the benefits of being in Mock Trial.
"One goal is always to increase the amount of students involved in Mock Trial," Exley said. "Involvement has already grown a lot over the last couple years. We want to welcome all students who are interested, regardless of skill-level."
This year's case is a criminal case involving two bank robberies. The robber stole a total of $8,000 from two different branches of a bank. The case involves a lot of nuances including a GPS tracker, lack of security footage, and a suspect behind on his mortgage payments (CLP). To read more about the case, head to classroomlaw.org.
Regional competitions for this season begin in February of 2022. It is undecided whether the competition will be held in person or over zoom, but if they are in person, students can come support by watching the cases at the courthouse.
About the Contributor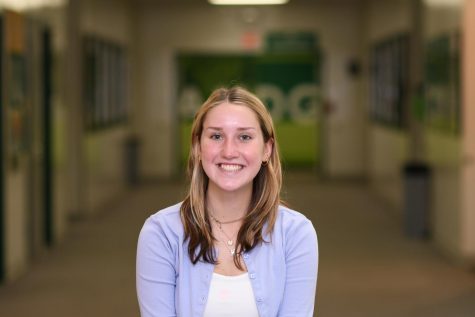 Noelle Furnanz, Editor
Noelle is a senior taking journalism for the first time. She plays soccer year-round while engaging in other activities including Social Justice Union, DEI planning, the Jesuit ambassador program, and mock trial. As a leader of Social Justice Union, Noelle enjoys spreading awareness on social justice issues and providing students with tools to get involved in change. She uses her passion for social justice to help coordinate events through the DEI office, including planning assemblies and community engagement. She is also passionate about mock trial to help her future career goals and learn more about the legal system. Following that path, she plans to study criminal justice and possibly attend law school. At school she enjoys humanities courses including History and English. Outside of her extracurriculars, Noelle loves to enjoy the outdoors with friends and family by going on hikes, swimming, and running. She loves living in the Pacific Northwest as it provides great opportunities to get outdoors. She also enjoys listening to a variety of musical genres including R&B, psychedelic rock, and alternative from artists such as Still Woozy, SZA, the Beatles, Jack Johnson, and the Wallows.