What is an Ideal Amount of Colleges to Apply to?
As winter approaches, seniors at Jesuit High School are still applying to colleges. Many students applied to colleges Early Action and are still applying for Regular Decision, due in January. Applying to colleges can be very stressful for seniors and Jesuit does a great job of keeping the students on top of their college work. The counseling center does a great job of helping students decide on applying to one college or to many. 
Nate Normile is a student that is applying to one college. 
"I am applying Early Decision to Oregon State University, mainly because my dad went to the school," Normile said. 
Jesuit also gives students time to finish college essays in some of their classes. 
"I was given time in my English class to work on my college essay. Once that was finished I just needed to make sure my app included an accurate transcript and fill out what activities I do outside of school. The whole process was easy and college applications have been some of the least of my worries as of late," Normile said. 
Nate also knew what he wanted to study at OSU which gave him the time and opportunity to apply early. 
"I am studying international business. I knew what I wanted to study over the summer. My family and my dad really influenced me to study this specific thing at OSU," Normile said. 
Finn Deem-Ranzetta is another senior at Jesuit HS. He is applying to 12 colleges. 
"I am applying to 12 colleges. I'm not really sure where I want to go so I thought it would be a good idea to have options to choose from later on when I get my decisions back," Deem-Ranzetta said.
Finn does a great job of managing his time which makes it easier to deal with stress. 
"I'm trying to do a little bit of work every weekend and whenever I have free time on the weekdays. I'm really trying to spread the work out so I'm not cramming it in the end. My stress level is pretty high but that's mainly caused by homework and balancing college stuff too," Deem-Ranzetta said. 
The ideal amount of colleges to apply to depends on what is good for you. Keep your options open and go to the college that is best for you. 
About the Contributor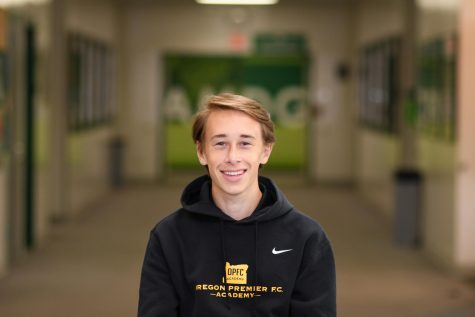 Henry Hess, Staff Writer
Hello my name is Henry Hess. I am a senior at Jesuit High School. I was born in Boston, Massachusetts and have lived in Portland for 15 years now. I have played soccer since I was 2 years old and the sport is still my passion today. I play on the varsity team here at Jesuit and play for a club team called Oregon Premier Football Club. In my free time, I like to make and watch films, ski and travel with my family. I am an intern for my dad's company, Jumpturn Consulting. I live with my dad, John, my mom, Jennifer, my sister, Adelaide, and my black lab, Gordie. My sister is a freshman at Northwest Academy. I am taking Journalism this year to improve my writing skills and write and research about current events and sports.