What You Didn't Know About Student Government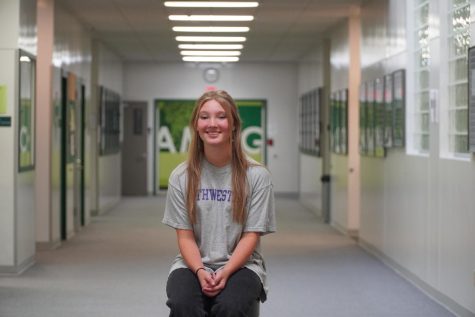 More stories from Kelsey Jones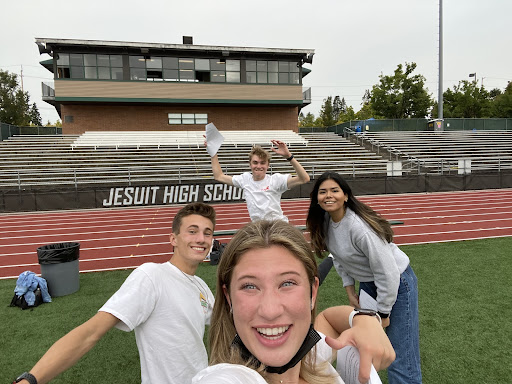 Dances, assemblies, even the Jesuit Spirit Instagram: all are the work of student government at Jesuit High School. But student government is much more than that. 
Student government is a class at Jesuit High School available to sophomores, juniors, and seniors interested in taking a leadership role in their community.
Students interested are provided a chance to grow as leaders and students through a program designed to build and strengthen the community at Jesuit.
"We have a mission statement that we created. To provide an opportunity to create events and help to spread joy at Jesuit. To allow students a chance to have a voice with administration when necessary. To empower others at our school," said Activities Director and student government teacher Dr. Exley.
Although somewhat similar to a leadership class in its focus on advocating for oneself and one's community, student government also emphasizes managing events and activities, preventing it from being a traditional leadership class.
The course allows students to step up for their community not only through planning activities such as assemblies, but also through large projects and discussions over common issues for students.
"We will do anything from planning dances to talking to admin about potential solutions to things like homework and things about lunch," junior Catie Dice said. "We also organize a bunch of events and encourage people to show up and build a community at things like sports events or plays."
Participating in her second year in student government, Dice is a class officer and one of the chairs of the assembly committee.
Similarly, Grace Mayfield, head of the advertising and spirit committee, has been a member of student government for 3 years. She runs the Jesuit Spirit instagram, helps choose themes for sporting events, and sets up for school events.
She emphasized the effect of student government on her as a student and leader through the responsibility and numerous opportunities it provided.
"It has helped me understand the workings behind the school and the why behind the implementation of rules," said Mayfield.
In addition to planning events, Dice and Mayfield both pointed out student government's focus on building and strengthening the community at Jesuit.
"The community was weakened so much through COVID when we weren't around each other," said Mayfield. "Student government is trying to improve that by putting on more events to bring the community together."
Bringing the Jesuit community together through all school assemblies, dances, sporting events, the annual food drive, and more, student government is fully committed to spreading and embodying the Jesuit Grad at Grad profile.
"We are just one small part of the community dedicated to making the entire community better. I love being able to be a person for others in that way and working together with my teammates to make my overall team, the whole team of Jesuit, even better with spirit and love for all," said Dice.
So how can one get involved in student government?
Each year there is an Associated Student Body election for rising seniors who will create the ASB cabinet. Following the senior election, each grade has a class election to vote for their class president and three cabinet members.
If a student is not selected in the election process, they can complete the application process from which 10 students will be selected to join student government. 
"What I look for in students in the application process, is students that help to create a diverse sense of views, that help to identify all the students at the school, to be aware of the many different students that we have at Jesuit, and that really, really care about the mission of Jesuit high school," said Dr. Exley. "Demonstrating those things, more so than just being like, 'Hey, I'd like to plan a dance." It's more talking about the mission of Jesuit, talking about how we can support all our students at Jesuit, that's what I'm looking for."
Even if a student is not selected through the application process or elections, there are plenty of opportunities to help student government with events to build the Jesuit community.
"If you're ever interested in being in an assembly or doing anything at a football game, like we just had that field goal kicking contest, there's always opportunities. I guarantee you, we will never say no," said Dice. "If you are excited to help, there's always opportunities to set up and clean up for events, and it's always a fun time. If you're interested, even in the slightest, reach out, everybody would love to have you there."
About the Contributor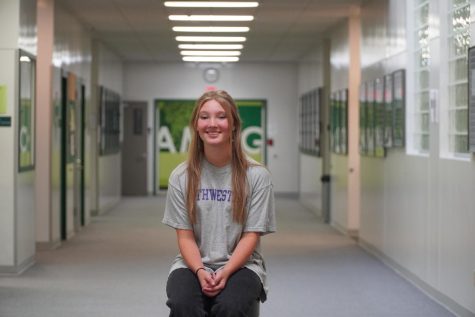 Kelsey Jones, Editor in Chief
A senior at Jesuit High School, Kelsey Jones is a writer and editor for
The Jesuit Chronicle
. She
is excited to pursue her love for writing and news through her involvement in media studies this
year. Although this is her second year participating in Jesuit's media program, Kelsey first
discovered her passion for journalism working as a writer and editor for her middle school's
newspaper,
The Panther Press
. Since then, she has
continued to cultivate her love for writing
through Jesuit's English program as well as writing for fun in her free time. Her writing focuses
on current events and issues, social justice, education, sports, and the arts. Outside of the
classroom, Kelsey is an enthusiastic sports fan as well as an avid reader. She enjoys playing
lacrosse, watching movies, and spending time with her friends, family, and dog.