Women's Basketball Season Preview
The OSAA winter sports season is back in winter again. That is great because last season the winter season was in the spring/early summer. 
The Jesuit women's basketball team is coming off a great season last spring and is anticipated to be one of the best teams in the state. 
Coach Lowery is excited for the new season. 
"I am looking forward to a full basketball season. Last year, there weren't many games so it's great to have the full season now," Lowery said.
Many returning players are coming back to the team too.
"We have a lot of returners back with the team, and a good number of upperclassmen with experience so we are hoping for a solid season," Lowery said. 
Many of these upperclassmen won individual awards last season and are predicted to be leaders on the team this year.
"Emma Sixta was first team all-metro last year, and Kendra Hicks was second team. They lead a strong, deep, and committed group," Lowery said.
Having your lead scorers be underclassmen gives the opportunity for them to grow into leaders for their senior year. 
Mac Pettit, one of the seniors on the team, is the captain. 
The women's basketball team will be starting with a competitive non-league schedule too.
"Metro league is always tough and we'll once again be playing a challenging non-league schedule," Lowery said. 
Coach Lowery is excited about the new season and we'll definitely be seeing an exciting, experienced women's basketball team this season. 
The women's basketball team starts their season as they go down to Silverton, Oregon to play the Foxes on December 1. 
About the Contributor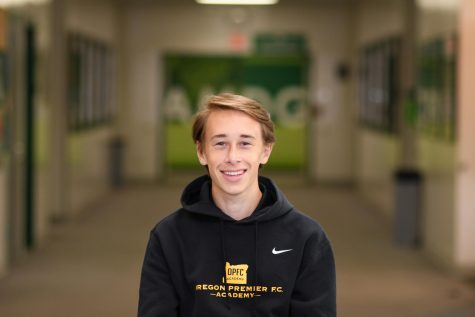 Henry Hess, Staff Writer
Hello my name is Henry Hess. I am a senior at Jesuit High School. I was born in Boston, Massachusetts and have lived in Portland for 15 years now. I have played soccer since I was 2 years old and the sport is still my passion today. I play on the varsity team here at Jesuit and play for a club team called Oregon Premier Football Club. In my free time, I like to make and watch films, ski and travel with my family. I am an intern for my dad's company, Jumpturn Consulting. I live with my dad, John, my mom, Jennifer, my sister, Adelaide, and my black lab, Gordie. My sister is a freshman at Northwest Academy. I am taking Journalism this year to improve my writing skills and write and research about current events and sports.