RECAP: Men On Boats has Audience River-ted.
The Jesuit Drama Department premiered it's production of Men On Boats through December 2-5, running four total productions to an in person audience.
Men On Boats is "a satirical comedy about the 10 men who were on a journey founded by the government down the Colorado river to explore the Grand Canyon," said junior and actress Abril Miranda Parra.
The show followed a new method of storytelling, using "diverse, non-men actors in order to give opportunities to young people who were not often represented in white, heterosexual, cis-gendered dominated productions," Parra said.
Work on the show started weeks beforehand, with tech theater students and volunteers building the set of the Grand Canyon.
"The set took a lot of work, but I'm really happy how it turned out," sophomore and tech theater student Bennett Ptak said.
The show involved 10 cast members, and involved dozens of tech theater students and volunteers. Sophomore Amelia Loop worked as Front of House, managing volunteer ushers and helping the audience.
"So I worked in Front of House, which involved sort of managing the ushers and helping the audience with seating and any questions they had," Loop said.
The production was a smashing success, receiving excellent reviews and being a favorite among students and the audience.
"It was a great show and experience. I'm really happy that I was able to work on it with everyone else," Ptak said.
About the Contributor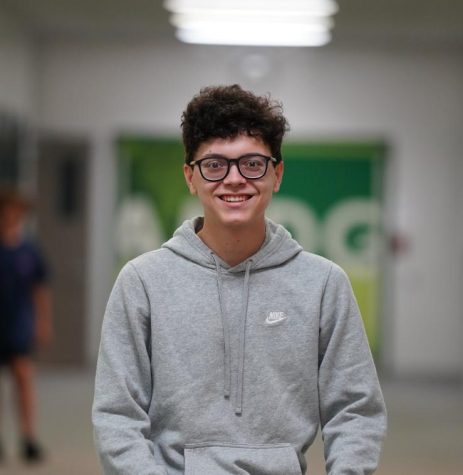 David Reynaud, Staff Writer
A senior at Jesuit High School,
David Reynaud
strives to document the overlooked students at Jesuit. His writing focuses on history, drama, and more. In addition to working at the Jesuit Chronicle, is a member of Jesuit's Chess Team. His favorite media outlets are
Vice, The New York Times, Vox, and the Jesuit Chronicle
. David spends his free time reading, playing games with friends, and listening to podcasts. David hopes to improve his writing skills, and major in Education at University of Oregon, and pursue a career in teaching.