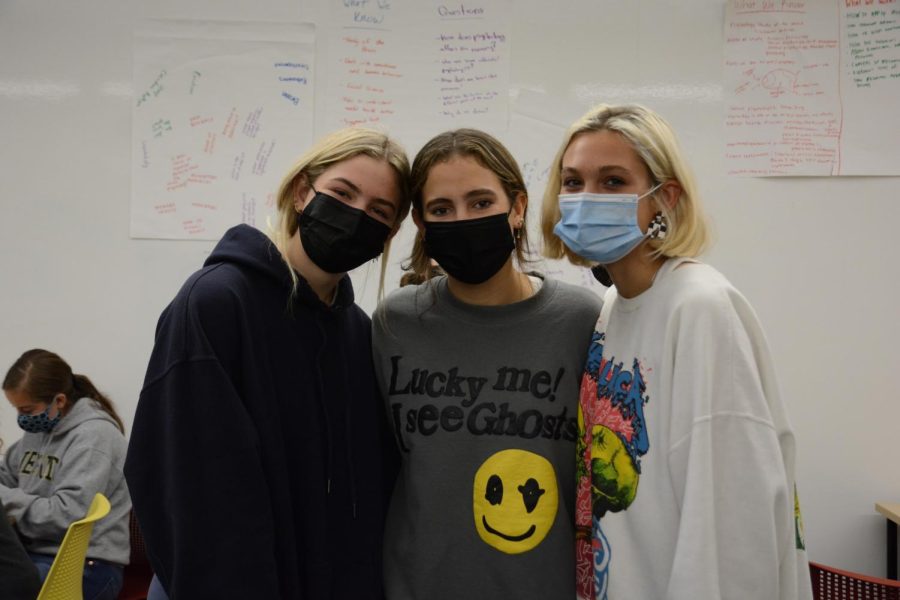 Women in Sports Club Focuses on Empowerment and Equity
December 18, 2021
Earlier this month, the women in sports club delivered a presentation outlining the differences between the men's and women's locker rooms, prompting a discussion of equity in Jesuit sports. 
The women in sports club was created this year by juniors Tessa Randall, Avery Edwards, and Mason Young. Randall first discussed the idea of the women in sports club with recent graduate Lucy Menendez two years ago, but due to COVID-19 pandemic shifting school to online, the creation of the club was put on hold. After returning to in-person learning with the hope of creating the club, Randall teamed up with classmates Avery Edwards and Mason Young to bring the idea to reality. The 3 lacrosse players then asked Ms.Blumhardt, Jesuit's Women's Varsity Lacrosse Coach, History teacher, and Learning Difference Support, to moderate the club for them. 
Ms. Blumhardt specified the club's goals and objectives. 
"Our main objective at the club is to empower each other as females but also increase the attendance and awareness of female events and sports here at Jesuit high school," Ms. Blumhardt said.
Women empowerment is a large component of the women in sports club. The club helps all women feel supported and cared for at Jesuit High School.
"Our women's volleyball and our women's soccer teams are some of the best in the nation, how do we get more students out there to cheer them on? " Blumhardt said. 
The club also talks about female sports on a larger scale, discussing inequities in topics such as the United States Women's Soccer Team and the women's NCAA lack of equipment during March Madness.
 They also discuss what it means to be a female athlete and how it differs from being categorized as a male athlete.