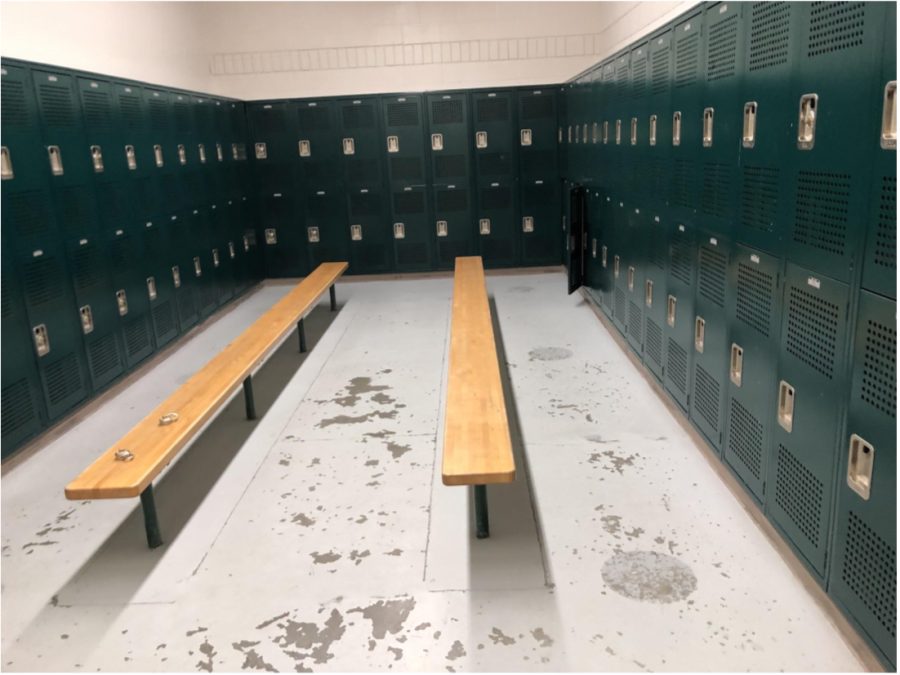 Locker Room Concerns
December 18, 2021
Recently, the club has been in the spotlight after a powerful presentation was delivered during a club meeting. In an October club meeting, Tessa Randall, Avery Edwards, and Mason Young hosted a workshop in which they presented a slideshow illustrating the differences between the men's and women's locker rooms. 
Tessa Randall spoke on how the 3 leaders first recognized the need for equity in the women's locker room. 
"A female friend of mine was giving a tour during the beginning of the school year and went through the men's locker room," Randall said. "After seeing it, she was telling us about how different it looked from our locker room.  She saw differences with the floor mats, bathroom stalls, painted walls and lockers, and the empowering quotes and words on the walls. We couldn't believe it as we had always assumed that the men's and women's locker rooms were the same. We also realized that there was an apparent safety issue. The men's locker room had traction mats covering the majority of the floors while we had none."
They then opened it up to a further discussion where club members voiced their opinions on how the matter made them feel, possible solutions, and how we can work together to help make our school a better place.