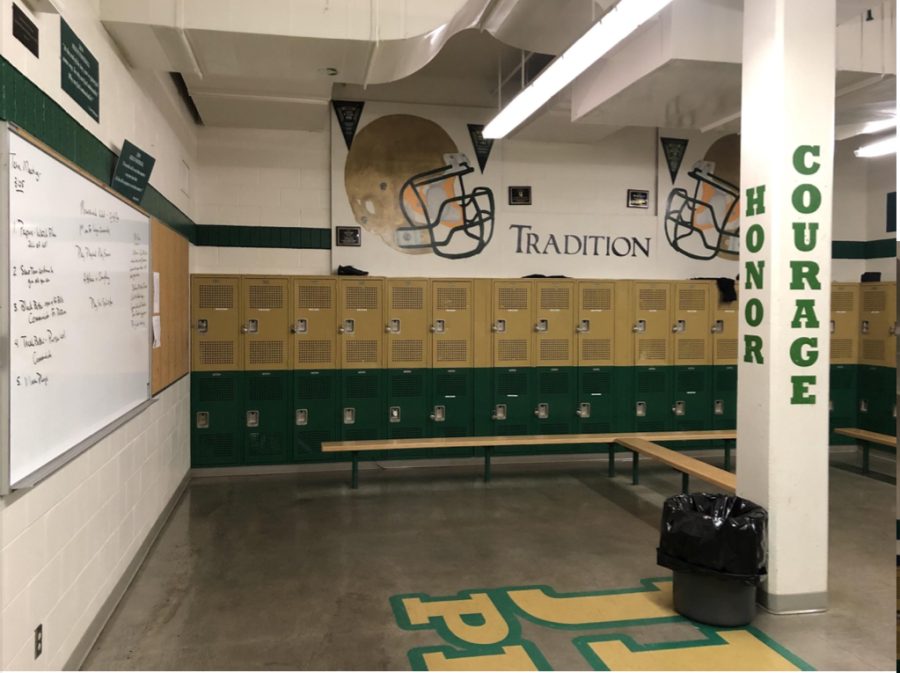 Locker Room Investigation
December 16, 2021
With the help of my fellow journalist Noelle Furnanz, I decided to check out the quality of the men's locker room while she inspected the women's side. What I found seemed to corroborate the findings by the leaders of the women in sports club. In the men's main locker room, there are two different colors of lockers alternating in either green or gold. The most eye-popping feature in the locker room was the implementation of posters and quotes. When I walked into the football locker room, I already felt the unique touch the football team put into their room. Their walls included an inspirational quote from the past 20 years and numerous art graphics on the walls. 
In comparison, Furnanz highlighted the quality of the women's locker room floors and decorations. 
"The women's locker room floors are pretty scuffed up, but they recently put down mats to protect the floors and athletes. There are two team rooms, neither decorated or painted any special color," said Furnanz.