Jesuit's First Ever Winter Carnival
On January 21, Jesuit's student government held its first ever Winter Carnival in the Holman Student Union.
The Carnival, replacing this year's Winter Informal dance, featured games, a raffle, fun prizes, and free food and drinks.
Approximately 250 students attended between 2 pm and 4 pm to enjoy foosball, ax throwing, bingo, music, Italian soda, and hot cocoa. Game winners got to pick from an exciting array of prizes including Squishmallows and Dutch Bros gift cards.
"Because there were no Friday night basketball games for us to hold the winter dance after, the opportunity to adjust our plans and try something new opened up," Activities Director Dr. Exley said. "This was a new experience. It was something where people could go by themselves and hang out, meet friends, or go in smaller groups and not feel the traditional pressures of a dance."
If students are interested, the Winter Carnival could become an annual event at Jesuit, although possibly on a smaller scale. "It all comes down to what the students want," Dr. Exley said. "If that's something that they want to do, then I don't see why it wouldn't become an annual thing."
Students should let Dr. Exley and student government know if they'd enjoy attending future carnivals or similar events.
"I really enjoyed the carnival," junior Sara Omer said. "I'd like to have another one if we could, but maybe not in place of a dance."
The Winter Carnival would likely not take the place of a dance in future years, but rather accompany it for students less interested in school dances.
Junior Brynn Ensminger was on the planning committee for the Carnival.
"I would definitely plan another carnival again!" Ensmiger said. "I am hoping to do something similar in the spring outside once it is a little warmer out. It would have a similar concept and be just as fun!"
About the Contributor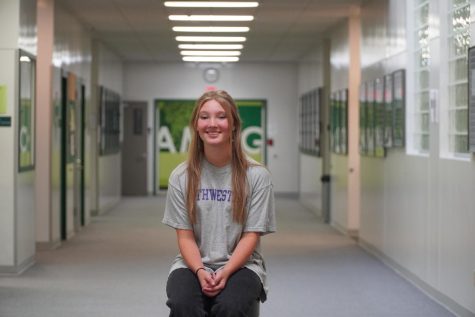 Kelsey Jones, Editor in Chief
A senior at Jesuit High School, Kelsey Jones is a writer and editor for
The Jesuit Chronicle
. She
is excited to pursue her love for writing and news through her involvement in media studies this
year. Although this is her second year participating in Jesuit's media program, Kelsey first
discovered her passion for journalism working as a writer and editor for her middle school's
newspaper,
The Panther Press
. Since then, she has
continued to cultivate her love for writing
through Jesuit's English program as well as writing for fun in her free time. Her writing focuses
on current events and issues, social justice, education, sports, and the arts. Outside of the
classroom, Kelsey is an enthusiastic sports fan as well as an avid reader. She enjoys playing
lacrosse, watching movies, and spending time with her friends, family, and dog.