Wordle: The New Captivating Word Game
A new word guessing game is piquing students' interest: Wordle.
A five-letter guessing game in which the player guesses the word and slowly eliminates letters until a letter either turns green, yellow, or gray. Green indicates that the letter is correct and in the right spot. A yellow letter indicates that the letter is in the word but not in the right spot. A gray box tells players that the letter is not in play for the word they're guessing.
Jesuit students have offered high marks to the game.
"I think it's a great game," senior Noelle Furnanz said. "I wish they had it more than one day. I don't think it's distracting because I'll make two guesses and then I will let it marinate."
Many other word games have been created off Wordle that have unlimited words. For example: Byrdle.
Although the game is popular among students, teachers are not quite informed on the effects of the trend.
"I know nothing about Wordle," Dan Falkner, English, Photography, and journalism teacher said.  "Two of my students really enjoy it in [Journalism] class and it appears that they use letters and letters can be important to language which evidently helps their writing."
Overall, the mystery of Wordle is unfolding but one fact is for certain, said senior J.J. Gray.
"[Wordle is a] super fun game," Gray said. "[It] turns your brain on and gets you excited about school. I think if you do it during class then some teachers don't like it [Wordle] but I think it helps your learning. Wordle makes you think about words, kind of like membean. Maybe teachers should have students do Wordle every day."
"Wordle is not an alternative to Membean," says Falkner.
About the Writers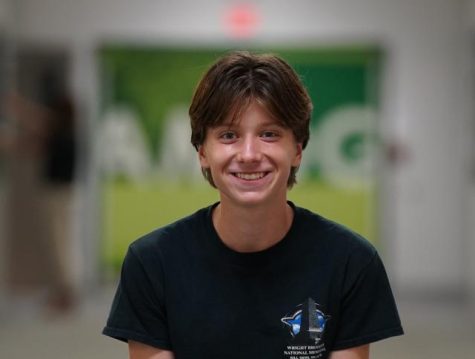 Gus Clevenger, Staff Writer
The power of storytelling is used to inspire and make people think more deeply and thoughtfully
about what was presented to them. To Gus Clevenger, a senior at Jesuit high school,
storytelling is at the forefront of his life, through seeking out new adventures and finding creative
ways to describe the world around him. As a young kid, Gus was surrounded with art and
writing and never saw himself doing much of anything else. Through listening to his dad make
up crazy stories about made up characters, to walking around OHSU and sitting through
interviews of dental students with his mom, storytelling was always there. This will be Gus's
second year as an editor and writer for the Jesuit Chronicle. In his first year as a Journalism
Student, he learned the fundamentals of Indesign as well as explored topics ranging from the
Jesuit administrative policies to food writing. Gus enjoys writing opinions , sharing different
perspectives, and connecting people through stories. He hopes to continue discovering what he
loves to write about as well as continue to put passion into his work to connect the Jesuit
community through stories and discussion. In his free time, Gus enjoys running, cooking,
drawing, going on long walks, and being with family.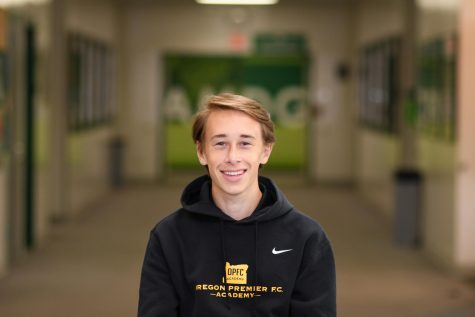 Henry Hess, Staff Writer
Hello my name is Henry Hess. I am a senior at Jesuit High School. I was born in Boston, Massachusetts and have lived in Portland for 15 years now. I have played soccer since I was 2 years old and the sport is still my passion today. I play on the varsity team here at Jesuit and play for a club team called Oregon Premier Football Club. In my free time, I like to make and watch films, ski and travel with my family. I am an intern for my dad's company, Jumpturn Consulting. I live with my dad, John, my mom, Jennifer, my sister, Adelaide, and my black lab, Gordie. My sister is a freshman at Northwest Academy. I am taking Journalism this year to improve my writing skills and write and research about current events and sports.