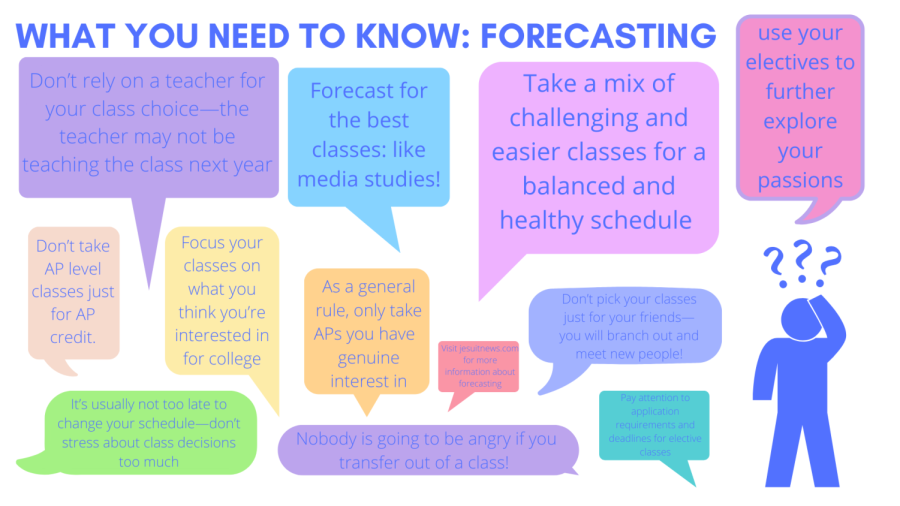 What You Need to Know About Forecasting
Welcome to the Jesuit Chronicle's forecasting page. On this page you will find everything you need to know for a successful 2022 forecasting experience: class specific advice, FAQ, and insider tips from students well versed in the forecasting experience.
While many of the basic mechanics of the forecasting process remain the same regardless of class, each class has different scheduling availability based on seniority, elective space, and other scheduling logistics. For more information specific to your class, scroll to your class name in the article.