Men's Volleyball Tournament Recap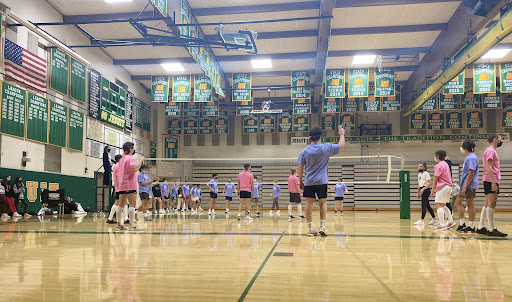 On February 12, 2022, student government held a men's volleyball tournament for all-male identifying students at Jesuit. 
Similar to the annual women's flag football tournament, participants were split into teams based on grade level. Due to the large number of senior class participants, there were three senior teams. 
Teams faced off in one set to 25 points, double elimination, aiming to make it to the finals and take it all.
After the preliminary matches, the juniors moved on to the semifinals to play the sophomores, and senior team 1 advanced to play senior team 3.
The sophomores made it difficult, but the juniors pulled ahead and won the match to advance to the finals. Senior team 3 also pulled out a win to compete for the coveted title of Jesuit men's volleyball champions.
Both teams went all out, with the seniors pulling ahead early in the game in a 10-2 lead. It was a close match, but the juniors managed to make a comeback to beat senior team number 3 in the finals, bringing home a win for the class of 2023.
About the Contributor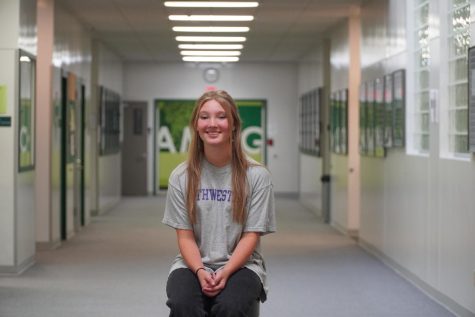 Kelsey Jones, Editor in Chief
A senior at Jesuit High School, Kelsey Jones is a writer and editor for
The Jesuit Chronicle
. She
is excited to pursue her love for writing and news through her involvement in media studies this
year. Although this is her second year participating in Jesuit's media program, Kelsey first
discovered her passion for journalism working as a writer and editor for her middle school's
newspaper,
The Panther Press
. Since then, she has
continued to cultivate her love for writing
through Jesuit's English program as well as writing for fun in her free time. Her writing focuses
on current events and issues, social justice, education, sports, and the arts. Outside of the
classroom, Kelsey is an enthusiastic sports fan as well as an avid reader. She enjoys playing
lacrosse, watching movies, and spending time with her friends, family, and dog.