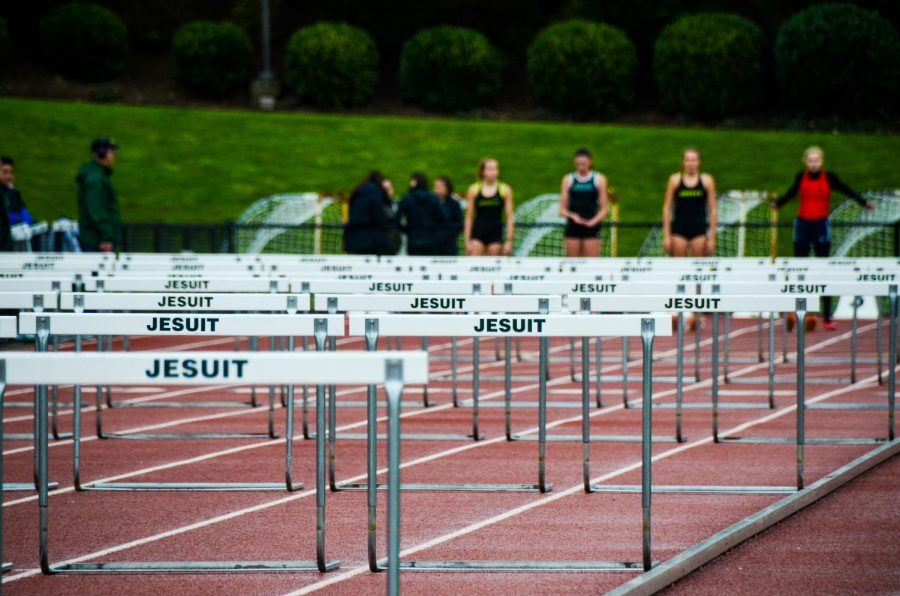 Track Running Preview
Many track events will begin in the spring sports season. A lot of the focus will be on the running aspect of track, with students competing in various running distances. They range from the 100 meter to the 3000 meter, as well as featuring hurdle events. The team will look to prepare before their Nike Twilight Relays on April 29. 
After Covid changed the 2021 season, the team is excited to be practicing and playing for a full season. Megan Cosper is one senior that emphasized her excitement to play again.
"It will feel super nice," Cosper said. "But with everything still changing, we're still a little skeptical we'll get a full season. So we make sure to practice hard everyday as if the season would be canceled." 
Cosper also has high expectations for the season.
"We should be doing super good, because we have a solid group of seniors," Cosper said. "We should also have a lot of representation in the state this year, so it should be fun."
Coach Ms. Laura Harmon is also ready to begin a new season. She described her expectations for the season. 
"I think the expectation is to see how many people we can get to the state meet," Harmon said. "We are going to try and build back that momentum that the program has had over many years."
As for the theme of the season, Harmon emphasized what the runners will be focusing on.
"The excitement of being back together is our main theme for the year," Harmon said.
The track team will watch out for Westview as the most difficult opponent in their conference.
Madison Hawkins and Marcus Johnson are two seniors that will also be key factors in the team. As one of the few senior leaders on the team, they will be crucial in winning various running events.
Cosper expressed how new runners will help the team in the new season.
"We will be a young team this year," Cosper said. "We are hoping that seniors and the younger players can make an impact."
Harmon also talked about the impact that new players bring to the program. 
"The nice thing about new faces is that it builds a lot of energy in the team," Harmon said. "It keeps the upperclassmen honest, because they want to be the person competing at the state meet."