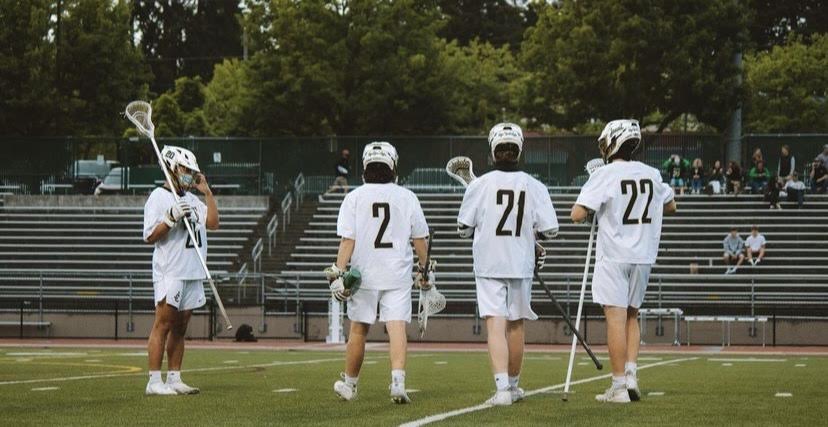 Men's Lacrosse Preview
After a tough loss last year in the state championship game, men's lacrosse is looking to do something that has never been done before in the program's history. They are looking to become state champions. 
"It's a revenge tour for us," Senior captain Ben Wimmer said.
"We want to win the program's first championship," Head coach Bill Gleason said.
The team lost many key players in the offseason. The seniors that left were described as leaders and men for others. Each one of them helped the team on different sides of the ball so new players are going to have to set up.
"The seniors last year left a great impact," Gleason said. 
The players tasked with picking up what the seniors left are seniors Ben Wimmer, Matthew Rincon, Michael Rincon, Tatum Lewis, and Bennet Smith, and Jake Viteznik.  These players have been in the program for four years and are ready to lead the team. 
"I believe we have the guys to do it and they will rise to the occasion" Gleason said.
Bill Gleason has added some fire power to the coaching staff. He brought in coach Dan Mckiney to coach the defense. Mckiney is a Georgetown graduate and is the perfect coach to help the team become a defensive leader. 
The team is focused on the idea of a team not an individual. Each one of their players and coaches know in order to win they have to do it together not individually.
"We want to be men for others and serve each other," Gleason said.
Last year, Jesuit lost to Lakeridge in the final and they realize if they want to win it is going to have to go through Lakeridge. 
"They are the reigning champs, they are the guys to beat," Gleason said.
The team is also counting on other guys to step up. Sophomore Brady Smith will be playing goalie this year. This will be his first year on varsity and he is ready to step up.
"Brady is going to be big for us this year, we are counting on him to lead us, and I know he will," Wimmer said.