Free-range chickens to roam Jesuit's campus during "green month"
With "green month" fast approaching, Jesuit's Green Team has a few surprises in store for the community. After the success of Ms. Cope's beloved therapy dogs (Neutrino, Freely, and Wonton) on campus, Green Team recently revealed that they will be bringing 30 free-range chickens to campus for green month.
Currently, 15 of the 30 chickens have been named: Strips, Tenders, Nuggets, Wings, Fried, Filet, Sandwich, Burger, Noodle, Parmesan, Ranch, Honey Mustard, Barbecue, Buffalo, and Aioli. 
The names of the remaining 15 chickens will be decided through a fundraiser by Green Team. The highest donors will have the opportunity to name a chicken after themselves. 
"These chickens are really going to help Green Team with sustainability efforts both directly and indirectly," Green Team leader Stella Anastasakis said. "By donating to Green Team's green month fundraiser, Jesuit community members will be recognized and honored by having a chicken named after them.
When they aren't busy bringing in donations, the chickens will bolster the school lunch program–no, not by being eaten. 
In an exciting addition to the existing lunch menu, students can choose from a variety of fresh, free range egg dishes, including but not limited to scrambled eggs, poached eggs, deviled eggs, and omelets (Thursdays only). 
"I personally am really excited about this new addition to the Jesuit campus," senior Ellie Gianola said. "I know we've had issues with supply chains and the food in the cafeteria hasn't always been enough to feed all the students. I think that these eggs will help combat that problem."
But the chickens will have another impact on lunch. Rather than wiping down tables at the end of the period, students with a lunch jug must assist with the daily feeding of the flock while those with after-school and Saturday jugs will clean the coop out bi-weekly.
Furthermore, the chickens will contribute to classroom learning. The environmental science and biology classes will have the opportunity to conduct lessons around the chickens, using them for studies on animals and their environmental impacts.
"We are eagerly awaiting the arrival of Jesuit's new chickens," biology and environmental science teacher Ms. Humm said. "In April we are really going to be able to dive into the details of animal life better than we have been able to before thanks to the ability to study these chickens in person. It will be so interesting to see how the chickens affect the other plant and animal life on Jesuit's campus."
Finally, select chickens will be available alongside Neutrino and Freely to check out and take to class. As of right now, Nuggets, Aioli, and Parmesan have completed the necessary behavioral assessments and will be available to bring to classes as soon as April 4.
"I've always been the kind of person who enjoys the company of flightless birds, especially chickens and ducks," sophomore Kekoa Dowsett said. "I honestly think that having a chicken present in the classroom would be so cathartic. Having a producer of sustenance and such beautiful little creatures in the classroom—I get emotional just thinking about it—would be a really powerful experience."
The unexpected addition of chickens to our Jesuit community is very exciting. We hope all students will receive the chickens with open arms and make sure to close the gates behind them whenever they leave campus. Have a fantastic April 1st, especially if you believed this.
About the Contributors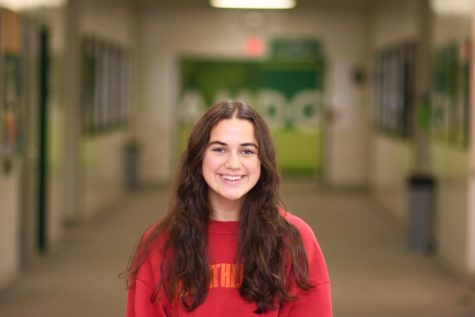 Adriana Bobenrieth, Editor
Embarking on her first year in journalism, Jesuit senior Adriana Bobenrieth is super excited to take Jesuit by storm. As a heavily involved member in all things Jesuit theatre, Adriana is ecstatic to be covering the goings on of the school's drama program this school year. In addition to arts and theatre coverage, Adriana is interested in exploring some of the less talked about aspects of Jesuit student life, and is hoping to connect students by covering their shared experiences. She also hopes to write about topics such as current events, politics, and opinion pieces. Beyond the Moyer stage, you can often find Adriana working her job at a local Portland smoothie shop, paddle boarding, surfing, playing guitar, or trying the latest salt and straw flavors with her friends. A few of Adriana's current favorite salt and straw flavors include Birthday Cake & Blackberries, Maple & Bacon Streusel, and Smile: Words and Pictures. At home, Adriana consumes an ungodly amount of survivor, experiments with new healthy recipes in her kitchen, and loves to play with her labradoodle Dobby. She is stoked to be exploring her passions more deeply and sharing them with others through journalism this year.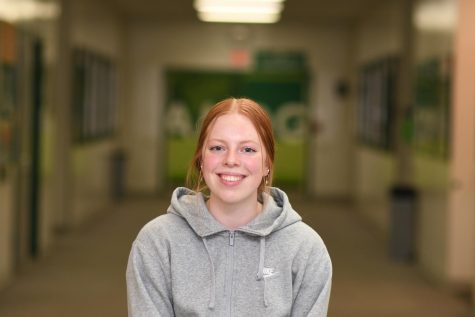 Sophie Schmidt, Staff Writer
As a first-year journalist, Sophie Schmidt is excited to learn about all things interviewing, investigating, and writing. She hopes the lessons that she learned in her fifth grade newspaper elective (in which they printed the school 'newspaper' on bright white printer paper) will contribute to her journalistic success this year. A senior at Jesuit high school, Sophie is passionate about social justice issues, primarily climate justice. This fuels her role as a Green Team leader at Jesuit. She hopes to continue her learning and activism about social justice at the Jesuit Chronicle. Sophie spends most of her time rowing on the Willamette river with her club team which gives her a special appreciation for the days she uses to binge-watch Netflix. She also loves to read and spend time in the beautiful Oregon outdoors, especially if she's next to a body of water. An avid traveler and tryer of new things, Sophie hopes these qualities will help her in seeking out the best stories for the Jesuit community. While she writes her articles this year, you can expect that Sophie will simultaneously be trying to get her one year-old dog to curl up in her lap.