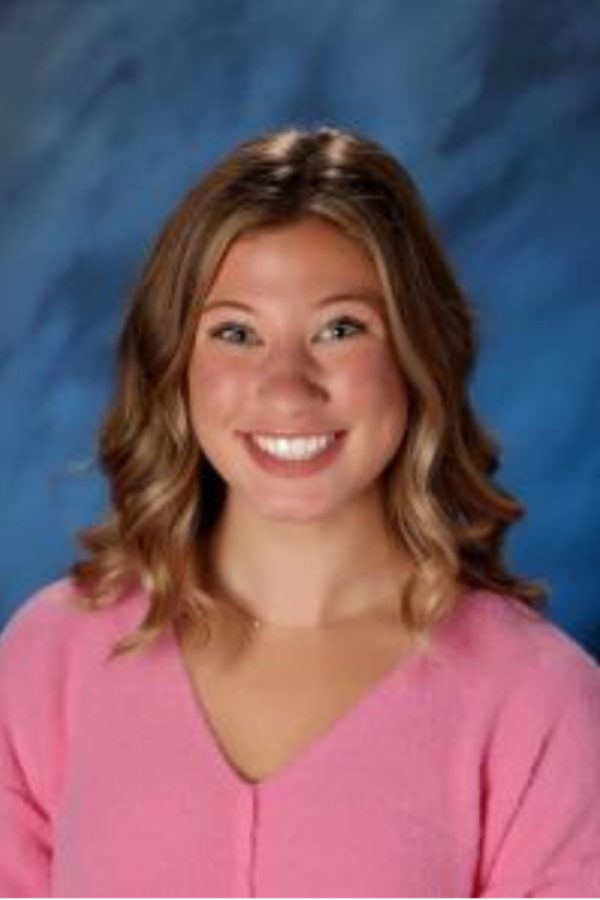 Catie Dice
Catie Dice has been a member of student government for the past two years. She runs for the cross country and track teams and started a club at Jesuit. Her main priority is enhancing the Jesuit community through spirit and excitement. 
"I want to bring the spirit, happiness, and pride in Jesuit from the encounter to everyday life at Jesuit," said Dice.
CANDIDATE'S STATEMENT
Hey Jesuit! I am Catie Dice and I am thrilled to be running for ASB President! My biggest goal is to make Jesuit a place you are excited to be everyday. I hope we can all learn, explore, and have fun together at school. I am dedicated to planning events and activities that are inspiring and convenient for all of our busy schedules. After spending two years on Student Government, I learned the importance of balance between listening and advocacy through supporting my peers and communicating with administrators. I promise to be an empathetic listener and a passionate advocate for all classes. I hope to create an environment where we can be proud of what makes each one of us unique and celebrate the spirit that brings us together. I am qualified to be your ASB President because I am hard working, energetic, and committed to serving our community and giving everyone the best year yet.
HOW WOULD YOU BALANCE THE NEEDS OF THE STUDENTS AND THE INSTITUTION?
I will listen to your concerns and hopes and use my strong communication skills and creative problem solving to get the best results. I will be a bridge between the students and administrators to accomplish our shared goals. I will champion your ideas while respecting the values of the institution.
HOW WOULD YOU PROMOTE SCHOOL SPIRIT AND COMMUNITY AT JESUIT?
I will promote school spirit by increasing awareness and excitement about everything going on in our diverse community. I will publicize and celebrate all of your events and accomplishments on Instagram, at assemblies, and in the halls. I will plan events that are accommodating for all students where everyone feels welcome and appreciated. Together, we will develop an atmosphere that champions our efforts and celebrates our wide range of passions.
WHAT DO YOU BELIEVE IS THE MOST SIGNIFICANT ISSUE THAT THE STUDENT GOVERNMENT SHOULD ADDRESS?
My major goal for next year is evolving flex periods. We are a student body of unique and busy individuals, so maximizing students' time is essential. I will create efficient flex period schedules that benefit the needs of the students by giving us time to relax and eat with friends and catch up on work, but also making sure we have clear time to unite together as a community for fun and engaging assemblies.
HOW SHOULD A STUDENT LEADER RESPOND IF A STUDENT GOVERNMENT RECOMMENDATION IS NOT ADOPTED BY THE SCHOOL?
An idea not being adopted is an opportunity to reevaluate our goals and plan. I will continue to brainstorm and manage ideas in a more effective way. I will also engage clearly with the administration to learn their point of view, and then pass that on to students so they can understand too. I promise to listen to and respect all school policies while persevering with grace to ensure the student body is represented.