Weekly Spring Sports Recap: April 4-10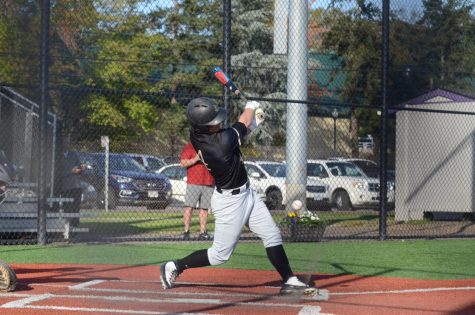 Men's Lacrosse
Jesuit won their sole contest 14-2 vs Lakeridge high school last saturday. The Crusaders were led by sophomore Porter Malkiel and junior Jack Duncan Bloom who both notched 4 goals. They next face Lake Oswego. 
All goalscorers from the game vs Lakeridge below:
SOPH P. Malkiel– 4 goals
JR J. Duncan Bloom– 4 goals
SR B. Smith– 2 goals
JR G. Pope– 1 goals
JR B. Lewis– 1 goal
SR M. Rincon– 1 goal
SOPH C. Buck– 1 goal
Women's Lacrosse
Last Wednesday the women's lacrosse team narrowly beat out rivals West Linn 10-9. The team was led by juniors Sophie Pitelli who had 2 goals and Piper Daskalos who had 3 goals. The Crusaders followed up that impressive win with another tough win over Lincoln. Jesuit won 13-8 behind notable performances from freshman Quinn Handley who had 3 goals and Daskalos with 3 of her own. Those wins put Jesuit at 7-0 on the season, with their next matchup versus Newberg at 6pm, Wednesday night. 
Baseball
On Monday, the Crusaders looked to rebound from a 5-9 loss to Central Catholic against Sunset. It wasn't in the cards for the Green and Gold as they lost the opening game of their league series versus Sunset 1-5. Jesuit bounced back to win Wednesday and Thursday with back to back 10-0 wins. 
Up next: Jesuit faces Southridge next week Monday away, Wednesday at home and again Thursday away as they look to build some momentum in league play. 
Softball
Jesuit continued it's winning start to the season on Monday where the Crusaders faced a tough squad out of Sheldon. The Saders won the game 5-4 and continued the form a few days later when they handled West Linn winning 7-0 at home. 
Up next: the Crusaders is a three day game week with non-league ties versus Tigard and McMinville on Monday and Wednesday, and then open up league play against Southridge on Thursday. 
Men's Track and Field
Jesuit men's and women's track and field teams absolutely dominated at home Wednesday afternoon. Some standout times from the contest are below via ()
100M: SR Marcus Johnson (11.13)
200M: SR Marcus Johnson (23.08)
400M: FR Coen Strub (53.14)
800M: SR Dominic Ricci (1:57.57)
4x400M: L. Lagesen, M. Johnson, C. Strub, M. Baricevic (3:39.42)
Shot Put: JR Coleman Lux (46'6.75)
High Jump: SR Xavier Martin (5'10)
Triple Jump: SOPH T. Curvy (39'4)
Women's Track and Field
100M: SR Megan Cosper (12.95)
200M: SR Madison Hawkins (26.57)
100M Hurdles: JR Catie Dice (18.51)
1500M: SOPH Liliana Hudnut (5:06.22)
Javelin: SR Elizabeth Schoen (101'11)
Pole Vault: SOPH Elle Genor (7'0)
Triple Jump: SOPH Madelyn Crace (32'11)
Men's Tennis 
Jesuit faced off again Beaverton this past week winning their matches 7-1. The Crusader's #1 player, Siddarth Chava lost to Beaverton's #1 in a matchup that could have gone both ways. Jesuit attempts to keep their winning streak going in a big contest versus Sunset, April 13 on the Apollos' homecourt. 
Women's Tennis
The women's team started their season with a swift 8-0 win against Beaverton. The team followed the impressive performance with another 8-0 victory this time versus Lincoln. 
Men's Golf
Currently joint-first placed in the Metro League, the Crusaders placed second in their contest against Sunset, Beaverton and Westview on thunderous day at Quail Valley. The Crusaders will come up against those same schools next Monday at Forest Hills Golf Club. 
Scores below:
SR M. Eastman– 73
SR E. Krause– 76
JR M. Kang– 80
FR J. Harrington– 80
SOPH M. Zimmerman– 83
Over the weekend, the Crusaders places second to Summit High School by one stroke. 
Scores below:
SR M. Eastman– 73
FR J. Ulrich– 75
SOPH M. Zimmerman– 76
FR J. Harrington– 79
SR E. Krause– 83
Women's Golf
Jesuit's women's golf team won at Quail Valley last week in Banks, OR versus Mountainside, Sunset, Southridge and Westview. 
Scores below:
SR B. Milne– 75
JR A. Poulin– 76
FR K. Lee– 77
JR Q. Burke– 87
SR Z. Park– 92
About the Contributor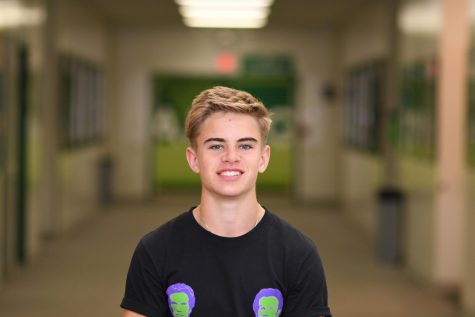 Spencer Carle, Staff Writer
Spencer Carle is a first year writer for the Jesuit Chronicle. As a member of the class of 2022, Spencer decided to take Journalism primarily because of his uncle Neil, who studied journalism at the University of Oregon and is now an anchor on the late night show: SportCenter on ESPN. Spencer has a true passion for sports, especially soccer, and has committed to play collegiate la at the D1 level at Gonzaga University. One of his essential inspirations for sports journalism is watching early morning soccer analysts on NBC and Sky Sports. His first experience with journalism was as a junior taking the Broadcast Journalism class, where he learnt how to commentate live sports, conduct interviews and display videography skills. This year, Spencer hopes to learn the fundamentals of journalism, and primarily focus on covering the school's Varsity games and pursue stories tied with the sports programs. In addition to writing about sports this year, Spencer would love to write about problems students face at Jesuit, mental health, food and fashion. Outside of the classroom, Spencer is one of the captains for the men's soccer team, a cook, an avid traveler and loves to spend time with his friends and family. A fun fact about him is that he lived in London and Amsterdam between ages six to ten.