Education as Empowerment: Sexual Assault Awareness Month
April holds the title of Sexual Assault Awareness Month (SAAM), a month dedicated to bringing awareness to sexual assault and uplifting the voices of survivors. 
Jesuit is home to the club SAFER (Students Active for Ending Rape) led by seniors Zoe Park and Eliza Collins, as well as junior Quinn Burke. 
"SAFER has presentations and discussions on different sexual assault topics," Park said. "We like to focus on specific cases to help us better understand sexual assault."
Fellow leader, Eliza Collins, expands on the club's goals of education and empowerment. 
"We work toward empowerment, not just education," Collins said. "At Jesuit, we work with education and awareness within our community. We get empowerment through education, so we focus on informing people of their rights."
The Jesuit Student Handbook clarifies for students what sexual assault is, ensuring that students are aware of what behavior is appropriate. 
"Sexual Harassment refers specifically to unwanted sexual advances, requests for sexual favors and other unwelcome verbal or physical sexually-oriented advances or conduct by a person toward another person."
The Student Handbook also shows support for survivors and how Jesuit works to prevent sexual assault, as well as seek justice for survivors. 
"[Survivors] should reach out to a counselor, teacher, Vice Principals, or any other school authority. The incident will be forwarded to the Vice Principals and investigated further. To the extent possible, such reports will be treated as confidential."
Park reiterates that sexual assault includes much more than just rape, as outlined in the Handbook, something she wishes more people knew about sexual assault. 
"I want students to gain a nuanced understanding of sexual assault this month," Park said. "It's not just rape— sexual assault takes form in so many ways such as harassment and catcalling. Sexual assault can happen anywhere and to anyone, no matter their gender."
Burke touches on another main goal of SAFER, a goal shared with SAAM: to reduce stigma surrounding sexual assault. 
"Working to destignmatize sexual assault, especially the word 'rape', is one of SAFER's main goals," Burke said. "We think it's really important to be able to talk about these things in order to seek justice."
Expanding on Burke's hopes for a more open conversation surrounding sexual assault, Collins shares how open conversation is a path to decrease sexual assault. 
"The only way we can decrease sexual assault and eradicate this issue is by being able to talk about it and implement systems that help prevent sexual assault," Collins said. "If we aren't talking about it, and kids aren't educated on sexual assault from an early age, nothing is going to get better."
Park hopes for the month of April to be a safer space to have open conversations on sexual assault.
"There isn't a lot of conversation about sexual assault becuase it's seen as 'taboo', but having a month dedicated to the topic will bring up conversation that needs to happen," Park said. "I think we should always be comfortable having conversations about sexual assault, but SAAM offers a month where we can really focus on it."
About the Contributors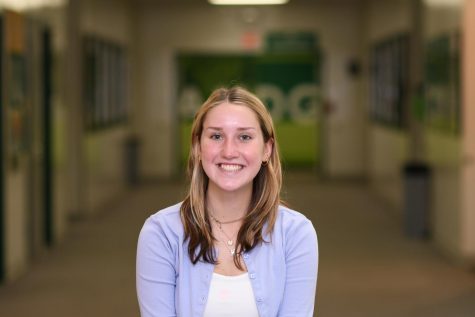 Noelle Furnanz, Editor
Noelle is a senior taking journalism for the first time. She plays soccer year-round while engaging in other activities including Social Justice Union, DEI planning, the Jesuit ambassador program, and mock trial. As a leader of Social Justice Union, Noelle enjoys spreading awareness on social justice issues and providing students with tools to get involved in change. She uses her passion for social justice to help coordinate events through the DEI office, including planning assemblies and community engagement. She is also passionate about mock trial to help her future career goals and learn more about the legal system. Following that path, she plans to study criminal justice and possibly attend law school. At school she enjoys humanities courses including History and English. Outside of her extracurriculars, Noelle loves to enjoy the outdoors with friends and family by going on hikes, swimming, and running. She loves living in the Pacific Northwest as it provides great opportunities to get outdoors. She also enjoys listening to a variety of musical genres including R&B, psychedelic rock, and alternative from artists such as Still Woozy, SZA, the Beatles, Jack Johnson, and the Wallows.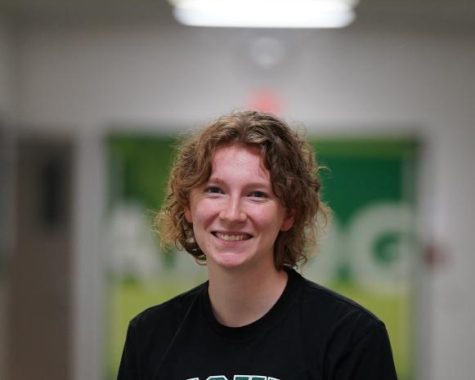 Caitlin Thomas, Staff Writer & Photography Editor
Curious, driven, and open-minded, Caitlin Thomas is an active member of the Jesuit community. She is involved in student government, women in sports club, and the ambassador program. Caitlin developed her interest in media taking photography class her junior year. She enjoys unique projects like fashion photography, senior photos, and focusing on capturing a subject's personality in her pictures. You'll find her with her camera at many Jesuit events capturing the unique, diverse community. Thrust into the spotlight, Caitlin interviewed 4 Jesuit students dressed as bananas at the Homecoming Football game while filling in for a sideline announcer at the last minute. This chance interaction launched her excitement in discovering passions in journalism and JCTV. She plans on reporting current events and Jesuit student interests. Caitlin loves being involved at Jesuit and in the greater Portland community, volunteering at Blanchet House and co-founding the non-profit Handle With Care PDX. Outside of school, she enjoys reading, working out, and traveling. She also enjoys exploring Portland's thrift stores and vegetarian restaurants.