How to Prepare for AP Exams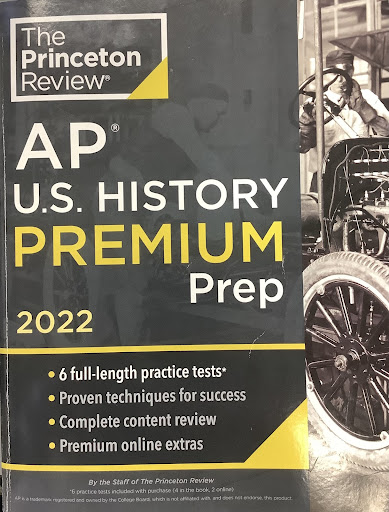 Students in Advanced Placement (AP) classes spend the year learning and preparing for the AP Exams, a comprehensive test put on by the college board to test students' understanding of the course material.
AP exams are right around the corner for the students in the 17 AP classes Jesuit High School offers, taking place between May 2, 2022 and May 13, 2022.
Students taking the exam can earn scores from one to five, with one being the lowest score and five being the highest. Students must earn at least a three to pass the exam and become eligible for college credit.
Beyond a different scoring system, AP exams also have harder questions. According to the college board, in the majority of courses, in order to earn a five, students must score about a 70% or higher.
But how can students prepare themselves to attain a passing score?
Many teachers at Jesuit emphasize the importance of reviewing the material from past exams. 
AP U.S. History and World History teacher, Mr. Klausenburger, highly recommends using past exams to better understand the test.
"As I say to my students, 'past is prologue'," Klausenburger said. "The more exams you look at, the more apt you are to see what the college board has done, and that typically will forecast what the college board will do."
Similarly, math teacher, Mr. Skokan, recommends preparing for the exam by taking practice tests. 
"I try to have my class start practicing AP exams for many reasons: so you get familiar with the format, and the way they phrase and ask questions," Skokan said.
Past exam questions can be found on the College Board Website.
Another highly recommended form of studying for any test, including AP exams, is taking notes.
"Always always always take notes, even if they're not notes you're going to keep," Biology teacher Dr. Shamieh said. "When you're reading or reviewing, always make sure you're writing stuff down."
Additionally, time management is a vital skill when preparing for AP exams. Honors and AP Chemistry teacher, Mr. Feebeck, noted the importance of extended understanding rather than cramming just before the exam.
"Pacing is probably the biggest thing," Feebeck said. "It's always going to be in a student's best interest to try to keep up with the material as the year goes on as opposed to trying to cram at the last minute. There's definitely a point where you can overload there."
Adding on to Mr. Feebeck's advice, Dr. Shamieh advises students to break up their studying throughout the year.
"The biggest thing I would say is start early. Do it in small chunks at a time because your brain can only handle so much," Shamieh said.
Students should also make sure they are taking care of themselves. Eating and drinking enough as well as getting good sleep before the test is vital to making sure students have the energy and focus they need to score well.
Finally, students should be confident in their abilities.
"Have confidence that what you have done throughout the entire year is really the best preparation for the exam," Klausenburger said. "If you put a lot of time into prepping for the test already and you've followed teachers' instructions, you should do well."
About the Contributor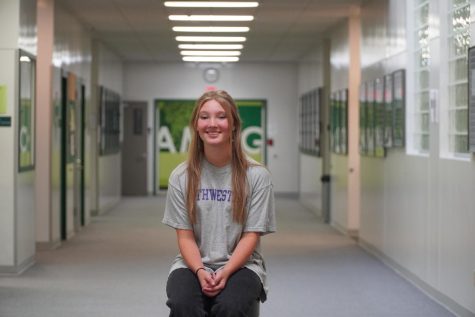 Kelsey Jones, Editor in Chief
A senior at Jesuit High School, Kelsey Jones is a writer and editor for
The Jesuit Chronicle
. She
is excited to pursue her love for writing and news through her involvement in media studies this
year. Although this is her second year participating in Jesuit's media program, Kelsey first
discovered her passion for journalism working as a writer and editor for her middle school's
newspaper,
The Panther Press
. Since then, she has
continued to cultivate her love for writing
through Jesuit's English program as well as writing for fun in her free time. Her writing focuses
on current events and issues, social justice, education, sports, and the arts. Outside of the
classroom, Kelsey is an enthusiastic sports fan as well as an avid reader. She enjoys playing
lacrosse, watching movies, and spending time with her friends, family, and dog.