Drama Club: A Peek Behind the Curtain
The Jesuit Drama Club has been one of Jesuit's longest standing clubs, running for over 28 consecutive years, with a large, active community. Hosted each Wednesday, the club has an active membership of dozens of people.
Each session lasts roughly 30 minutes, and is packed with games, presentations, and activities.
Sophomore Michael Nguyen praised how the club is run.
"Drama Club is really fun and laid back." Nguyen said. "Some other clubs are dedicated more so to doing activities in their field, but, for us, we just sit down, unwind, and talk about stuff."
Club proctor Elaine Kloser takes an active role in running the club, promoting  the club to the Jesuit Community as well as supporting the broader drama community."Drama Club is so much more than just a once-a-week meeting," Kloser said. "Drama Club does hold a meeting every Wednesday  with different activities and announcements and is open to anyone with an interest in Drama and Theater, but we also support the productions that we put on—we consider anyone who is in a show or working on a show backstage to be a part of Drama Club and the Theater Community."
"Folks who are involved in Drama Club also have an opportunity for involvement on a Regional and State level through Oregon Thespians and the International Thespian Society.  This year we have had over 100 folks attend Drama Club at some point in the year; we have had about 30 Drama Club students participate in the Regional Acting Competition; and 16 students participate in the State Drama Festival[…]competition is not really what Drama Club is about for us.  It's more about connection, community, collaboration and sharing something that we are all passionate about."
After so many years of operation, the club has formed some unique traditions. Club officer and senior Denyse Gallardo commented on some of the traditions.
"For around 8 years, we've been passing around this stuffed shrimp named 'Shmeep,'" Gallardo said."Every week, we pass it off to another student and show photos of what Schmeb's been up to."
Kloser comments on other, newer traditions that have started in recent years.
"We also have some standard weekly fare like 'BIPOC Artist of the Week' and 'Wheel Challenge' in addition to a weekly Drama game or activity," Kloser said. "Through Drama Club, DC members also participate in Saturday/ after school work parties, helping to build the sets for the plays or participate on the costume crew," said Kloser.
Drama club also hosts community building events and activities, aimed at inclusivity.
"Our biggest and most exciting tradition is our Drama Club Banquet at the end of the year.  At the banquet, underclass students present awards to the seniors and we always have teams who participate in some sort of activity that leads students to clues in order to guess next year's Theater season.  At the end of the banquet we have a big reveal of the plays and musicals we will present the following season," said Kloser.
Any student interested in joining the Drama Club can go to the weekly meetings, hosted in the Black Box Theater in the PAC.
About the Writer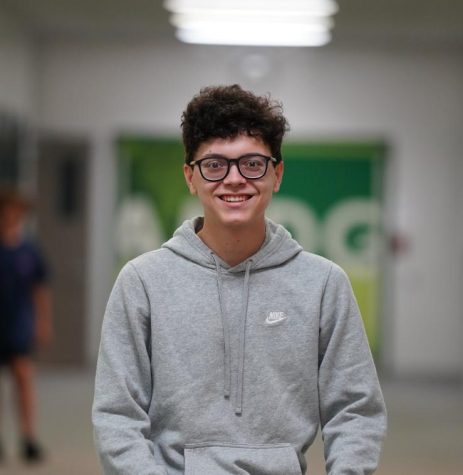 David Reynaud, Staff Writer
A senior at Jesuit High School,
David Reynaud
strives to document the overlooked students at Jesuit. His writing focuses on history, drama, and more. In addition to working at the Jesuit Chronicle, is a member of Jesuit's Chess Team. His favorite media outlets are
Vice, The New York Times, Vox, and the Jesuit Chronicle
. David spends his free time reading, playing games with friends, and listening to podcasts. David hopes to improve his writing skills, and major in Education at University of Oregon, and pursue a career in teaching.