Mr. Skokan to Leave Jesuit for 2022-2023 School Year
Many know Mr. Skokan from their math classes, as he teaches algebra and calculus to Jesuit students. Yet, what is less known is his commitment to serving part-time in the Army. This upcoming July, Mr. Skokan will be leaving until June 2023 for military education. 
When Mr. Skokan first started in the military, he was a field artillery officer.
"I would be out there with a field artillery battery firing cannons," Skokan said. "Which is what a lot of people think of regarding the Army."
Now, Mr. Skokan will be going to Fort Leavenworth in Kansas for a new opportunity called a Residence Course. He will live at the military school. At this school, he will complete his ILE, which is a course he is required to do before he can be promoted from Major to Lieutenant Colonel.
"The school will help me become a better staff officer," Skokan said. "It will also set me up to be a battalion commander if that opportunity ever arises. It makes me competitive to get that position." 
Mr. Skokan also expressed his feelings on going to Fort Leavenworth. 
"When I get to do something like this, all I get to focus on is school," Skokan said. "I like being a student, and I'm just excited to learn." 
Mr. Skokan highlighted multiple aspects of the Jesuit community that he will miss when he leaves. 
"I have a lot of good friends here, such as the teachers I work with," Skokan said. "I also enjoy working with a class and the lighter moments where there is laughter and fun. Those are a few things I will miss when I'm gone."
About the Contributor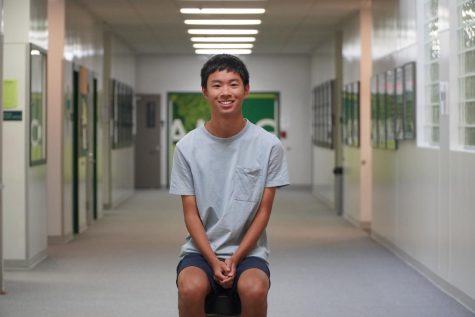 Justin Bian, Sports Executive & Editorial Board Member
Justin Bian is a senior at Jesuit High School and the Sports Executive for the Jesuit Chronicle. He has played soccer for eleven years, and piano for ten. Along with those hobbies, he likes to visit new places around Portland with his family on the weekends. Justin got interested in Journalism because of his older sister, Andrea, who was a staff writer a few years ago. Although his older sister's experience was a great motivator, the main reason he decided to join Journalism was because of his passion for sports. This year, he hopes to cover a variety of sports and write short stories about the games. He also looks to interview players, coaches, and fans, so that the Jesuit community can get insights on the sports teams. Justin would also like to pursue other forms of media, such as broadcasting and podcasts. He aims to bring relevant news around the Jesuit community based on current events on and off campus. At the end of the year, he hopes to have published many articles and have created lasting relationships with classmates and teachers.