Ms. Gray Will Retire After 28 Years at Jesuit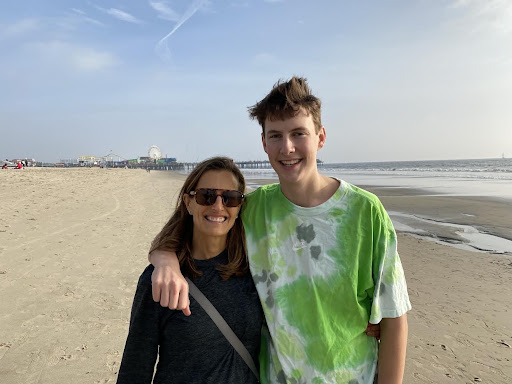 Ms. Michelle Gray will retire at the end of the 2021 – 2022 school year after 28 years of teaching at Jesuit High School.
Ms. Gray began teaching at Jesuit just after the school transitioned from all boys to coed in 1993. 
She discovered her love for teaching while working at a summer camp in the San Juan islands during the summer after studying foreign language, history, and economics at Georgetown University.
Ms. Gray began her teaching career after earning  her masters of art and teaching at Lewis and Clark College. She then worked for one year at Silverton High School before applying to Jesuit.
Starting her work at Jesuit as an English and history teacher, Ms. Gray became the first female member of the history department. She also coached ski racing in her first year at Jesuit. After her first year, she began teaching strictly English.
Within the English department, Ms. Gray has taught both sophomores and juniors in English II and III.
Most recently, Ms. Gray became a member of the campus ministry team and the varsity head coach for the women's golf team. 
When looking back on her time at Jesuit, Ms. Gray's favorite part of teaching is the connections she has made with her students.
"I want my students to come into my classroom and say, 'Wow I'm better off than when I walked in'," Gray said.
Ms. Gray is proud of the time she has spent teaching at Jesuit.
"I'm proud that I've been doing this for as long as I have. I even have students that I had taught their parents," said Gray. "I circle back to the relationship piece. I'm proud of having made a difference and that people remember my class."
"She is genuinely one of the most compassionate and understanding teachers I've ever had," said junior Alex Payne.
In her retirement, Ms. Gray is most looking forward to sleeping in and having more free time to take walks and golf. She also intends to try something new.
"I feel like I'm young enough that I can switch careers and try something totally new for a few years," said Gray. "I'm looking forward to a change, change is good."
About the Contributor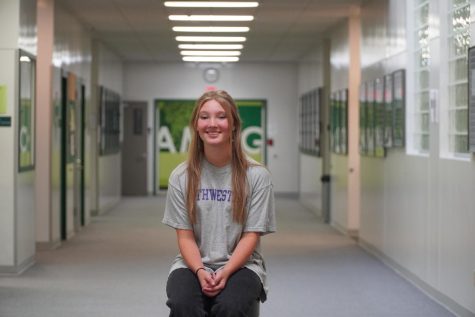 Kelsey Jones, Editor in Chief
A senior at Jesuit High School, Kelsey Jones is a writer and editor for
The Jesuit Chronicle
. She
is excited to pursue her love for writing and news through her involvement in media studies this
year. Although this is her second year participating in Jesuit's media program, Kelsey first
discovered her passion for journalism working as a writer and editor for her middle school's
newspaper,
The Panther Press
. Since then, she has
continued to cultivate her love for writing
through Jesuit's English program as well as writing for fun in her free time. Her writing focuses
on current events and issues, social justice, education, sports, and the arts. Outside of the
classroom, Kelsey is an enthusiastic sports fan as well as an avid reader. She enjoys playing
lacrosse, watching movies, and spending time with her friends, family, and dog.