Women's Lacrosse Playoff Preview
Lacrosse playoffs are just around the corner and the defending state champion Jesuit Crusaders Women's Lacrosse team is gearing up for another title run. The Crusader's are coming off a great regular season accumulating a record of 14-0, and also winning the Metro League. However they are aware that everything changes in the playoffs. 
Junior Brynn Ensminger and head coach Lauren Blumhardt both understand that the team needs to play their best ball of the season and count on one another.
"We are going to have to rely on each other," Ensminger said.
Blumhardt especially emphasized how the team has been playing throughout the season. She shared how everybody on the team has contributed. She also shared that every single player on the team has played minutes which says a lot about their depth. Blumhardt is confident in her whole team as well as her leaders.
"We have great senior leadership on this team," Blumhardt said.
The playoffs mean that only the best teams are left in the state. Jesuit understands this and is up for the challenge. 
"We are hoping for good competition," Blumhardt said.
A big match up that the team is looking forward to is Lincoln. A team that they played in last year's championship game.
About the Writer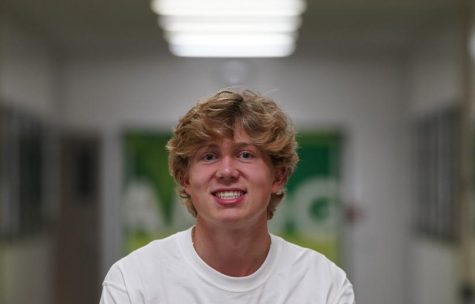 Charlie Riddle, Staff Writer
Charlie Riddle is a senior at Jesuit and this is his first second year in media. Charlie's favorite thing to do in the media is make podcasts. Charlie has two sisters. One of his sisters, Abby, graduated from Jesuit in 2020 and goes to TCU and his other sister Kate is a sophomore at Jesuit. Charlie also has two dogs named Lulu and Archie. Charlie is involved in the lacrosse program at Jesuit. Charlie's favorite thing he wants to write about this year is sports and movies. His favorite sports teams are the Oregon Ducks, Trail Blazers and the Chargers. Some of Charlie's favorite hobbies are traveling, playing sports, and hanging with friends. Charlie's favorite sport is golf. The coolest place he has been to is Mexico. When Charlie is not in school and has some free time he also likes to play golf and hang out with his friends. Charlie is not the best golfer but he still enjoys playing. Charlie also enjoys watching movies. Charlie hopes to write a couple articles this year about some of his favorite movies.