Men's Lacrosse playoff preview
Coming off a loss last year in the state championship game, the Jesuit Men's lacrosse team is ready to win it all this year. The team is coming off a dominant regular season where they were undefeated in league play and won the Metro League.
Head Coach Bill Gleason credits a lot of their regular season success to a trip they took in March to California. The team went down and played great competition.
"The boys were definitely starting to click after the trip," Gleason said. 
One game taught them a big lesson. When they played Sacred Heart, the game did not go the way that they expected. 
"We lost in double overtime which propelled us to work and get better," Gleason shared. 
Senior Ben Wimmer was a part of last year's team and is looking for revenge. 
"We know what happened last year and what the feeling was," Wimmer said.
The team understands that from here on out they need to play one game at a time. It's not often teams get another chance at a state championship, and the Crusader's are looking to capitalize.
"We are here again and want to end this year the way we want," Wimmer shared.
In the playoffs, teams can play anybody. Jesuit is ready to face whoever, whenever. 
"Ultimately we want to play the best teams in the state which will happen as we progress in the playoffs" Gleason said. 
About the Contributor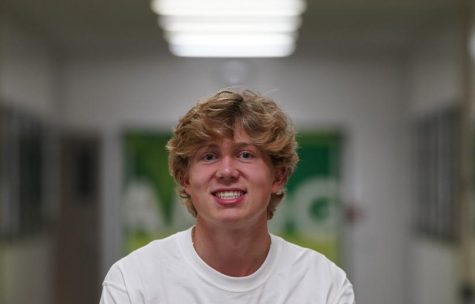 Charlie Riddle, Staff Writer
Charlie Riddle is a senior at Jesuit and this is his first second year in media. Charlie's favorite thing to do in the media is make podcasts. Charlie has two sisters. One of his sisters, Abby, graduated from Jesuit in 2020 and goes to TCU and his other sister Kate is a sophomore at Jesuit. Charlie also has two dogs named Lulu and Archie. Charlie is involved in the lacrosse program at Jesuit. Charlie's favorite thing he wants to write about this year is sports and movies. His favorite sports teams are the Oregon Ducks, Trail Blazers and the Chargers. Some of Charlie's favorite hobbies are traveling, playing sports, and hanging with friends. Charlie's favorite sport is golf. The coolest place he has been to is Mexico. When Charlie is not in school and has some free time he also likes to play golf and hang out with his friends. Charlie is not the best golfer but he still enjoys playing. Charlie also enjoys watching movies. Charlie hopes to write a couple articles this year about some of his favorite movies.