REVIEW: Back to the Grind with Raleigh Hills' "The Coffee Shop"
Under the back-to-school buzz, anxiety about getting "back to the grind" is brewing. 
Thankfully, The Coffee Shop, mere minutes away from Jesuit, is here— an aesthetic environment for productivity that serves quality food and drink sourced from local companies while exemplifying the concept of customer service.
Steve Bonfiglio and his wife May Flores opened The Coffee Shop in 2019 after quitting their careers in law to pursue the dream of opening a coffee shop in their home suburb of Raleigh Hills. 
"It's an underserved area in terms of quality food and drink places. I wanted the shop to fill a gap I had noticed throughout living here," Bonfiglio said.
Extending the mission beyond Raleigh Hills, Bonfiglio prioritizes collaborating with other Portland businesses to source ingredients. Coffee beans come from Thornton Family Coffee Roasters in Beaverton, and pastries, bagels, and bread are provided by Portland bakeries such as Kenny and Zuke's, Grand Central, and Bee's. 
The variety draws rave reviews from Jesuit students.
"The breakfast tacos are my favorite item," senior James Booth said. "The ingredients are always fresh, and I enjoy knowing that it's made on the spot."
It's no secret that Portland is a robust coffee market. Bonfiglio cultivates his staff's customer service skills in order to distinctively set the shop apart.  
"What is different about our shop is our attention," Bonfiglio said. "We're pretty dialed into the community. That's the key— when people come here, they know it will be us behind the counter most of the time, or at least a heavy footprint from us. It's not something corporate out of California or Seattle. The community we're from, and in turn, serve, is our biggest drive."
This drive manifests in Bonfiglio and The Coffee Shop staff truly prioritizing attention and intention to customers. 
"It's that level of care that makes people come back. They give us their money in exchange for something they could make at home, so they're trading their money for a 5 minute window of treatment," Bonfiglio said. 
Decreasing restrictions from the pandemic, as well as a recent expansion, allowed The Coffee Shop to open up more room for customers to work and dine in-house. Bonfiglio is pleased with how the expansion is affecting customer experience. 
"All of a sudden, there's a bunch of new faces— there's now the tech executive taking calls at the shop, there's moms meeting for breakfast, and there's overall new communities forming as a result of expanding room," Bonfiglio said. 
Supporting small businesses leads to excellent products and true service. Seniors with off-campus privileges will find the Coffee Shop as a great resource to utilize during Prep periods and lunch. Beyond that, all students can use the space for project collaboration or decompressing over lattes ($4.50) and avocado toast ($7.00) after a long day of classes. 
Connect with the shop further at their site or @thecoffeeshoppdx, and come see it for yourself at 4712 SW Scholls Ferry Rd, Portland, OR 97225.
About the Contributors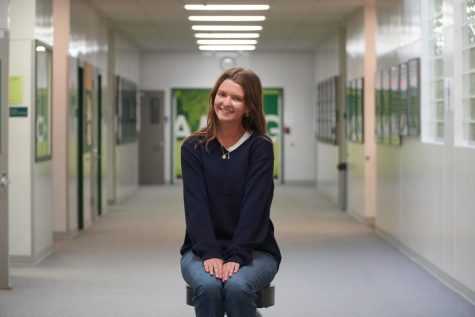 Lauren Herrick, Editor in Chief
Senior Lauren Herrick is a returning student from Journalism and a member of the editorial
board this year. Lauren enjoys producing feature and opinion pieces, collaborating with the team
to lead the development of the online and print paper, and enhancing her passion for the craft of
journalism through incorporating technology such as podcasts— check out the Sader Scoop,
which she co-founded and edits. When she's not writing, you can find her reading the
Wall
Street Journal
or listening to NYT's The Daily. Outside
of journalism, Lauren enjoys practicing
yoga, part-time baristing at a local cafe, spending time exploring Oregon with her friends, and
listening to a lot of country music. She's excited to help lead the Jesuit media program and
explore topics more in depth during her second year of the program.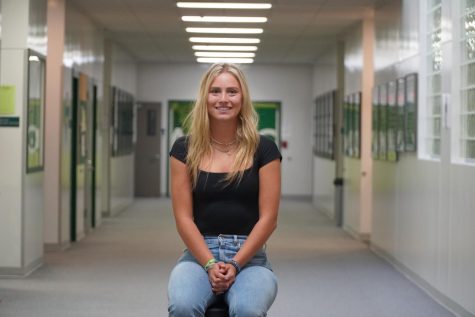 Skylar Bordonaro, Staff Writer
Skylar Bordonaro is the youngest child coming from a family of five. From being the youngest
child, Skylar learned a thing or two about patience and hard work to prove herself. She also
learned how to blaze her own trail and follow what she loves. This is what drew her to
journalism. Wanting to do her own thing led her to journalism and writing. She loves the art of
expressing herself through writings. In her writings, Skylar explores topics that have a sense of
humor such as the debate of cinnamon roles at Jesuit or if your horoscope is really comparable
with others. Skylar also touches on subjects that can help the world and community, such as
doing a mental health column. Outside of school, she enjoys hiking, drinking matcha at The
Coffee Shop, yoga, and reading. She does activities that include a mix of being an introvert and
extrovert. Lastly, Skylar has a huge love and passion for animals.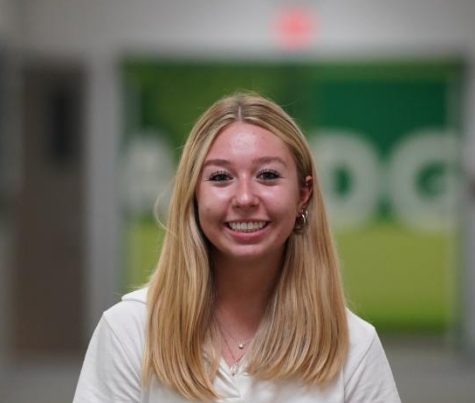 Holland Boecker, Marketing Director
Holland Boecker is a Senior at Jesuit High School. She was involved in the Photography program her Junior year and is continuing her love for photography and design in the new Advanced Media Production program. As the social media manager of the Jesuit Women's Lacrosse and Baseball team, she hopes to write about the athletes, coaches and school spirit. In addition to sports coverage, Holland is a member of Green Team and is interested in writing articles that teach the students and faculty how to be more environmentally conscious. Beyond J-High Holland enjoys baking, listening to true crime podcasts, skiing and exploring different coffee shops around Portland. She's a big Salt and Straw connoisseur and loves trying the newest flavors with her friends (she recommends Salted, Malted, Chocolate Chip Cookie Dough and Birthday Cake with Blackberries). Holland's comfort movies are 10 Things I Hate About You and Harry Potter and the Prisoner of Azkaban. Her younger brother, August, is a freshman at Jesuit and has two cats, Thomas and Beatrix, and a dog named George. Holland looks forward to strengthening her writing and storytelling skills while working for the Jesuit Chronicle and hopes her stories spark conversations in the community.