The Blanchet House: Creating a Human Connection
On her walk over from her house to the Blanchet House for her volunteering shift, senior Jeannie Feng remembers being cold in the unpleasant morning due to a snowstorm. But her view of life quickly shifted when she served a warm meal to a guest with no shoes
"Just thinking about how many shoes I own and the fact that this person did not have any shoes and there was so much snow on the ground. That really puts into perspective the things you take for granted," Feng said.
Homelessness in Portland has become a growing issue (KGW8). The homeless population since the pandemic began has increased, as well as the need for not only physical assistance, but mental assistance. Portland is home to multiple organizations focusing on helping those in need, one leading organization being the Blanchet House.
The Blanchet House is an organization that was founded in 1952 by University of Portland alumni that provides meals, clothes, and housing assistance to people in Portland suffering from housing insecurity and houselessness. The Blanchet House operates two housing programs; one in the Downtown Portland location and the other on a farm in Carlton, Oregon. Both locations provide a home with the focus on work.
The Blanchet House has been a haven for not only its guests, but for volunteers and staff members. Their mission is to "Assist the transformation of each life we touch with compassion and dignity" (Blanchet House) and it is prevalent for each person who becomes a part of the Blanchet House.
Jeannie Feng is a Student Ambassador for the Blanchet House in the 2021-22 school year.
"Everybody builds off of that attitude [of service and making sure people's suffering is eased] and that just creates a really holistic community," Feng said.
Seeing the value and dignity in each person who walks through the Blanchet House's doors is what makes the organization so special for the guests. Gabby Thuillier, Blanchet House's Community Engagement Manager, focuses on connecting the Blanchet House to the rest of Portland and beyond.
"Recognizing the importance of every member of our community and making sure that they're getting not only the things that they need as far as food and sustenance to live, but really human connection and just treating them as people," Thuillier said.
She fell in love with the community that was being built by the other volunteers, staff members, and guests, which made her come back and apply for the position.
"If we can do a little something each day to make their [the guests] lives just that much better, it is really impactful. Not only for them, but also for everyone involved," Thuillier said. "It's kind of a reciprocal relationship. We're all building community together."
Gabby believes that the best way to help is to be on site and serve guests directly. Volunteers supply help during the meal service, in clothing drives, and with care-kit making.
Jesuit senior, Ben Tran, completed his required service hours at the Blanchet House and said the time he spent there was truly meaningful.
"I had a great time volunteering," Tran said. "I found that I liked working there and I was doing it rather than for the hours, I was doing it for the experience."
Upcoming are changes to the organization. The residential programs that help people who are suffering because of addiction, mental health, unemployment, or housing insecurity are only open to men. The Blanchet House is looking to expand this resource to women as well so they will also have the opportunity to be in "a safe and sober environment while they establish a new direction in their lives" (Blanchet House).
The Blanchet House is always accepting new volunteers and donations of sack lunches and care-kits, as well as looking for teens to apply for a student ambassador position for the 2022-23 school year.
https://blanchethouse.org/.
About the Contributor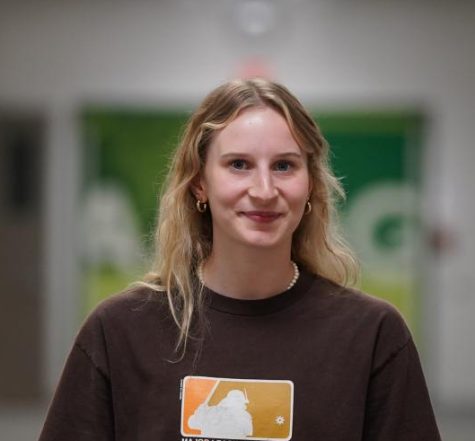 Veronika Lizier-Zmudzinski, Staff Writer
Half Italian, half Polish witty Jesuit High School senior Veronika Lizier-Zmudzinski has
joined the journalism world. She loves to write on controversial topics, fashion, life at Jesuit, and
anything European. Her wit will keep you laughing, her sense of style will inspire you, and her
unapologetic take on today's society and politics will broaden your perspectives. Veronika loves
to cook pasta, travel the world, hangout with friends, volunteer at the Blanchet House, and dance
ballet. She has been dancing since she was three and performing on stage has become one of her
favorite things. She is now excited to perform as a journalist. She can not wait to meet new
people, conduct interesting interviews, and keep the Jesuit community up-to-date with
everything going on. Veronika is ready to gain so many useful skills from diving into the world
of writing.