New Faculty Q&A: Ms. Ward
Ms. Ward is a new student teacher on campus teaching instrumental music, band, guitar, and jazz band. She will be teaching alongside Mr. Hoffman.
Ms. Ward is currently a student at the University of Portland and this is her first teaching job. She is very excited to start this new chapter of her life.
What stood out to her the most at Jesuit is the sense of community she immediately sensed. She said that "everyone is super welcoming and excited."
Something that the Jesuit community should know about her is that she is young and excited. She enjoys being at Jesuit and can't wait for what will come during her time here.
The best piece of advice she has ever received was to always be present, a piece of advice her parents always stressed to her a lot growing up. I think this is great advice because there is always so much going on at Jesuit and it is good to take a step back and enjoy the moment.
Full Transcript
Hi, my name is Porter. Who am I here with?
Ms. Ward
So how long have you been teaching?
This is my first time teaching. I'm currently a student at University of Portland. I'm very excited.
What classes will you be teaching this year?
I'll be with Mr. Hoffman and instrumental music, band, guitar, jazz band.
What excites you about teaching at Jesuit?
The community seems really cool here. Everyone's super welcoming and excited. I'm super excited to become a part of it.
What is something the community should know about?
I guess just, I'm excited to be here and that I enjoy being here.
What is the best piece of advice you've ever received?
The best advice I've ever received is to be present. That was something my parents stressed me a lot growing up.
About the Contributor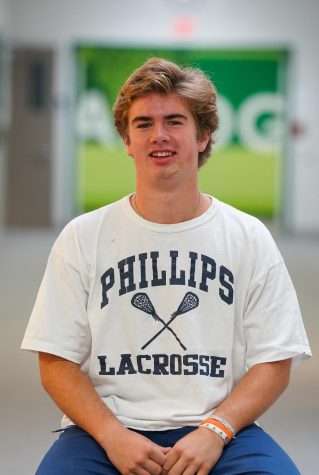 Porter Malkiel, Staff Writer
Porter Malkiel is a junior here at Jesuit High School. He is interested
in writing about things that happen around the school behind the scenes in sports teams. What
happens in practices and what the players are really like. He thinks it would be neat for people not
only to see what happens on Friday nights but what happens throughout the week preparing for
big games. He looks forward to interviewing players and coaches to see what really happens. Showing up to
practices to watch and talking with players in the locker room. His biggest hobby outside of
school is lacrosse, which takes up a lot of his time and he has made a lot of great relationships
and friendships through it.  I
n the summer, he likes to golf and cliff jump (into water).