New Teacher Q&A: Mrs. Carreon Serna
Aimée Carreón-Serna is the newest member of the World Language Department. She will be teaching Spanish II as well as Spanish for Heritage/Bilingual Learners (H). To make it easier on her students she also goes by Profe Carreón.
She has an extravagant résumé as she has been in the teaching field for over twenty years. She has completed teaching stints at PCC, George Fox University, Pacific University, UC Santa Barbara, Portland State University, Central Catholic High School, and New Mexico State as teaching assistant.
As well as teaching across much of the west, Profe Carreón was born in Mexico and loves the challenge of learning new languages. She has general knowledge in French, Portegeause, Catalan, Galician, Basque, as well as the indigenous language of Tarahumara. Before even stepping foot on campus she had heard about the wonderful Jesuit community from friends.
"I have many friends who have their kids you know, attending Jesuit, and the kids always say beautiful thighs about the school. You know, the parents too," Profe Carreón said.
She was excited to apply and get the job and in turn is enthusiastic about sharing her passion for learning and education with others.
"The best inheritance is education. You know, I can give you a house but nothing is really as important as education," Profe Carreón said.
About the Contributors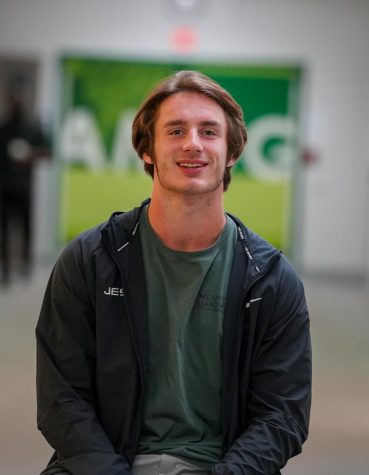 Garrett Speer, Staff Writer
Garrett Speer is a Senior at Jesuit High School and a first year journalism student. He is interested in writing about all kinds of athletic events at Jesuit with a focus on football, basketball, baseball and soccer. He is looking forward to announcing games this year for those sports as well. He strives to potentially be a play by play announcer for this year and in the future. Outside of school Garrett loves to be involved in sports and athletics. He plays on the varsity football team and also runs track. For both sports this year he is looking to end on a high note. He also loves the outdoors and the mountains. Garrett loves to go hiking to scenic and remote destinations especially during the summer. Garrett is the youngest child in his family. His sister, Jesuit High School class of  '19 is currently in her senior year of college at Whitworth University in Spokane. There are no pets in his family although he has always wanted a dog.  Garrett is hoping to play football in college as it his his passion. He believes that football and sports are an escape from reality and wants to be involved in them as much as he can.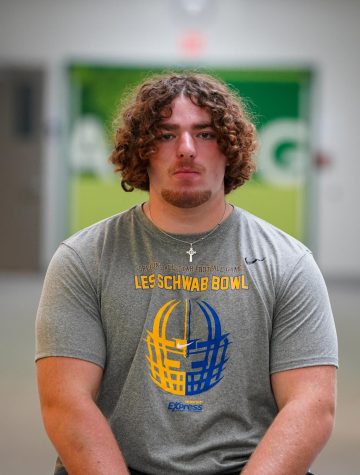 Sean Khouri, Staff Writer
Sean Khouri is a senior at Jesuit High School and is taking Fundamentals of Media Production. This is his second year taking a media class as he took photography last year. Sean decided to take another media class because he is interested in a future in journalism and media. Sean also wants to improve his writing skills. Outside of school, Sean likes to play sports and workout. He is a Captain of the Varsity Football team and loves playing sports. A three year football varsity letterman, Sean is also a 4 year varsity letterman in track. He is also a big sports fan. For the NFL, Sean supports the Tennessee Titans. He also hates the buffalo bills. For the NBA, Sean is a fan of the Portland Trailblazers. For soccer, he supports Paris Saint Germain. Along with sports, family is a big part of Sean's life. His family consists of his parents, his older brother Kean, his younger sister Kira, and his dog Oslo. Sean's hobbies are hanging out with friends, playing video games, and cooking. Overall, Sean is really excited about Fundamentals of Media Production and he is ready for the year.